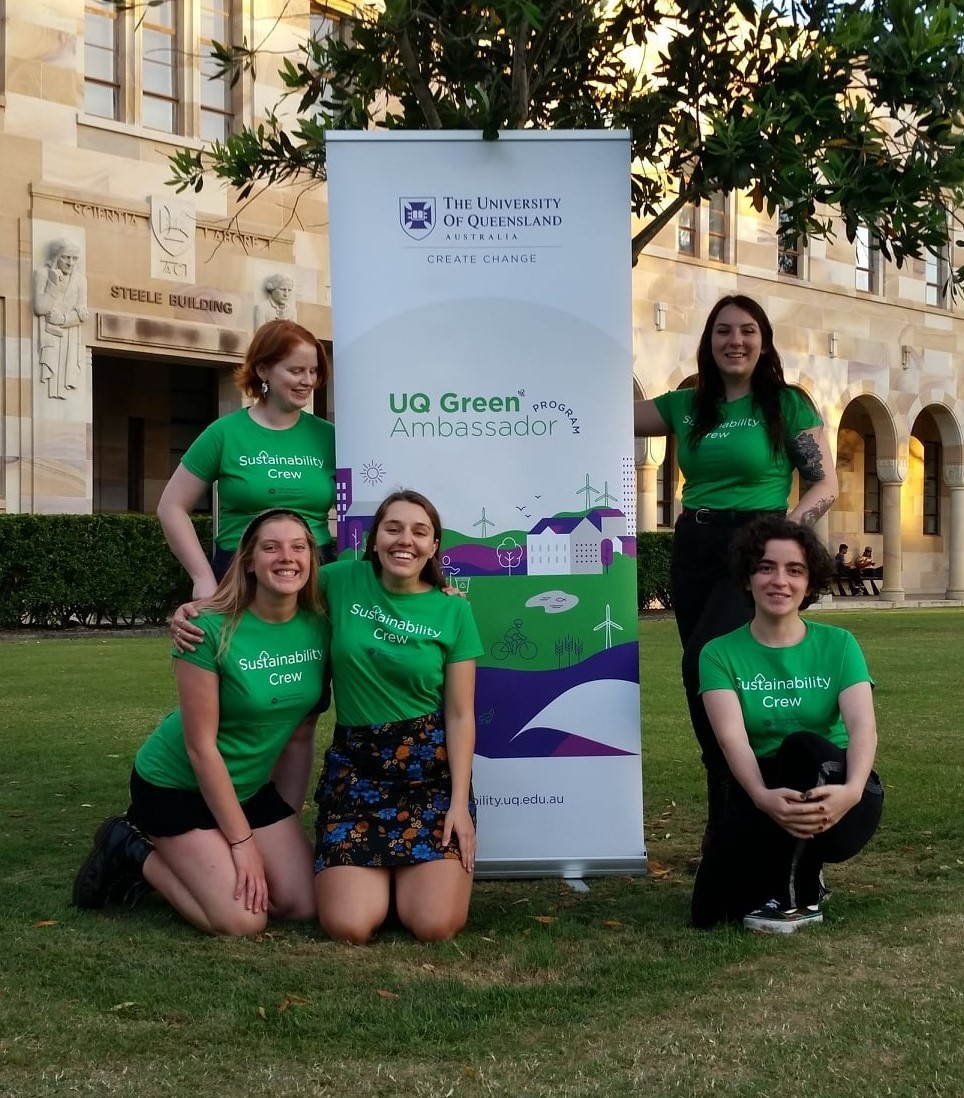 The Green Ambassador Program is an initiative that allows students, supported by staff, to communicate, coordinate and collaborate on student-led sustainability ideas.
The Green Ambassador Program:
Encourages everyone interested in sustainability to become involved at their preferred level.
Raises environmental awareness within UQ and beyond.
Offers resources, networks and events to foster student initiatives on campus.
Aims to further the goals of the Sustainability Strategy and improve sustainablity performance using the STARS framework.
Is aligned with the United Nations global Sustainable Development Goals
Offers opportunities for students through program experiences and unique career development activities
Within the Green Ambassador Program, there are various ways that you can get involved and every degree of participation is encouraged:
Sustainability Council meetings will focus on different topics. If you have something to contribute to these particular topics, please come prepared with discussion points. You can also sit in on these meetings and observe.
Social media and in-person events allow people to connect within the Ambassador program and collaborate on future events and initiatives aligned with the Sustainable Development Goals.
If you are a staff member, professional or academic within UQ, you can offer your knowledge or services to students who are interested in creating related initiatives.
Attending events, following, sharing and liking the Ambassador efforts online, and offering support for the program is appreciated.
To read about the Green Ambassadors Program's journey in 2020, read our Annual Report article here
To read about how the Green Ambassador Program commenced in late 2019, read here
Follow us
The Green Ambassadors Program is on Facebook
Or get in contact by email greenambassador@pf.uq.edu.au