Green Ambassador Program – 2020 Summary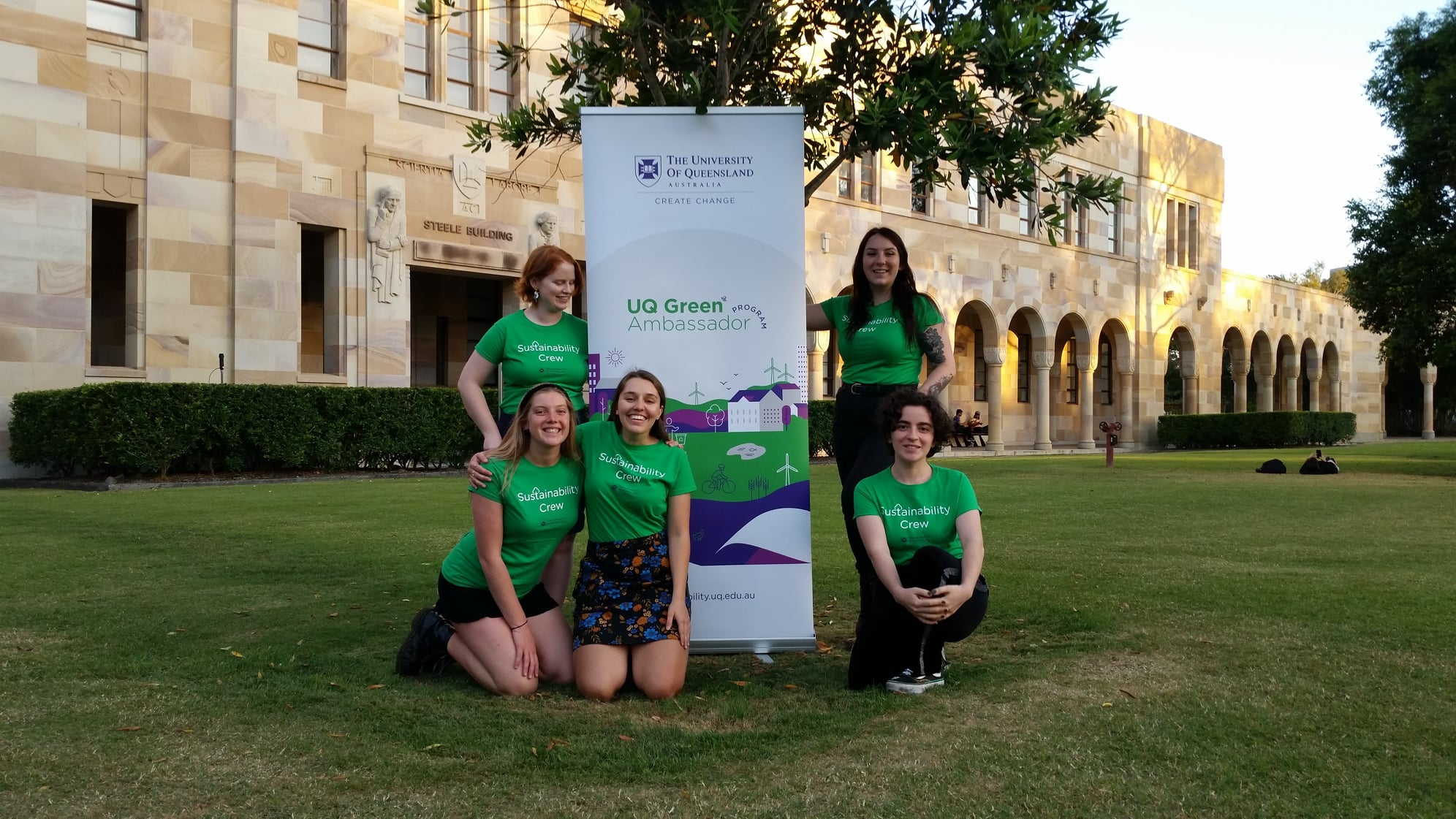 Following its inception in 2019, UQ's Green Ambassador Program (GAP) hit the ground running in 2020. An initial, key step was electing an Environment Council, which occurred in April 2020 through nominations and voting within the GAP online community. The Council comprised of six elected student volunteers and six staff representatives. To expand networking around sustainability in our community, the Council successfully implemented a range of relevant events and strategies.
"It has been fantastic being a part of the Council this year. The experience of getting GAP up and running has been very rewarding, and it has been great working with a team of like-minded people towards something that we are all passionate about", said Lauren, 2020's SDG Manager.
Making its mark during the COVID-19 pandemic, GAP's events were restricted by physical distancing guidelines and other safety measures. In response to these challenges, the first ever event was a virtual Trivia Night, centred around the United Nation's Sustainable Development Goals (SDGs). To engage the online community after this, strategies included notifying members of upcoming meetings, encouraging input for the visual representation of GAP and a collaboration with UQ's Sustainability Office to post a weekly series of information about all 17 SDGs. The Council held meetings via Zoom for the majority of the year but was able to host its first in-person socially-distanced meeting on the 27th August. All in-person events hosted by GAP were compliant with COVID-19 restrictions to ensure the safety of the community.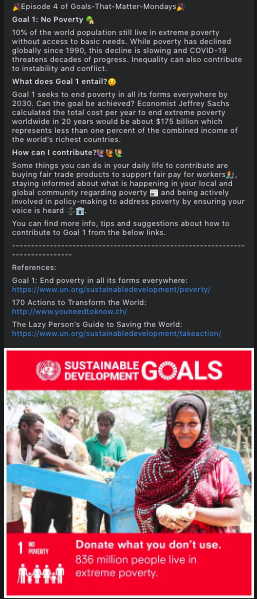 Some of GAP's key events, such as an online SDG Pictionary game and UQ's first Environment Forum, occurred during Sustainability Week in August. The success of these events significantly promoted the Program. A collaboration between UQ's Sustainability Office, GAP and the UQ Union's Environment Collective resulted in the first annual UQ Environment Forum. With a keynote address by Dr Nina Lansbury Hall, attendees were able to learn the significance of sustainability in the context of the United Nation's Sustainable Development Goals. Representatives from UQ's Sustainability Office also spoke of their work on campus operations, in the areas of energy, waste, water, compliance, biodiversity, engagement, and strategy. A recording of the event can be found here.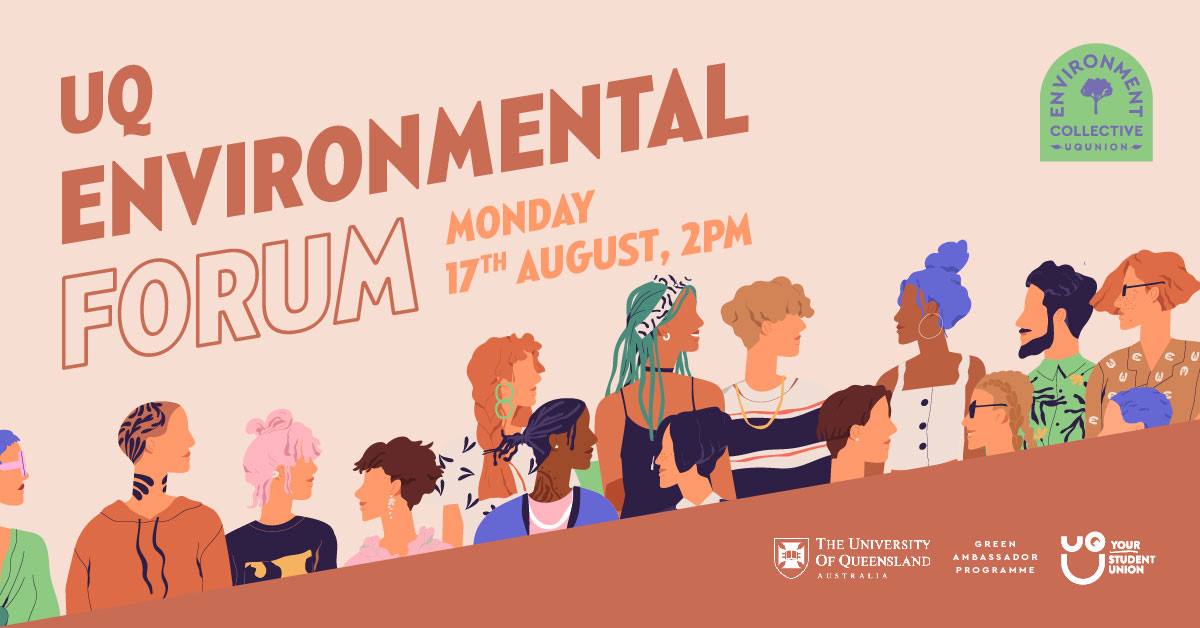 "The Forum was a fantastic opportunity to hear about all the work UQ is already doing to be more sustainable from the staff involved in these projects. It was fascinating to hear about what UQ had already achieved, as well as what the next goals are for UQ Sustainability", said Lauren.
Later in the year, with physical distancing eased, GAP collaborated with UQ Life to bring an outdoor movie experience of 2040 in the Great Court. This documentary explored what the future could look like if we embraced the best solutions already available to improve our planet. The event saw a great turnout despite COVID-restrictions.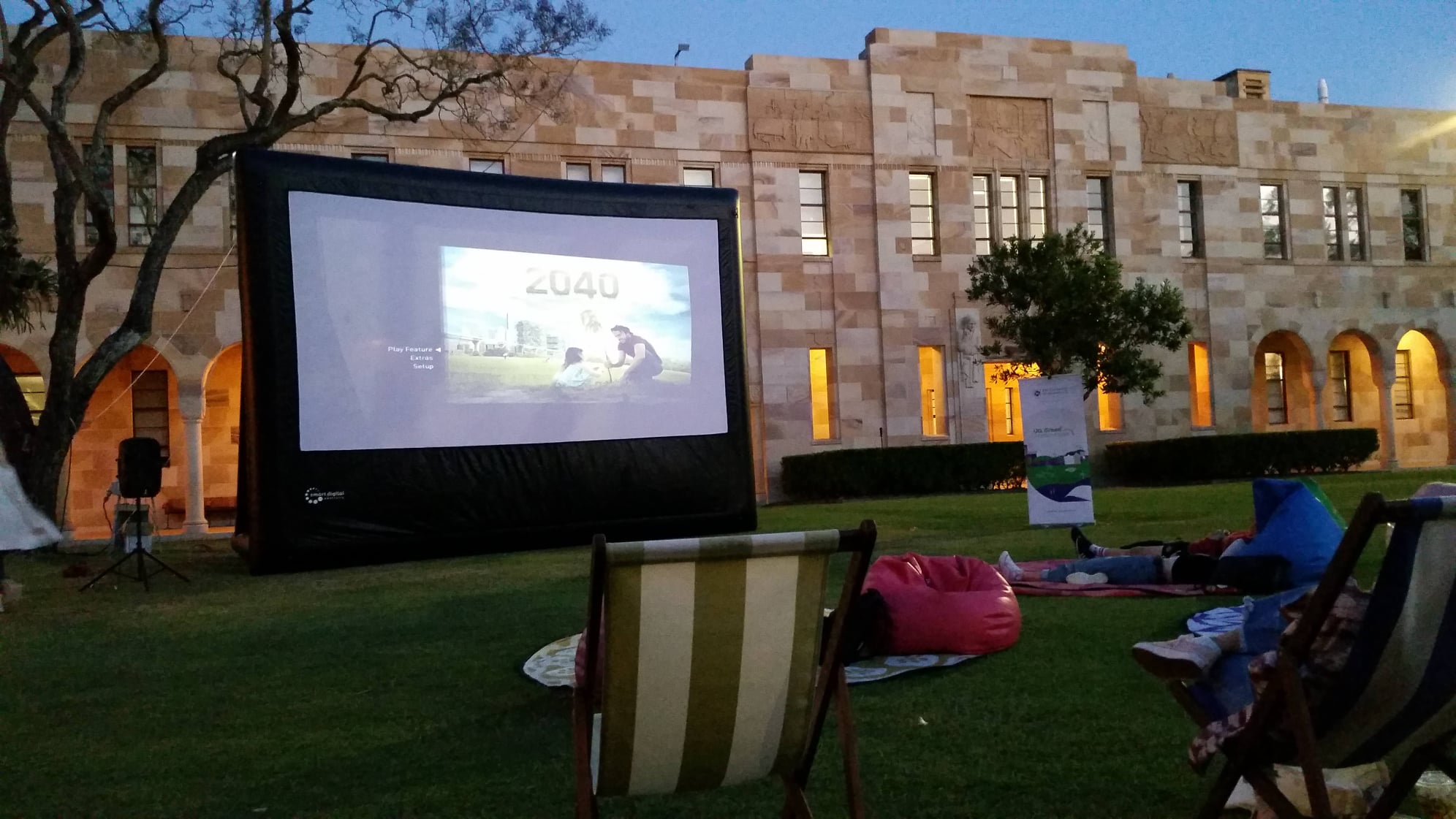 The St Lucia Golf Course Bushcare group hosted GAP's first community volunteering event in late October. Despite a looming storm, volunteers enjoyed a morning of bush care activities, such as weeding, followed by a short walk through the grounds to see other projects underway. The success of the event piqued interest in the GAP community and the St Lucia Golf Course Bushcare group to host similar events in future.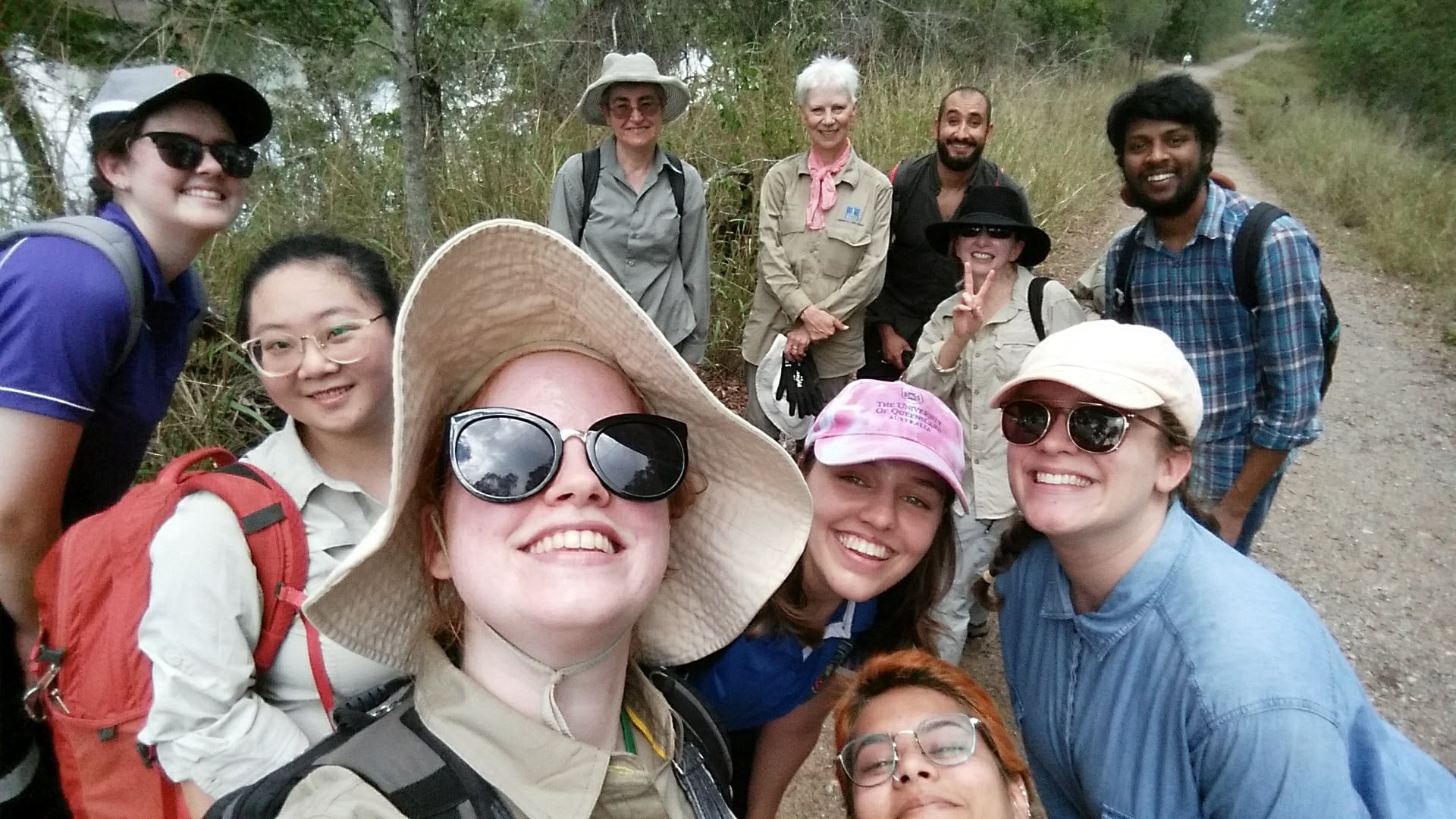 Various strategies have been implemented in 2020 to engage the GAP community on both Facebook and Instagram. These include weekly "Goals-That-Matter-Mondays" to discuss each of the United Nation's Sustainable Development Goals and their relevance, "Wildlife Wednesday" photo competitions, and the promotion of events hosted by other departments within the UQ Sustainability Office.
It has been an exciting, challenging, and rewarding experience for Council members to get this program running in 2020. We are incredibly excited to continue fostering sustainability in the UQ community in 2021.
If you're eager to be involved, keep an eye on social media to hear about the Environmental Council's meetings and other events. https://sustainability.uq.edu.au/get-involved/green-ambassador-program
If you have any questions, or would like to become involved in other ways, please email greenambassador@pf.uq.edu.au.