Lowering your personal carbon footprint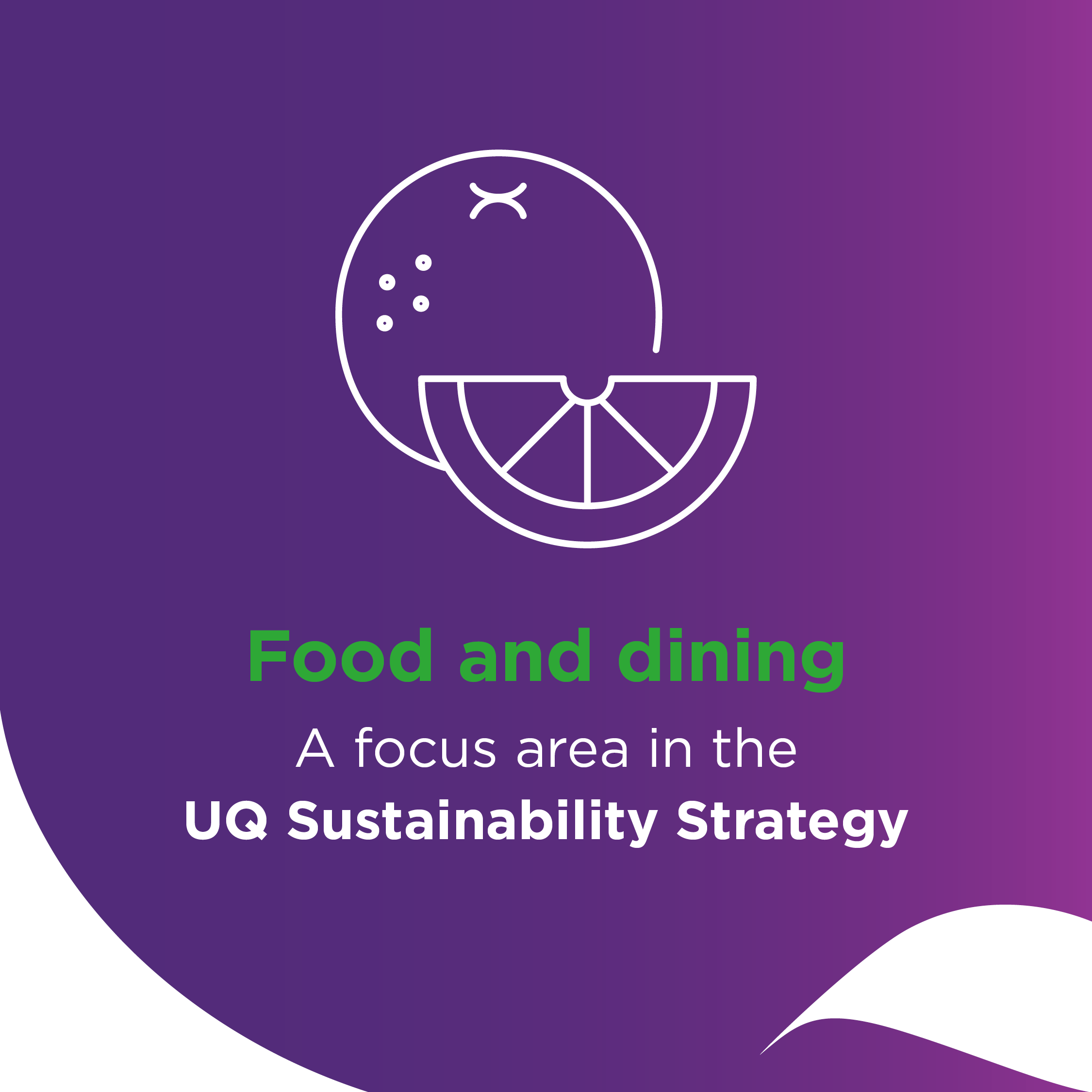 At UQ, we know that many of our staff and students are passionate about lowering their personal carbon footprint through their food and dining choices.
That's why, as an institution, we are committed to promoting sustainable food and events at an organisational level and facilitating multiple options for people on our campuses to eat and drink sustainably.
In addition to numerous packaging and service ware initiatives, the University also focuses on sustainable food options, fresh food education, sustainable catering guidelines and diverse research related to food sustainability and the future of food.
Food and dining is a focus topic in the UQ Sustainability Strategy.
Food and dining projects
The UQ Sustainability Strategy commits to developing a baseline of available, sustainable food options offered on campus.
The strategy also aims to increase opportunities for the recycling of edible food products that are no longer needed at their original location. UQ Union is currently undertaking work in this space, bringing excess food onto campus from elsewhere to support students with affordable grocery options and providing students with access to free, nutritional meals. Learn more about UQ Union's sustainability-focused work.
UQ also has two community gardens with a strong focus on edible plants and fresh food education. All UQ community members are invited to visit the gardens or check our event listings for upcoming food growing workshops, many of which are free to attend. Additionally, the St Lucia campus has a bush tucker garden containing a number of edible native species.
Sustainable catering and events
UQ has produced a sustainable events guide that helps marketers and event organisers to improve sustainability metrics across their events.
We have also produced sustainable catering tips for vendors, which advise on sustainable menu choices, sustainable packaging and servery, sustainable sourcing of food and sustainable consumption of utilities at an event.
More about food and dining