UQ Sustainability Strategy
UQ Sustainability Strategy 2021-2025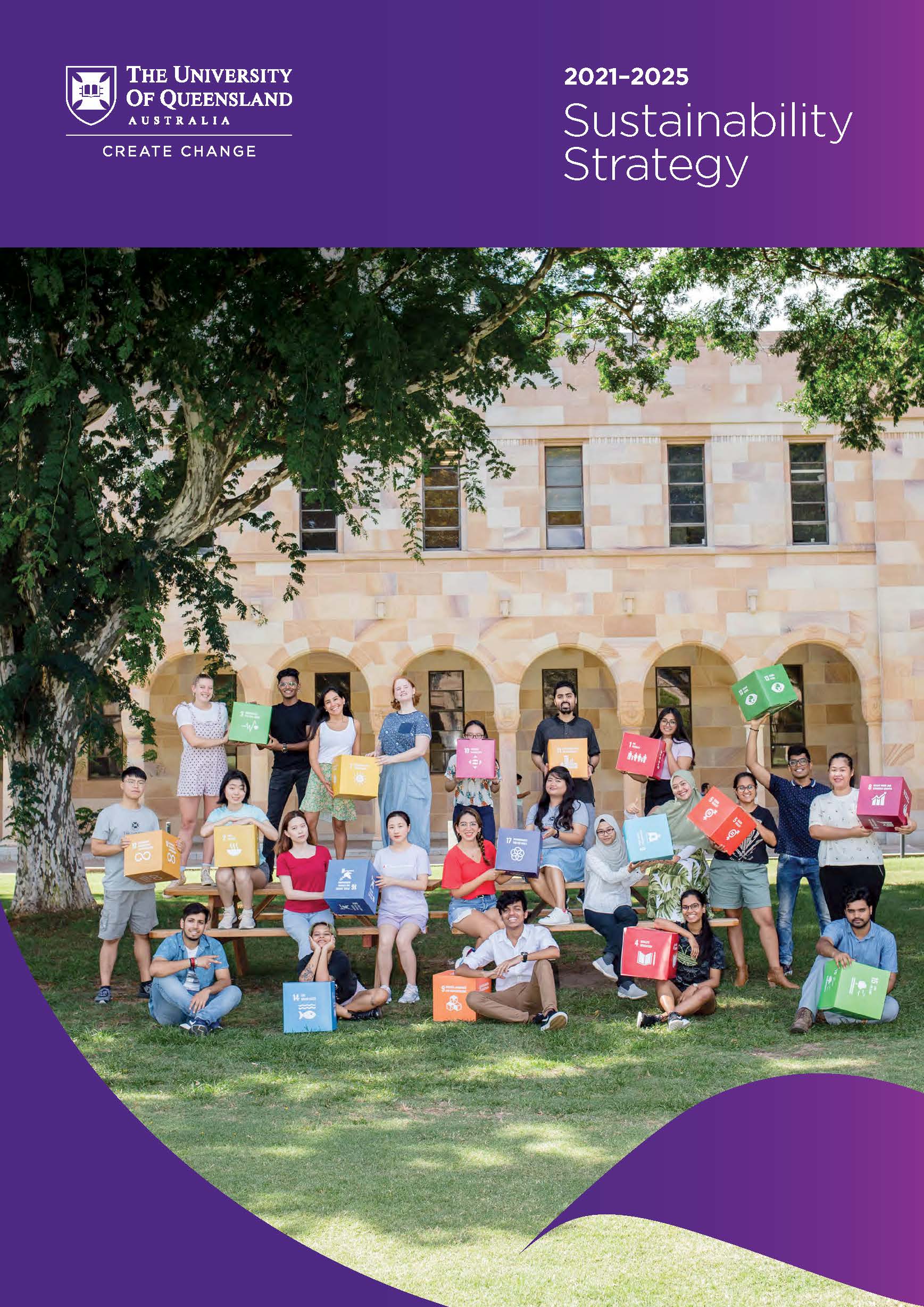 The UQ Sustainability Strategy 2021–2025 sets the direction for UQ's sustainability efforts for over this 5 year period.
The Strategy features four key pillars:
Academic
Engagement
Operations and
Administration and planning
This fully aligns with the United Nations Sustainable Development Goals and with UQ's annual sustainability performance measurement using the STARS system.
Students and staff contributed to developing the Strategy with 1942 individual inputs, 502 unique ideas and the identification of the top three priority areas for the UQ community.
UQ Silver STARS sustainability performance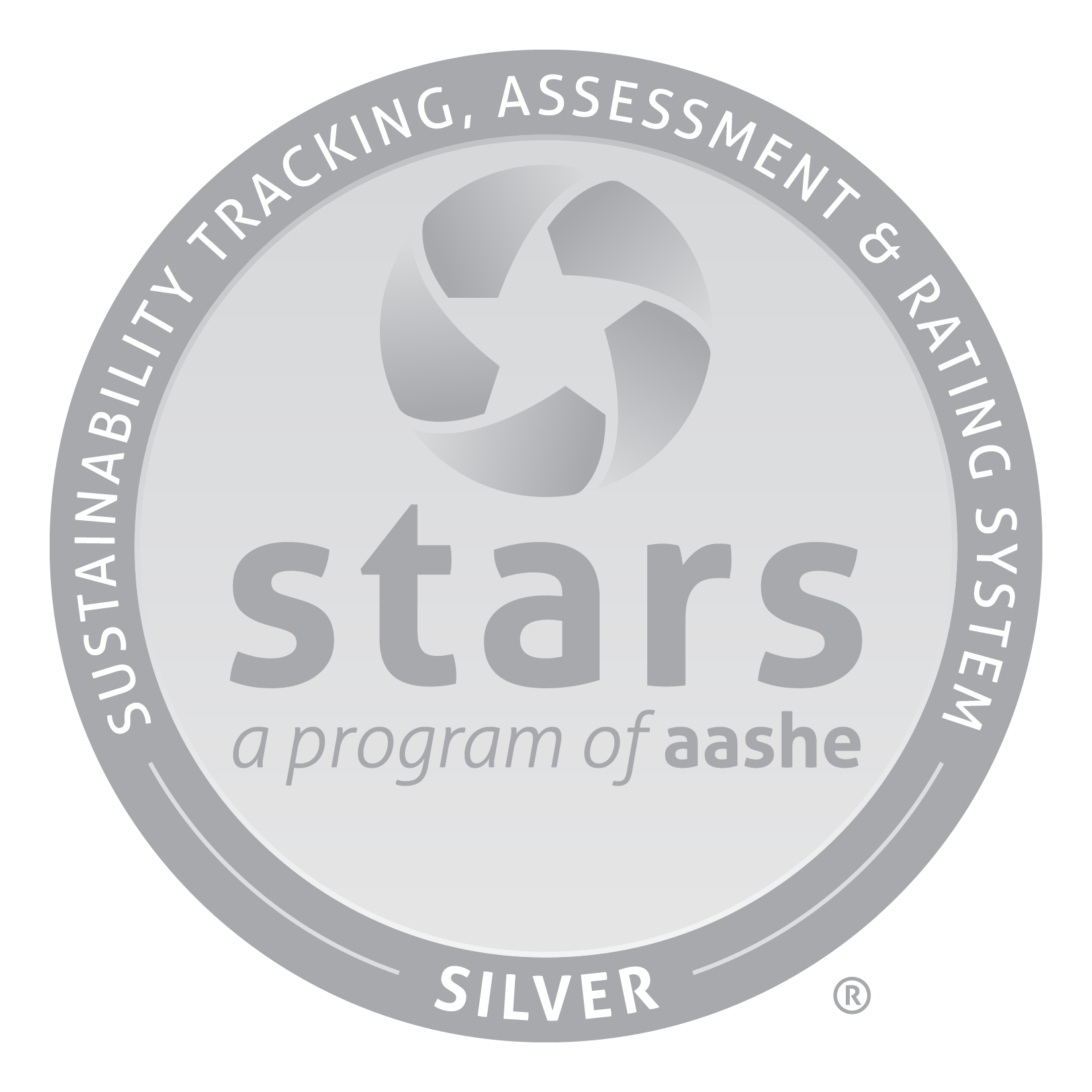 UQ has achieved an international Silver STARS rating for its sustainability performance which represents significant sustainability leadership placing UQ among a select group of global tertiary peers committed to delivering long-term sustainability goals.
The self-reporting framework allows UQ to monitor performance in detail across a broad range of metrics as well as network with other universities for continuous improvement.
UQ measures and reports sustainability performance annually using STARS and other internal metrics and is actively working towards increasing sustainability performance.
UQ Business School United Nations PRME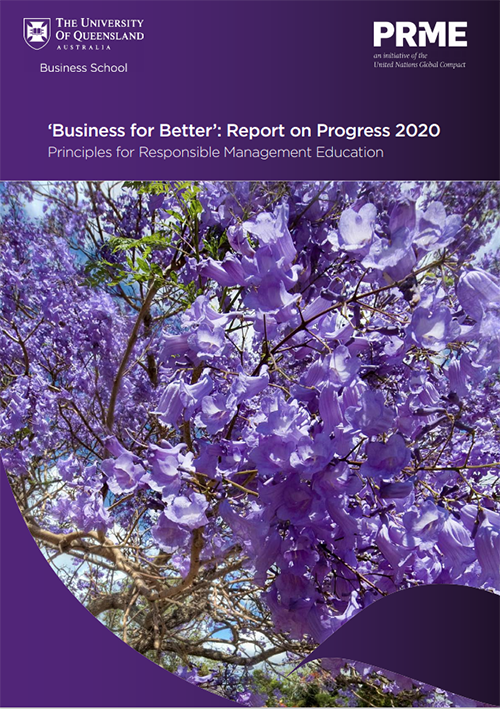 UQ Business School is a proud supporter and Advanced Signatory of the United Nations Principles for Responsible management Education (UN PRME).
As a signatory since 2015, the Business School is committing to 8 goals by 2030 and 15 actions for impact by 2023.
UQ Business School's 'Business for Better': Report on Progress 2020, shows significant alignment between UN PRME and UQ Business School.
PRME is an initiative of the United Nations Global Compact founded in 2007 as a platform to encourage and increase awareness and integration of sustainability in business schools around the world.