UQ campus community gardens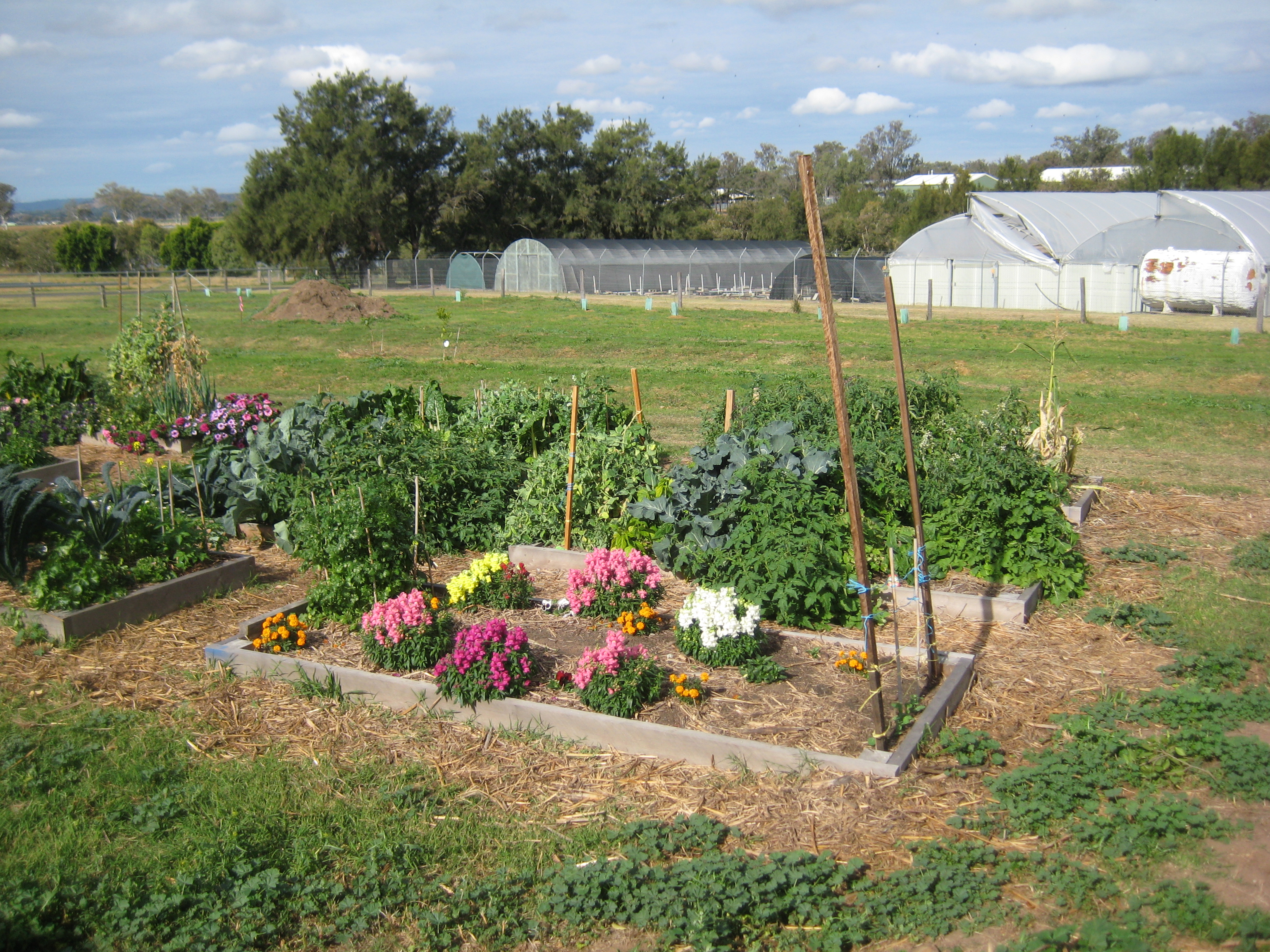 UQ's community gardens on campus provide a space for staff and students to grow their own fresh food alongside other new and experienced gardeners.
The 3 gardens, located at St Lucia campus, Gatton campus and at the Long Pocket site, encourage awareness of how food production impacts on the environment and provide an opportunity to engage with nature's cycles.
Gatton campus
The Gatton Campus Community Garden supports a thriving community with 38 garden beds, a soil pit and an outdoor seating area. This garden owes its success to its dedicated members, particularly the UQ Plant Science Society.
The outdoor deck provides a space for academics to teach crop production, soil science and disease identification in a practical setting.  The garden includes a fenced off area to grow plants that are poisonous to animals to assist veterinary students in identifying these plants.
The Gatton Campus Community Garden has been recognised with an Environmental and Sustainable Award at the Lockyer Valley Business, Training and Apprenticeship Awards.
Long Pocket
The Long Pocket Community Garden produces delicious produce for the UQ's Long Pocket community and provides a venue for outdoor learning as a living laboratory connecting sustainability projects with teaching.  Tomatoes, herbs, rocket, juicy snow peas and other greens have been used to prepare nutritious meals for the community and visiting guests.
St Lucia campus
At St Lucia campus mobile garden beds grow produce and are usually found on the south side of the Great Court, often in the vicinity of the Alumni Court.  You can regularly see enthusiastic gardeners watering and tending their produce during lunchtimes.