Reporting injured wildlife on campus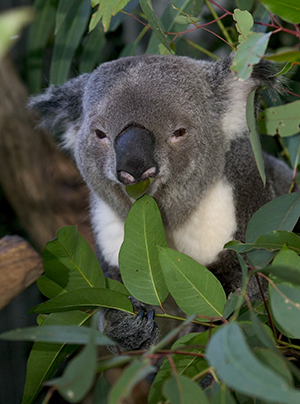 UQ's campuses are rich in native flora which attracts an abundance of wildlife.
What to do if you find injured wildlife on campus
If you find a sick, injured or orphaned native animal on campus:
Assess whether the animal needs rescuing. Young birds found on the ground are often still being cared for by their parents.  Unless it is in immediate danger or sick or injured, leave it alone.
Do not attempt to handle animals that may cause serious injury or disease, such as bats or snakes.
Pick up the animal with a towel or blanket if it is safe to do so and be careful to avoid being scratched or bitten.
Place the animal in a secure ventilated box lined with a towel or blanket.  All animals suffer from shock and require a dark, quiet environment.
Do not offer food or water as feeding an animal in shock can be fatal.
Contact the RSPCA or local wildlife carer organisation. There are a number of carers listed below.
Wildlife Hospitals and Carers
The Royal Society for the Prevention of Cruelty to Animals (RSPCA) 1300 ANIMAL (1300 264 625)
Brisbane Area Rescue Network (BARN) 0404 056 06
Bat Conservation and Rescue  0488 228 134
Pelican and Seabird Rescue 0404 118 301
Reptile Rehabilitation QLD Inc.1300 878 903
Gatton Campus:
Take the injured animal to the UQ VETS Small Animal Hospital.