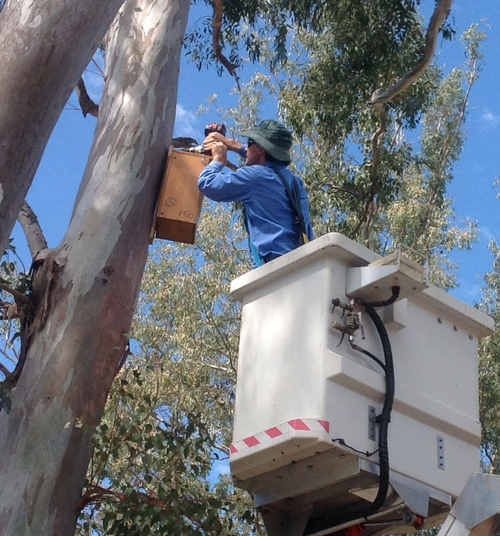 UQ Sustainability and the Biodiversity Research Group have worked together to install and monitor bird boxes on UQ campuses in a project that links field research with biodiversity enhancement.
Bird boxes, 120 in total, were strategically placed in three sub environments on the St Lucia and Gatton campuses and Long Pocket and Pinjarra Hills sites.

Hollows in trees are prime areas required for cavity nesting birds to reproduce, but as the number of trees in built-up areas has declined, the number of appropriate nesting hollows has also declined. Invasive bird species, particularly the Indian myna, also compete for this prime real estate, adding to the scarcity of appropriate nesting space for natives.

This is where bird boxes are beneficial, as they act as artificial tree hollows and provide habitat for hollow-dwelling bird species to raise their young.