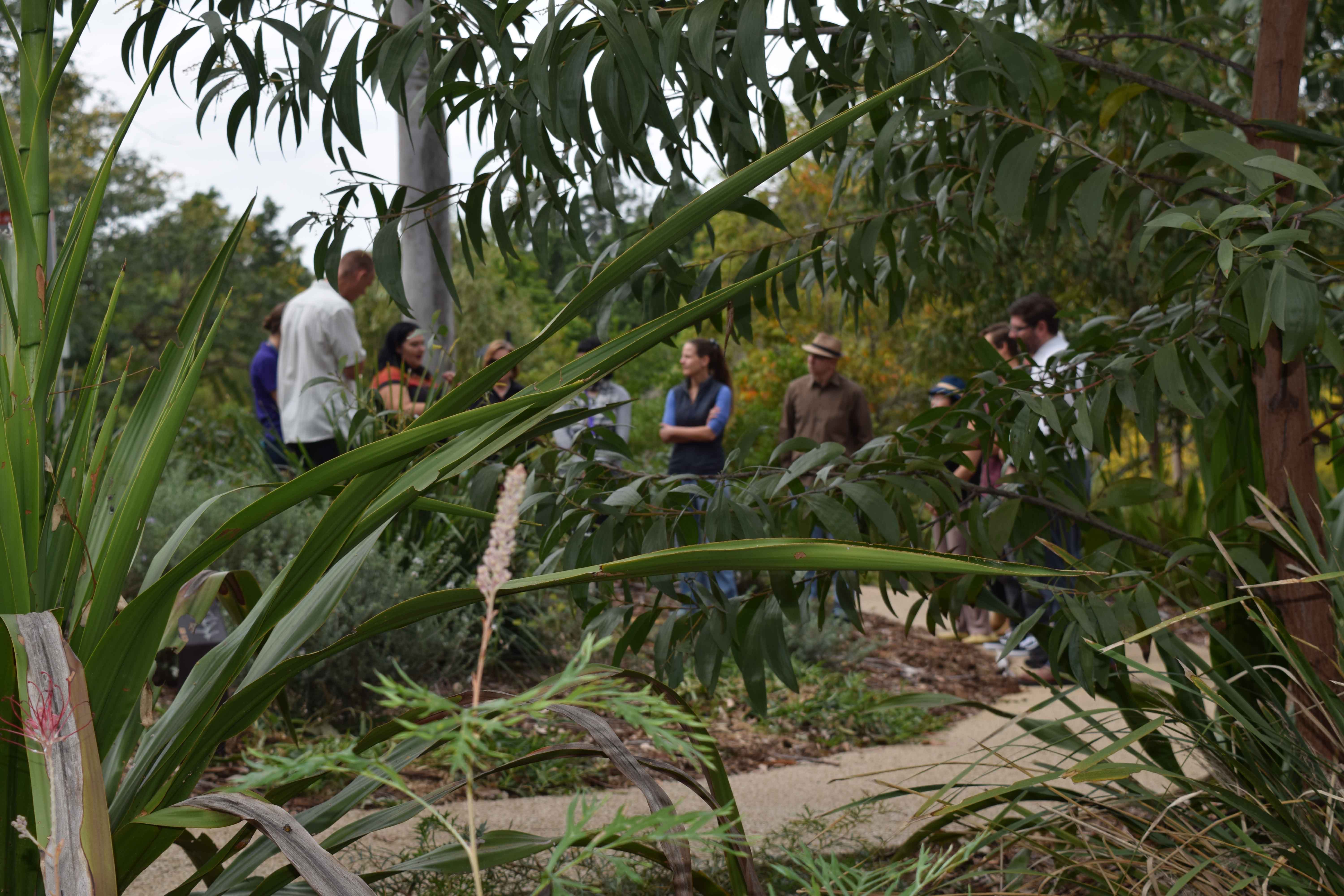 Edible bush plants have been an integral part of the indigenous Australian diet for centuries.
There are more than 5,000 different bush food species in Australia but only 20 of these plants have become part of the developed world's diet.
UQ's Bush Tucker Garden provides visitors with an opportunity to explore bush foods by experiencing them within the south-east Queensland ecosystem natural to these plants.
Native species that you'll find within UQ's Bush Tucker Garden include:
Native Ginger Alpinia caerulea
Midyim Berry Austromyrtus dulcis
Narrow Leaf Myrtle Austromyrtus tenuifolia
Lemon Myrtle Backhousia citriodora
Pigface Carpobrotus glaucescens
Gympie Lime Citrus australis
Slender Palm Lily Cordyline stricta
Emu Foot Grass Cullen tenax
NSW Davidson's Plum Davidsonia jerseyana
QLD Davidson's Plum Davidsonia pruriens
Small Leaved Tamarind Diploglottis campbellii
Millaa Millaa Elaeagnus triflora
Ruby Saltbush Enchylaena tomentosa
Winter Apple Eremophila debilis

Pink-Fruited Lime Berry Glycosmis trifoliata
Native Hibiscus Hibiscus splendens
Spiny-head Mat-rush Lomandra longifolia
Blue Tongue Melastoma affine
Zig-zag Vine Melodorum leichhardtii
Gumbi Gumbi Pittosporum angustifolium
Black Apple Planchonella australis
Shrubby Plum Pine Podocarpus spinulosus
Native Mint Prostanthera ovalifolia
Peanut Tree Sterculia quadrifida
Brush Pepperbush Tasmannia insipida
Warrigal Greens Tetragonia tetragonioides
Coastal Rosemary Westringia fruticosa
Grass Tree Xanthorrhoea johnsonii