Three futuristic food ideas for Easter
As Easter approaches, what better time to think about the future of food? The long weekend has become synonymous with family feasts in many parts of the western world. But could we embrace some of our favourite traditions more sustainably?
In conversation with Associate Professor Heather Smyth, a principal research fellow at UQ's Queensland Alliance for Agriculture and Food Innovation, we discussed three areas where some surprising new ideas have the potential to create change up and down the food chain.
Chocolate choices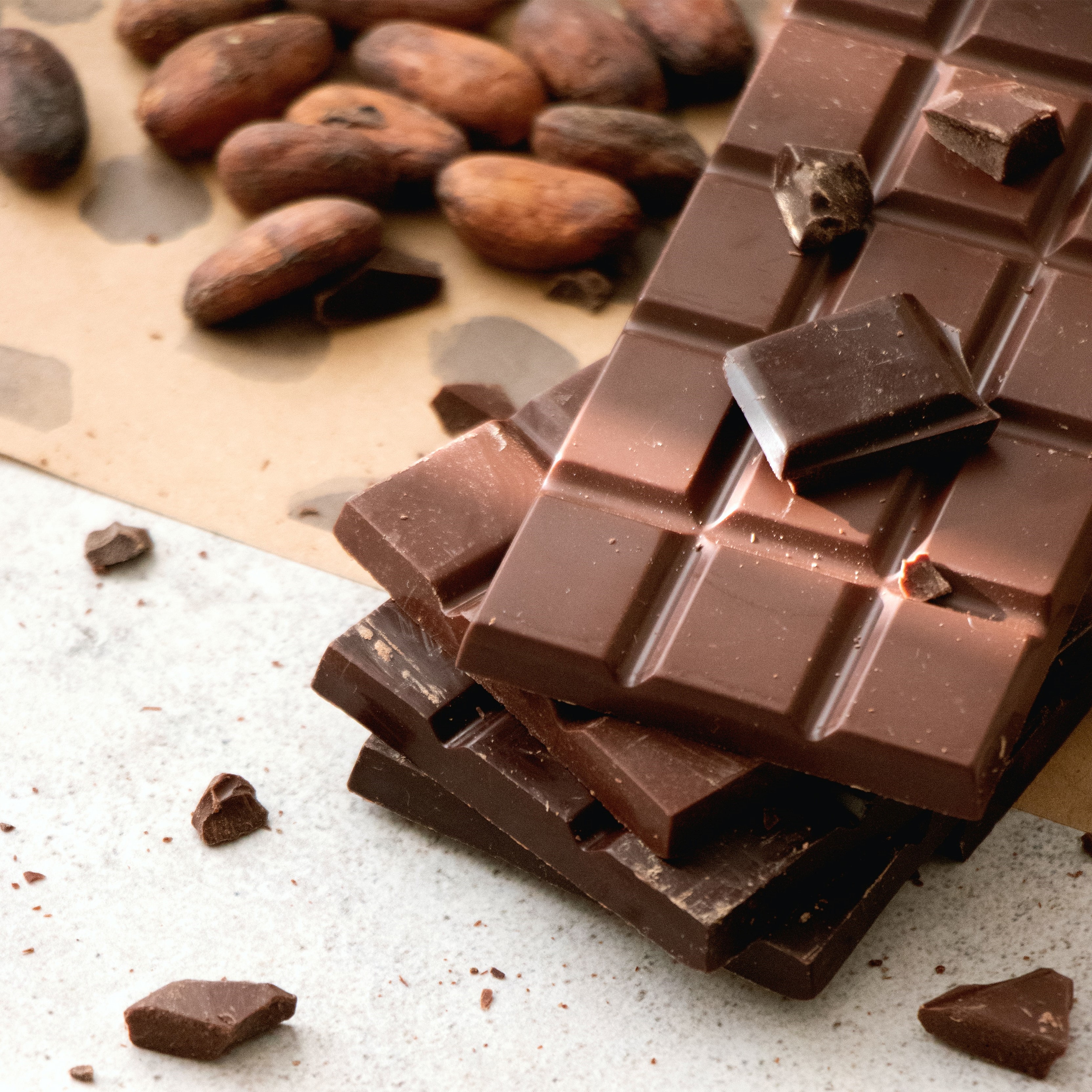 The United Nations Sustainable Development Goals have encouraged people around the world to think about sustainability through a broad lens.
Chocolate, with its widely documented environmental and ethical impacts, is one product where there is plenty of scope for consumers to make choices that contribute to long-term sustainable outcomes in a range of areas. 
Happily, a quick Google search will bring up several guides and scorecards that mark companies' performance on factors from palm oil and deforestation through to forced labour and fair trade. Armed with this information, you can decide which brands you want to support at the checkout counter.
Away from supermarket shelves, sustainable chocolate research (yes there is such a thing) considers economic, social and climatic implications along the length of the production and supply chain.
Heather mentions a project she previously worked on, which looked at the flavour profiles of cocoa beans farmed in the Solomon Islands.
A flavour chemist by trade, Heather says beans originating from some Pacific Island countries exhibit taste characteristics that are among the most unique in the world. These flavours are often highly sought after by global chocolate manufacturers, yet the small farmers who grow the produce and sell to middle men aren't aware of (or aren't in a position to demand) their true value.
Completed as part of the Australian Government's Pacific Agribusiness Research for Development Initiative (coordinated by The University of Queensland), Heather's work sought to provide the islands with a unique flavour signature to help them understand the quality of their beans and demand a fairer price for their product.
Plant-based roasts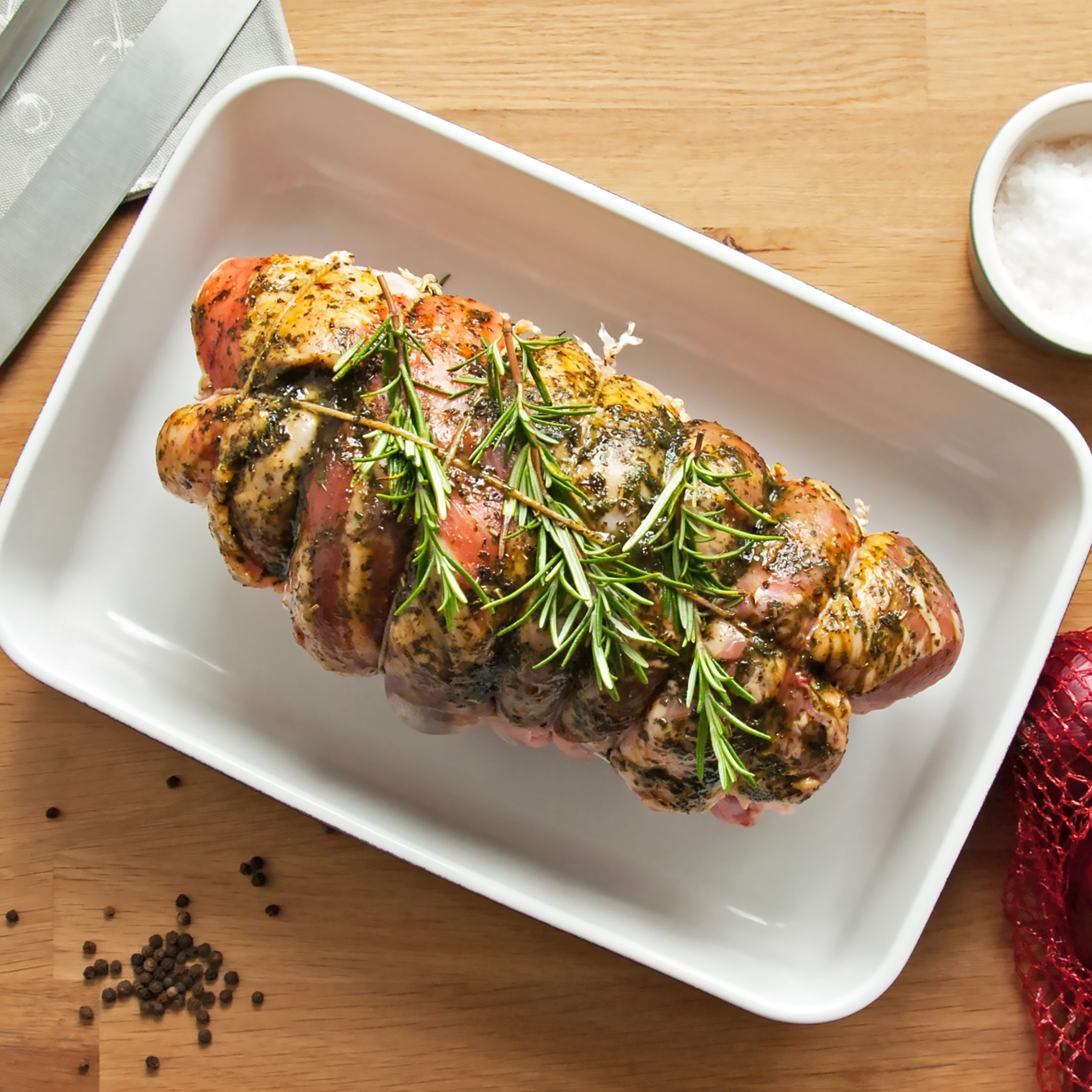 For some families, the Easter roast is the highlight of the Sunday lunchtime celebration. But meat sustainability concerns are not new and, indeed, continue to grow as the global middle class—and its appetite for protein—expands.
While not everyone wants to cut meat out of their diet altogether, the idea of eating less meat is gaining currency. UQ Sustainability has previously produced a list of ideas to help you consume meat more sustainably.
Plant-based products are also providing increasingly viable alternatives. Plant protein burgers are now sufficiently popular that most of the major chains offer a meat-free meat patty option.
But these products, too, have their environmental detractors. Among the most commonly cited are the use of water and energy in processing, and the number of additional synthetic ingredients required to achieve a satisfactory taste and composition, says Heather.
She is involved in a new international industry partnership with plant protein company Motif, who are exploring ways to improve texture in their plant-based meat products.
As Heather explains, success is about much more than simply tweaking a recipe.
"'Taste' is an incredibly complex scientific phenomenon. It involves analysing the entire human eating experience. If we don't understand how the different components of a food work together, we don't have the tools to design new products.
"For example, we do a lot more work on texture these days, because there's a lot of evidence about how important it is to our enjoyment of food.
"The sustainability element comes into play because we look at how we can use physical chemical reactions—for example, changing how we heat or cut something during manufacturing—to functionally change the particles of the plant proteins, thereby changing the texture of the finished product.
"And if we do that, can we minimise the need for synthetic additives or reduce the resource impact of the process?"
Research begins in earnest over the next six months with Heather conducting a sensory evaluation of commercial meat versus plant burger patties.
Flour with more power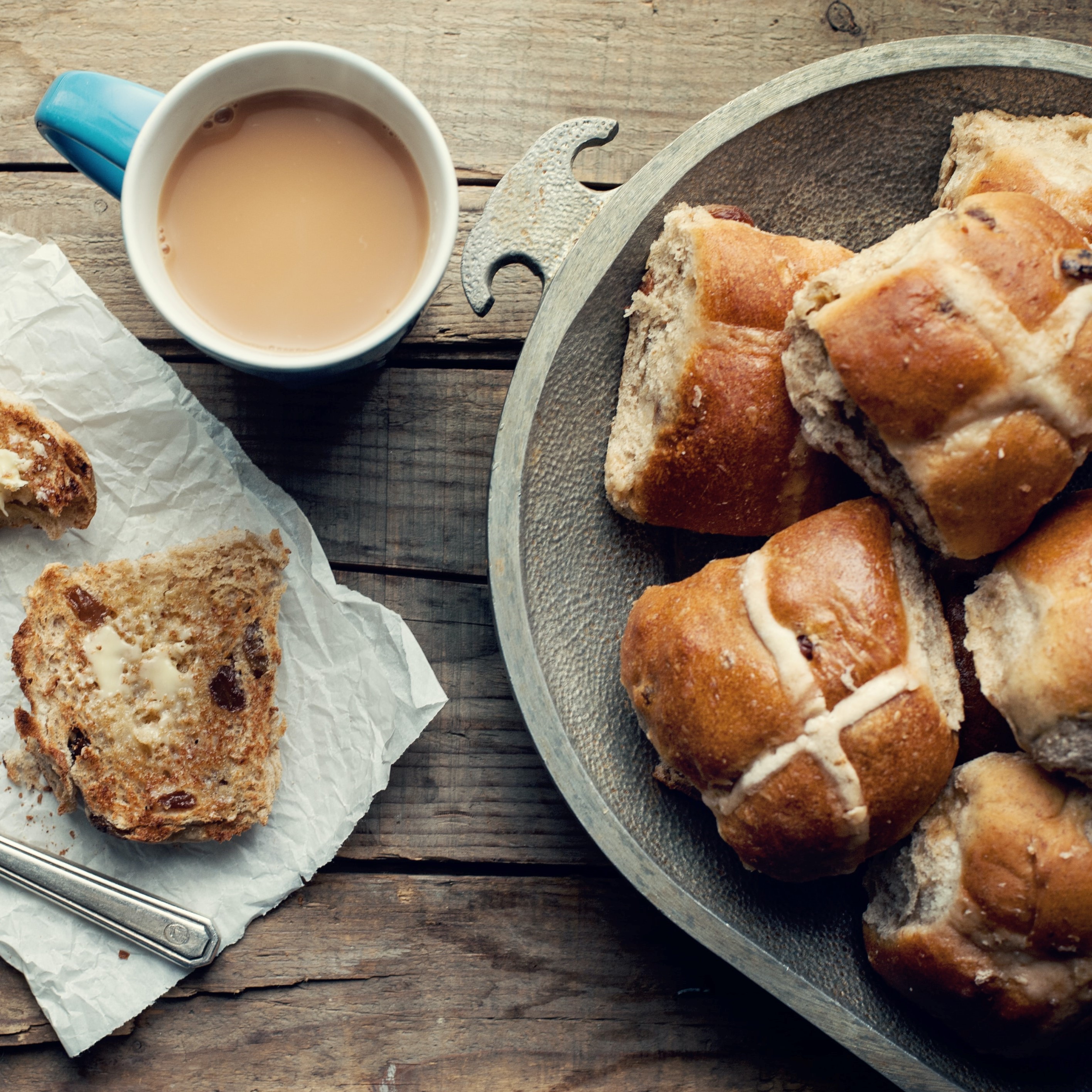 Nothing quite says Easter like a toasty, buttery, spicey hot cross bun on Easter morning. But, as with so many other products Australia consumes in large quantities, these delicious doughy treats may face food sustainability questions in the future.
More specifically, their key ingredient, flour, may come under supply strain.
Like most farming practices, wheat farming is caught up in a challenging climate change cycle, billed as both a perpetrator, and a victim, of the world's changing temperatures and rainfall patterns.
Heather notes, however, that flour substitutes being explored by food researchers aim to do more than alleviate agricultural pressures.
"We predict that alternative food sources will become vitally important to replace traditional and less sustainable ingredients for human consumption," she says.
"And insects are one such alternative, capable of providing amazing sources of protein, lipids and fibre."
No longer is Orthopteran consumption relegatefd to adventurous deep-fried beer snacks in overseas market stalls, however. Today's uses of insects are far more subtle and ingenious.
Crucially, they are about delivering affordable, sustainable protein via a range of innovative and easy-to-consume foods.
"One day I think we're all quite likely to be eating insects as a regular part of our diet," Heather says.
"There are many Australian companies starting to market products made from ground insect powder and other forms of insects. For example, you will already find cricket pastas, cricket baking flour, ant seasoning salt and more.
"And most of these products offer significantly higher protein or other nutritional benefits compared with their 'traditional' counterparts."
Heather's recent research in this area relates to designing and testing methods to assess the nutritional composition, chemical characteristics and functional properties of edible insects.
"Although insects have great potential as both food ingredients and food products, there is a lack of information and scientific knowledge about them," she explains.
"Understanding their make-up is essential to improve our knowledge about their value and safety for human consumption. And also to expand our thinking on the myriad ways in which they may be able to be integrated into our diets in the future."
Heather published two papers last year assessing the effectiveness of various methods and tools to analyse some of these elements, using north Australian green ants for her research experiments.
You can read both A mid infrared spectroscopy study of the composition of edible Australian green ants and A practical approach on the combination of GC-MS and chemometric tools to study Australian edible green ants on UQeSpace.
Interested in further study?
UQ is a key research provider in food science and technology; the University is ranked first in Australia for this discipline. Our Queensland Alliance for Agriculture and Food Innovation (QAAFI) is one of the world's leading research providers in tropical and sub-tropical agriculture and food production.
QAAFI's vision is sustainable agriculture and food achieved through science and innovation. Browse research areas on their website. Or, find out more about qualifications such as UQ's Master of Food Science and Technology.