UQ Lakes irrigation scheme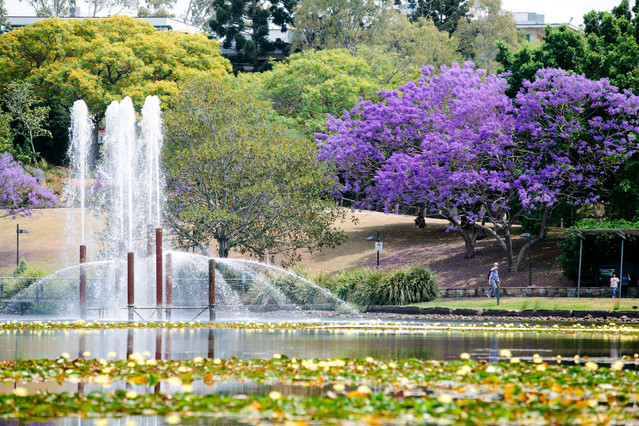 UQ's Irrigation Management Plan enables harvested rainwater and recycled water to be used for irrigating campus grounds, which reduces the demand on natural fresh water resources. 
At St Lucia, stormwater is directed into the large freshwater lake on campus and used to irrigate the grounds and Great Court area, and recycled water from Fairfield Sewage Treatment Plant is also used to irrigate UQ's ovals and landscaped areas. Soil tests of irrigated areas are conducted regularly.
In 2016, 32% of UQ's water came from recycled sources or rainwater harvesting.