UQ St Lucia rooftop solar facilities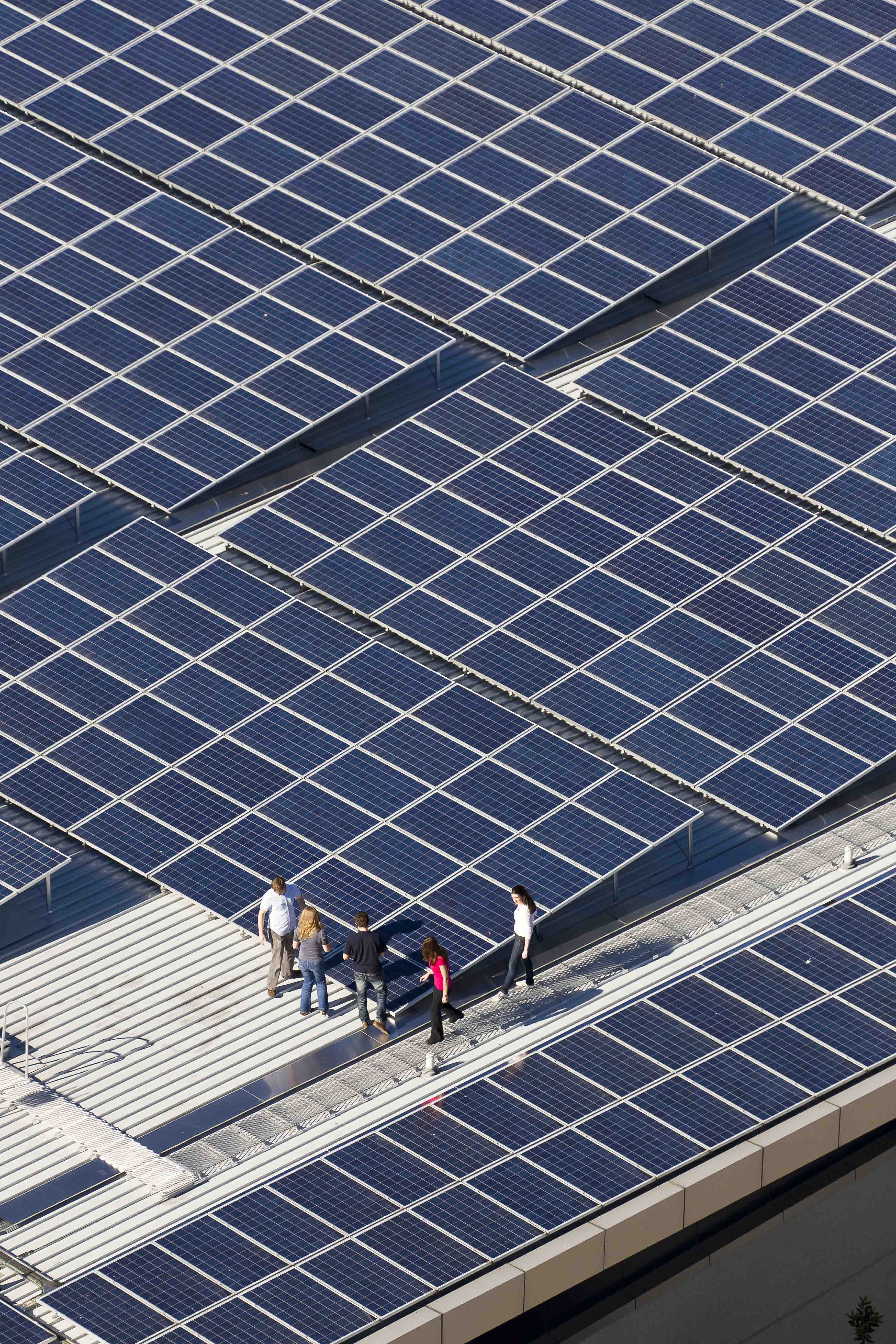 UQ has in excess of 10,000 solar panels installed on its rooftops at St Lucia campus alone, with over 30 buildings boasting solar facilities to harness clean energy.
Rooftop solar panels also feature at the University's Pinjarra Hills site, Heron Island Research Station, Moreton Bay Research Station, Long Pocket site and UQ's Pharmacy Australia Centre of Excellence at Woolloongabba.
In total the University currently has 49,336 solar panels in operation, generating almost 9 million kWh of clean energy —enough to power over 1,500 typical Queensland homes.
UQ's rooftop solar capacity has grown at an incredible rate since its first rooftop solar system was installed in 2011. 
At that time, the innovative system was almost 25% larger than any other rooftop system in Australia.
UQ is also home to Australia's largest solar research facility at Gatton campus with over 37,000 panels in 3 separate arrays enabling research into different technogies.
Fixed axis, single axis tracking and dual axis tracking panels reside on agricultural land in a agrivoltaic coop with local sheep.
UQ is powering to 100 per cent renewable energy as the first major university in the world to generate all its electricity needs from its own renewable energy facility with UQ's Warwick Solar Farm.
A live feed of the University's photovoltaic data can be viewed on the UQ Solar website