Gatton Solar Research Facility
The Gatton Solar Research Facility is the largest PV research facility in the southern hemisphere.
Construction of UQ's solar array at the Gatton campus was completed in December 2014.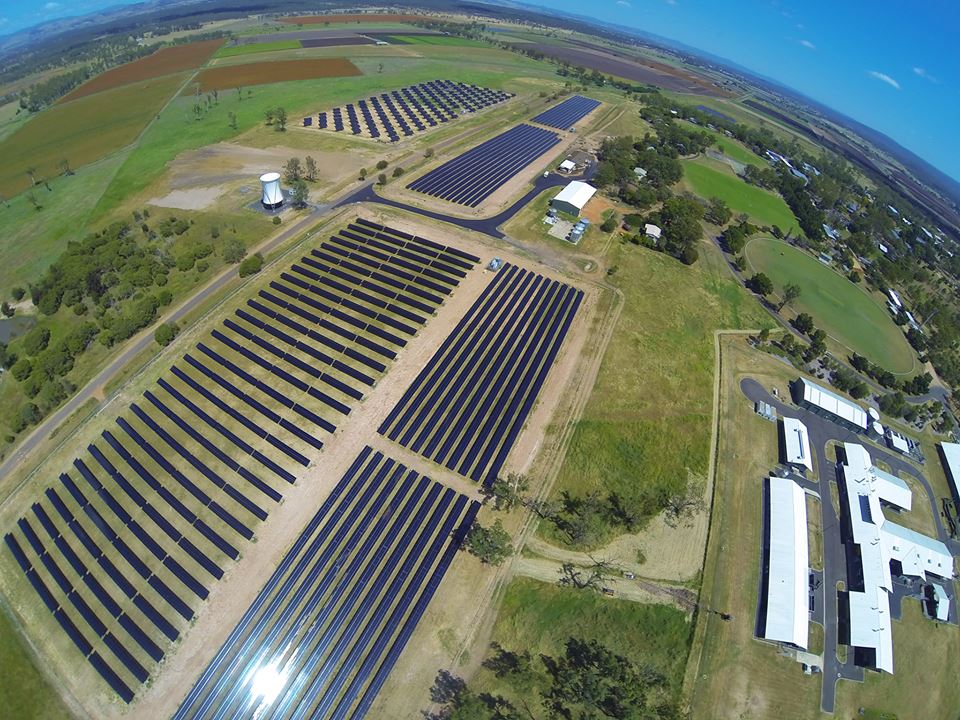 The 3.275 megawatt array comprises more than 37,000 thin-film photovoltaic panels, installed over 10 hectares on what was formerly a campus airstrip.
The advanced technology photovoltaic (PV) modules produce enough clean energy to power more than 1000 average Australian homes and will displace the equivalent of 5300 tonnes of carbon dioxide annually.
The development was funded by a $40.7 million Federal Government Education Investment Fund program grant administered by the Department of Education.