UQ rooftop solar facilities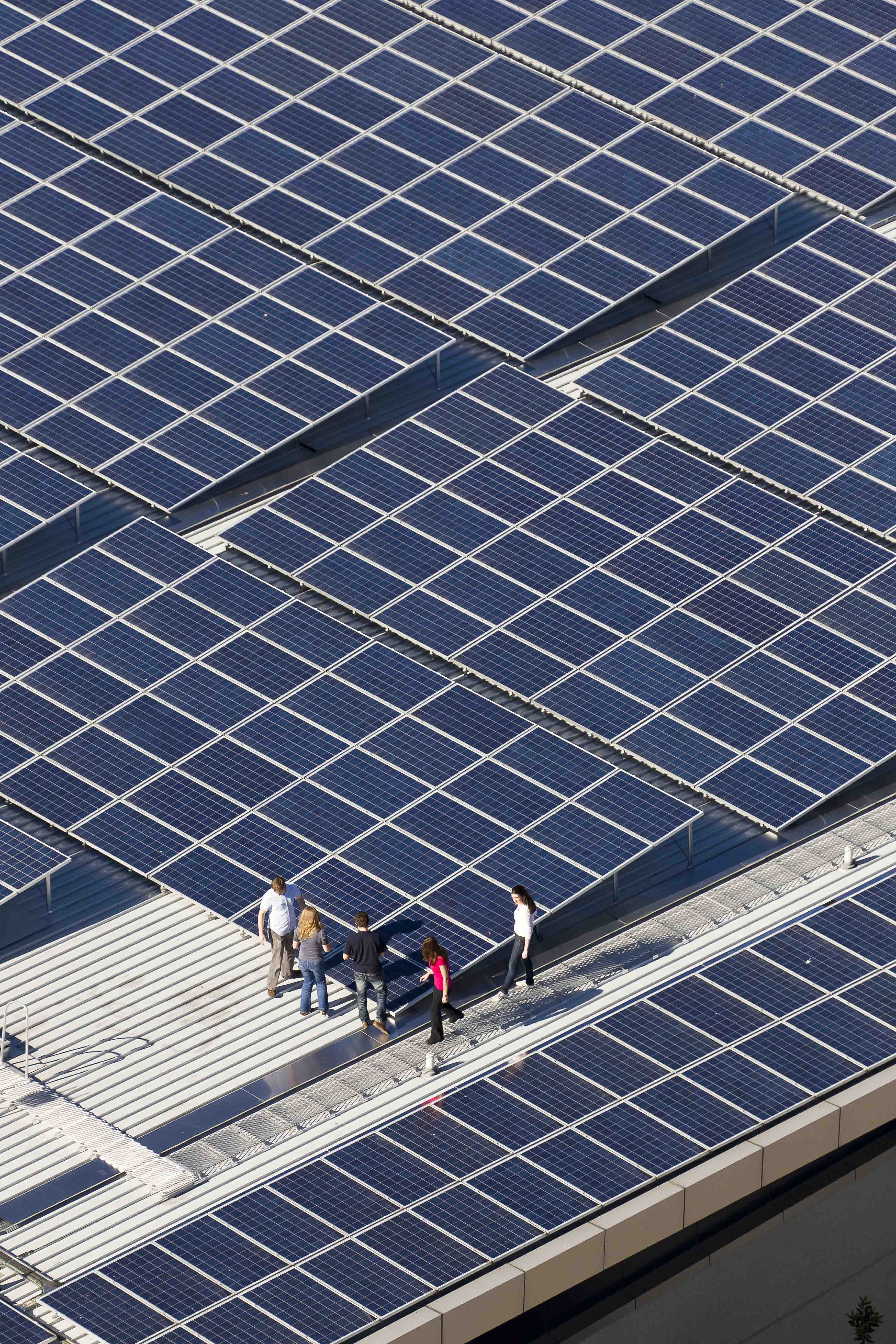 UQ installed its first rooftop solar system in 2011: a 1.22 MW array over four buildings at the St Lucia campus that was almost 25% larger than any other rooftop system in Australia at the time.
Since then, UQ's rooftop solar capacity has grown at an incredible rate
The St Lucia array has been extended to include 14 additional buildings, and rooftop solar panels have also been installed at the University's Gatton and Pinjarra Hills campuses, Heron Island Research Station and Moreton Bay Research Station.
The University currently has 47,648 solar panels in operation, and these generated almost 9 million kWh of clean energy in 2016—enough to power over 1,500 typical Queensland homes.
A live feed of the University's photovoltaic data can be viewed on the UQ Solar website