With plans for semester two including a market day stall, Bushcare volunteering, a waste education workshop, bingo and a sustainability book club, UQ's student-led Green Ambassador Program (GAP) is proving that going green can be good for the environment – and your social life!
If you haven't heard of GAP before, now is the time to head on over to the Green Ambassador Program group on Facebook and join.
In just 18 months since the program launched, GAP has grown its online community to nearly 700 UQ students and staff committed to diverse sustainability advocacy, education and action.
By joining the Facebook group you're automatically part of that community. This means you'll be the first to hear about environmental volunteering opportunities, film nights and games, social media competitions and more.
You're also joining a vibrant network of students who are passionate about living and leading sustainably, no matter what they're studying or where they're located.
By students, for students
The Green Ambassador Program launched at the end of 2019, and completed its first full year in operation in 2020.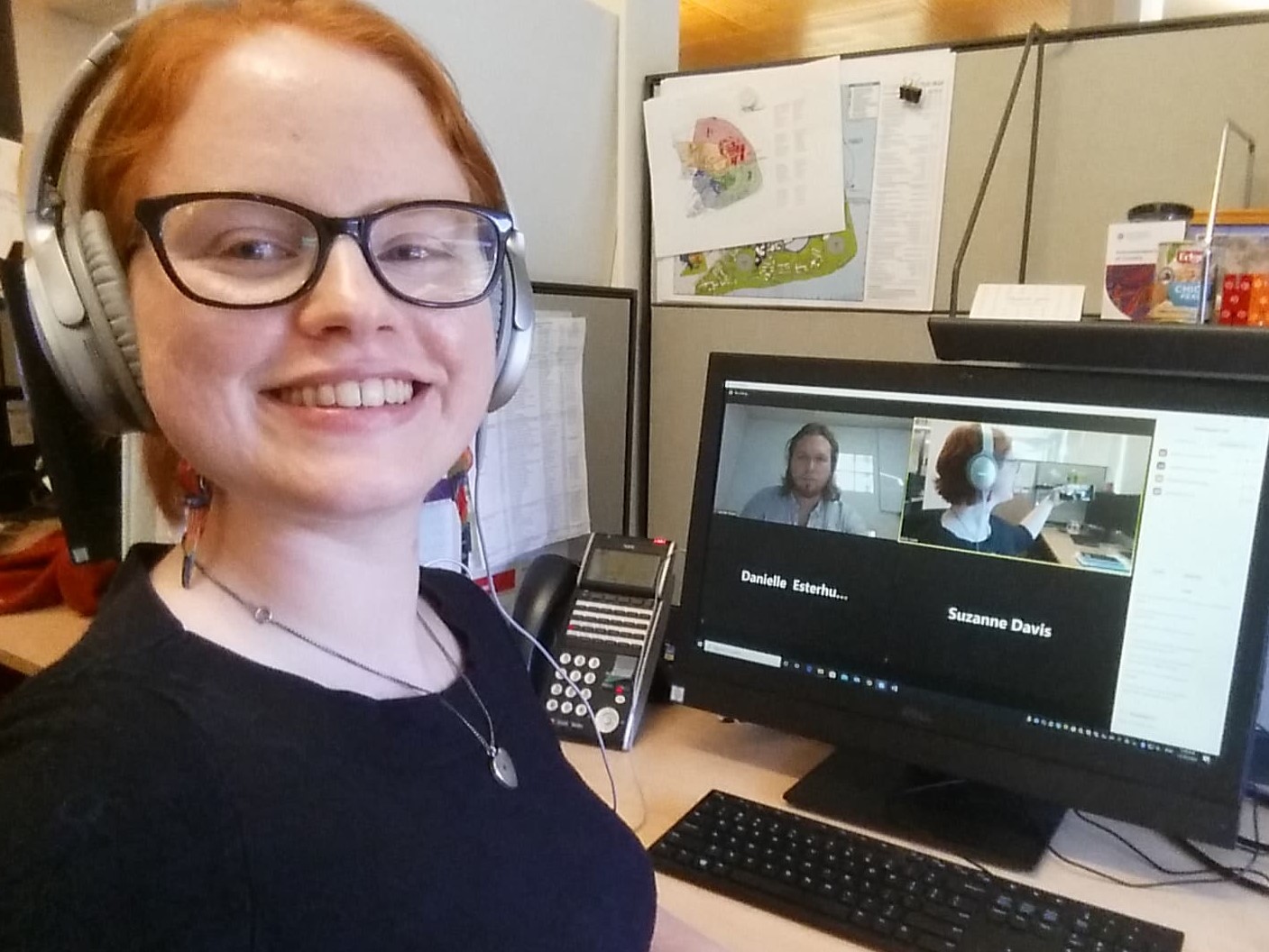 UQ Bachelor of Environmental Science student, Emily Conn, was heavily involved in researching and instigating the initial concept: a Green Ambassador Program that would be run by students, for students. It was a project she undertook as part of her role as Green Programs Assistant at the UQ Sustainability Office throughout 2020 and into early 2021.
"While 2020 was a difficult year, we were all in the same boat regarding social distancing and working remotely, so we all put the effort in to make GAP run as smoothly as possible," she says.
Undaunted by a rapidly spreading global pandemic, students virtually elected their first Sustainability Council in March 2020; hosted online games and watch parties throughout the year; and attended and hosted digital environmental and sustainability forums.
An unexpected positive outcome of the lockdowns was that a diverse mix of UQ students locally and abroad were able to take part, thanks to the unprecedented number of online activities.
The student council also organised UQ's first ever Environment Forum during Sustainability Week in last August. This involved coordinating a keynote address from guest UQ lecturer Dr Nina Lansbury Hall, as well as arranging for representatives from UQ Sustainability to talk to students about water, waste and energy projects taking place at the University.
"The program has so much to offer those who get involved, and it's been really heartening to see how many students have embraced it, made it their own and built it up to what it is now," Emily says.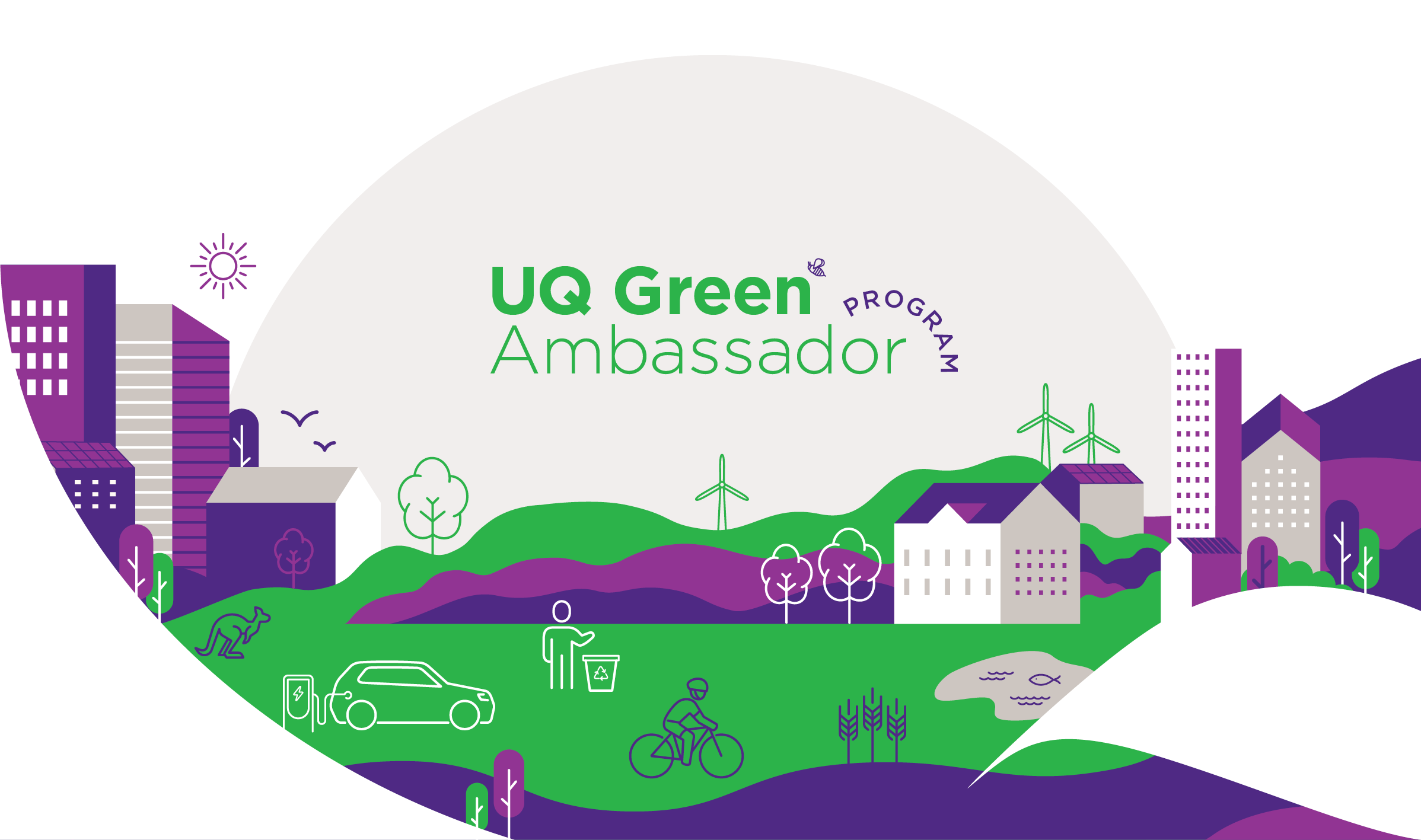 The next generation
Earlier this year, the inaugural student council members stood aside, and a new group of student leaders took the reins. One of the invaluable features of the Green Ambassador Program is the breadth and rotation of leadership opportunities it offers UQ students.
Among this year's new council members is Emma Jarratt who has taken on the Sustainability Council role of Social Media Manager. Emma is in her final year of a Bachelor of Science, majoring in Public Health.
"I'm really loving being part of GAP's productive community to share, collaborate and implement ideas focused on sustainability," Emma says.
Emma has picked up where last year's talented team left off, coming up with new and creative ideas for education and awareness campaigns.
The United Nations' Sustainable Development Goals (UN SDGs) have been central to the Green Ambassadors overall framework since launch. Many of last year's online games nights concentrated on teaching and testing general knowledge about the goals.
"We provide members with an opportunity to engage with the UN Sustainable Development Goals on a personal scale, within the context of UQ and the broader community," Emma says.
"This is essential for our generation to lead future development with sustainability forefront across all disciplines."
Emma has plans to create a social media series later in the year that highlights sustainable development news covered in the media and showcases the movement positively.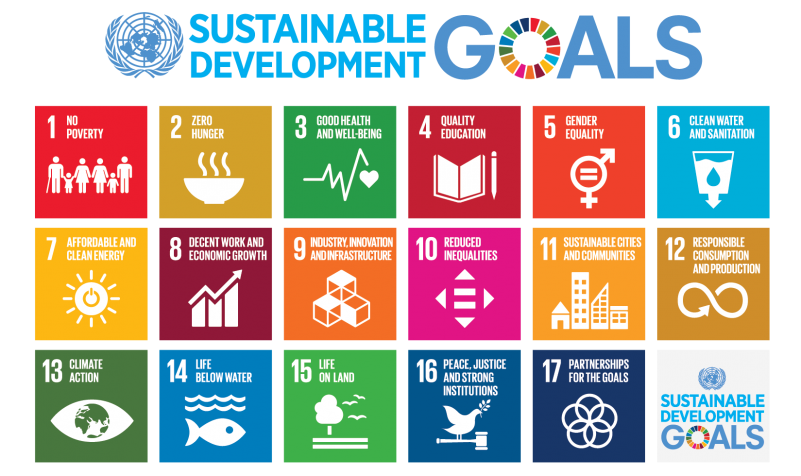 UQ Sustainability Environment and Sustainability Program Officer, Suzanne Davis, who has been instrumental in providing staff mentorship and support for GAP since day one, says the program's focus on the UN SDGs has enabled students to develop a much broader understanding of sustainability in today's world.
"A key aim of UQ Sustainability is to nurture that next generation of leaders," Suzanne says.
"We want to be really grassroots with our sustainability projects and engagement. If every student who interacts with GAP takes away with them just one or two new pieces of knowledge, and then applies them in their own diverse personal and professional lives, we will make an immense impact over time."
Social and good for society!
If the pandemic didn't slow anyone down last year, this year the agenda has been even more full steam ahead.
"We've had so many fantastic events, it's really hard to pick a favourite," Emily says.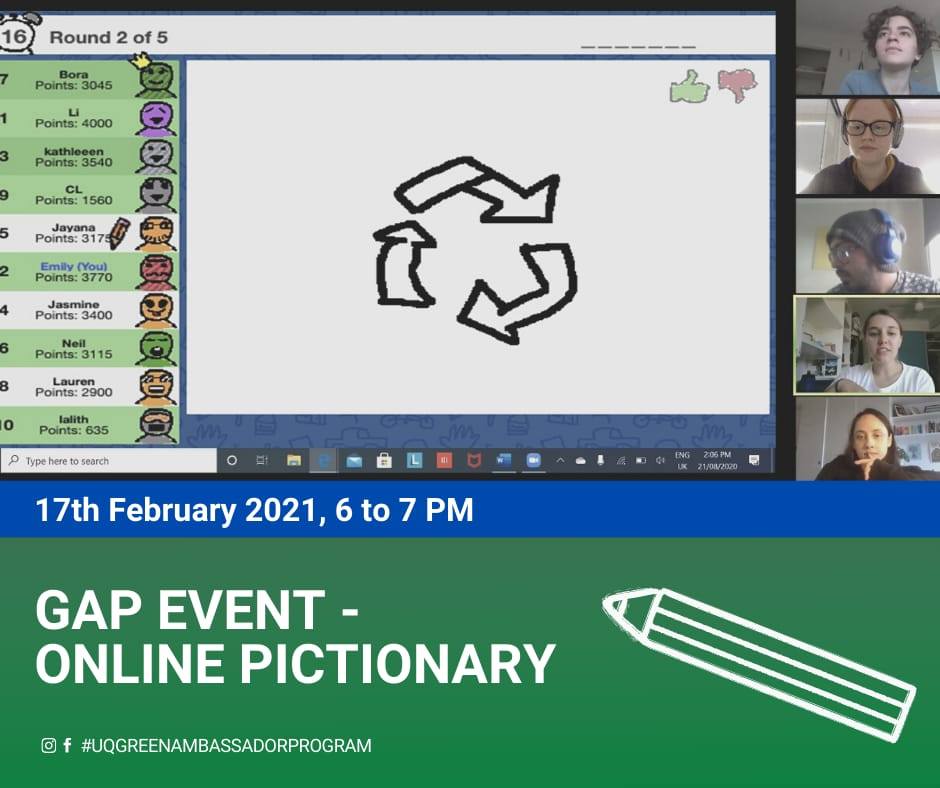 "But you cannot beat the hilarious moments during our online events, such as our trivia nights and Pictionary games. These were always focused on sustainable themes, but were also just a great time and fantastic way to meet fellow GAP members – even in the midst of lockdowns last year."
And some of the online events have become so popular the plan is to continue them this year, alongside an exciting calendar of 'in-person' opportunities. For example, an online watch party of an environmental documentary will be advertised via Facebook in the coming months.
Some other events may straddle the physical/digital divide, such as a potential Sustainable Development Goals bingo or scavenger hunt, which the GAP team say they are still working on!
There is also a packed schedule of fun and informative sessions and events during UQ Sustainability Week, which is happening this year from Monday, 16 – Friday, 20 August.
Find out more about Sustainability Week, and don't forget to find the Green Ambassador Program community on Facebook to join the conversation and get details for all the terrific events as they arise.