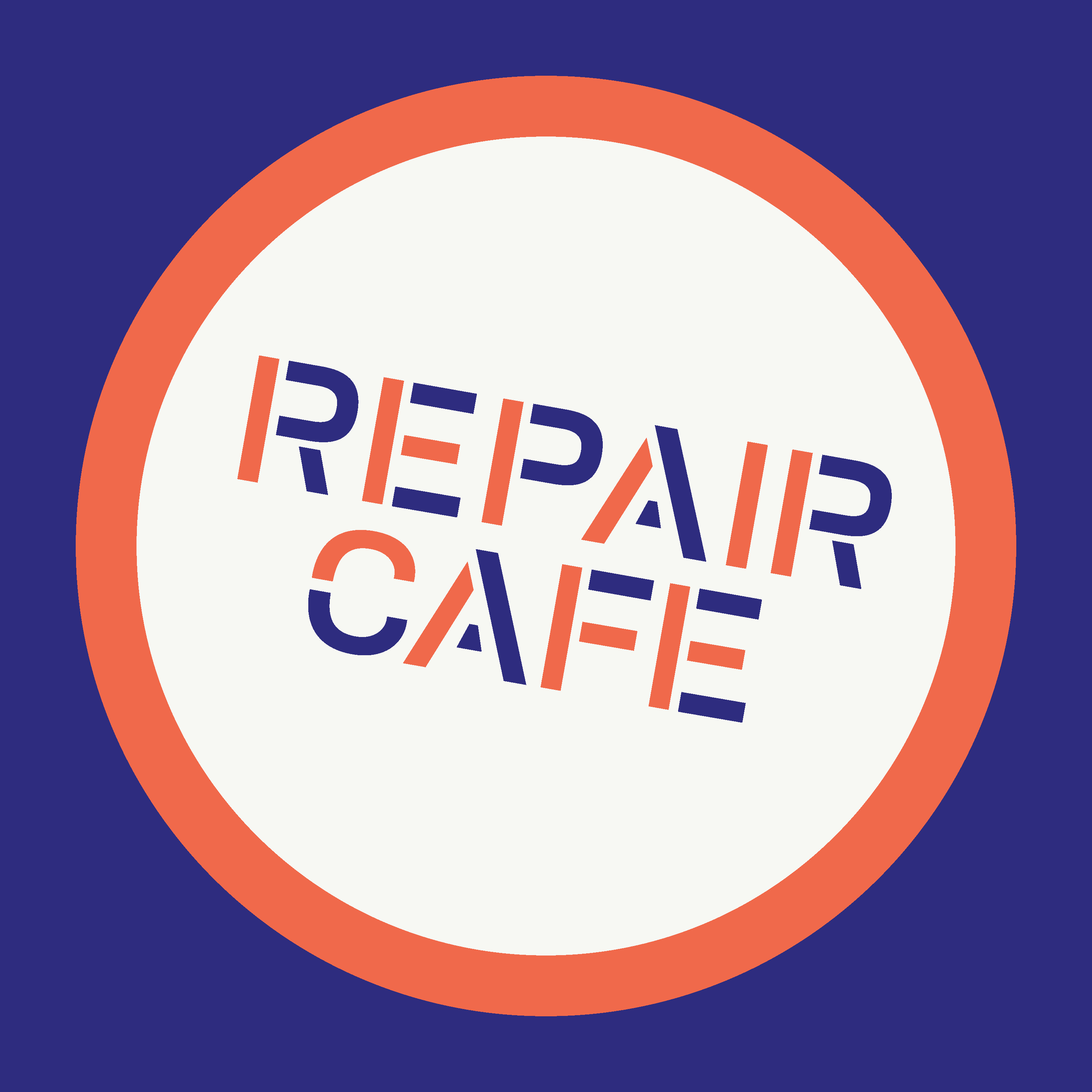 When something breaks, do you fix it? Or throw it away? For many of us, the answer is inevitably the latter, as we don't have the skills or time to patch things up. Now, a group of talented volunteers at UQ's Repair Café may be able to help.
Launched earlier this year as a collaboration between student group Engineers Without Borders UQ, UQ Innovate and UQ Sustainability, the UQ Repair Café aims to fix items that would otherwise go to landfill. Students and staff can observe volunteers and learn how to repair their own broken items, all while enjoying a cup of tea and a chat.
UQ Innovate senior manager, Vince Kelly, says the Repair Café provides a fantastic avenue to engage with the exciting technical workshop capabilities at UQ.
"Participants experience firsthand the satisfaction of getting hands-on with a project and learning new skills," he says.
Repair and re-use over recycling and landfill
UQ student Sanjay Saxena is the Repair Café's coordinator. When he first heard about the café, he was drawn to the idea of helping to foster a sense of community and promoting the idea of repair and re-use over recycling or landfill.
"I like the repair cafe initiative because it highlights how easy some repairs are with just a bit of experience.
"I think the right and ability to repair is a fundamental factor in creating a more sustainable society," he says.
Vince notes that the café is a great example of taking a sustainable approach to innovation.
"Innovation is all about making new ideas real so they create value. And the Repair Café does just that. It turns a great idea into action and really brings to life the concept of a circular economy through repair, re-use or recycling of energy intensive resources."
All sewn up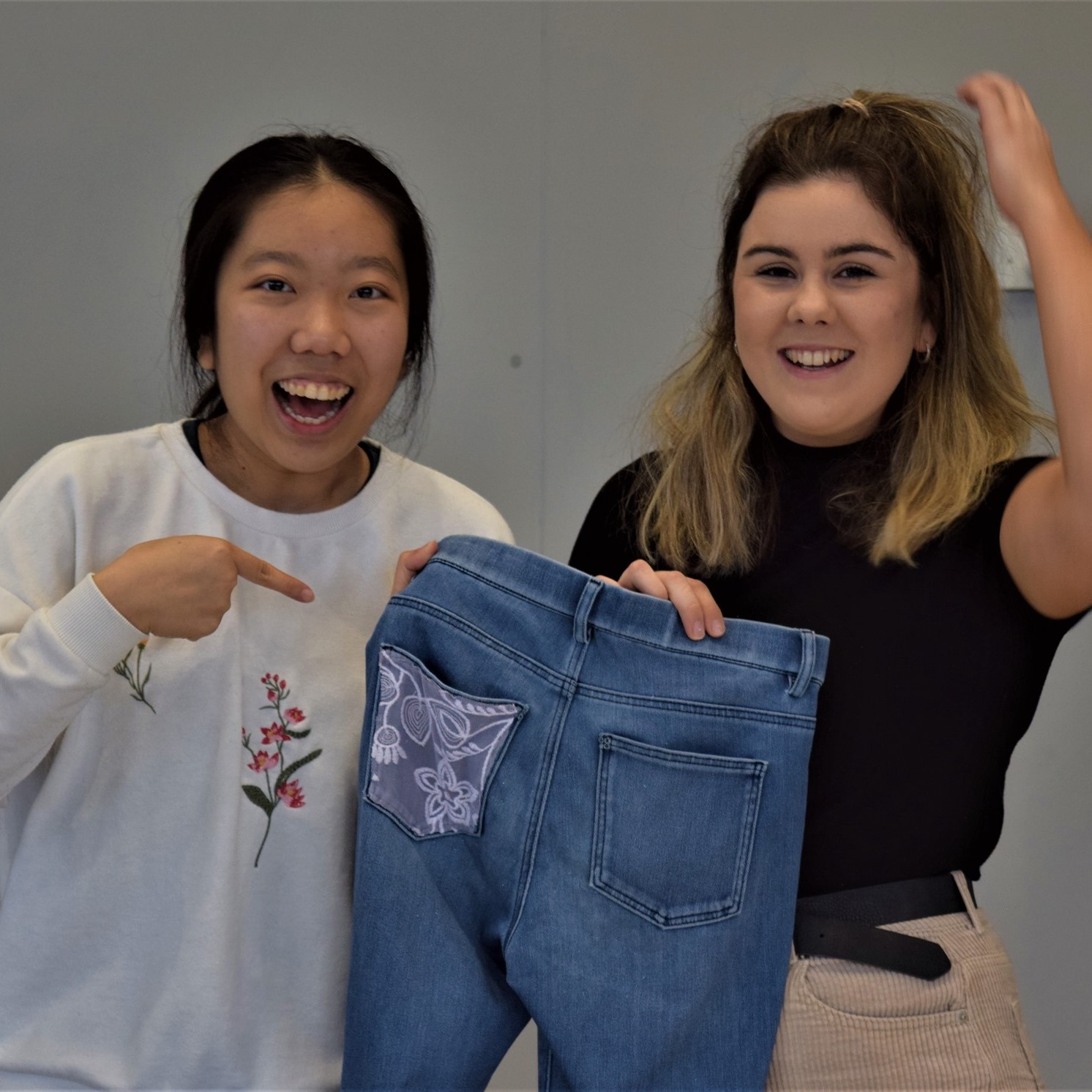 UQ student Darci Wills volunteers as a sewer at the Repair Café.
"I really enjoy how the café can help so many students who may not have the knowledge or the supplies to fix their well-loved clothes," she says.
"In the last Repair Café, I primarily helped repair a pair of jeans that were beginning to be worn down. I reinforced the material to hopefully stop any holes in the jeans appearing. The owner of the jeans really wanted to put a lace patch on the back pocket too. So, I also sewed on the patch and gave her some of the material if she wanted to add more in the future."
Sanjay has also been helping out on the sewing machines – and picking up a few new skills himself.
"Although I'm not nearly as talented as some of our skilled volunteers, I have helped re-attach new buttons to a few pairs of clothes, and also helped re-attach some zippers," he says.
Come along to the next café
So far two Repair Cafés have been hosted this year, with a third planned for UQ Sustainability week in August:
When: Wednesday, 18 August
Where: UQ Innovate
"Come and get involved, it's a really fun event full of amazing and helpful people ready to help out with any repairs you may need," says Darci.
Sanjay agrees.
"Don't throw away clothes and items you like if all they're missing is a button or all they have is a little wear and tear. Our skilled volunteers can mend all sorts of damage," he says.
"Let's help build a more sustainable society, and share our skills and knowledge."