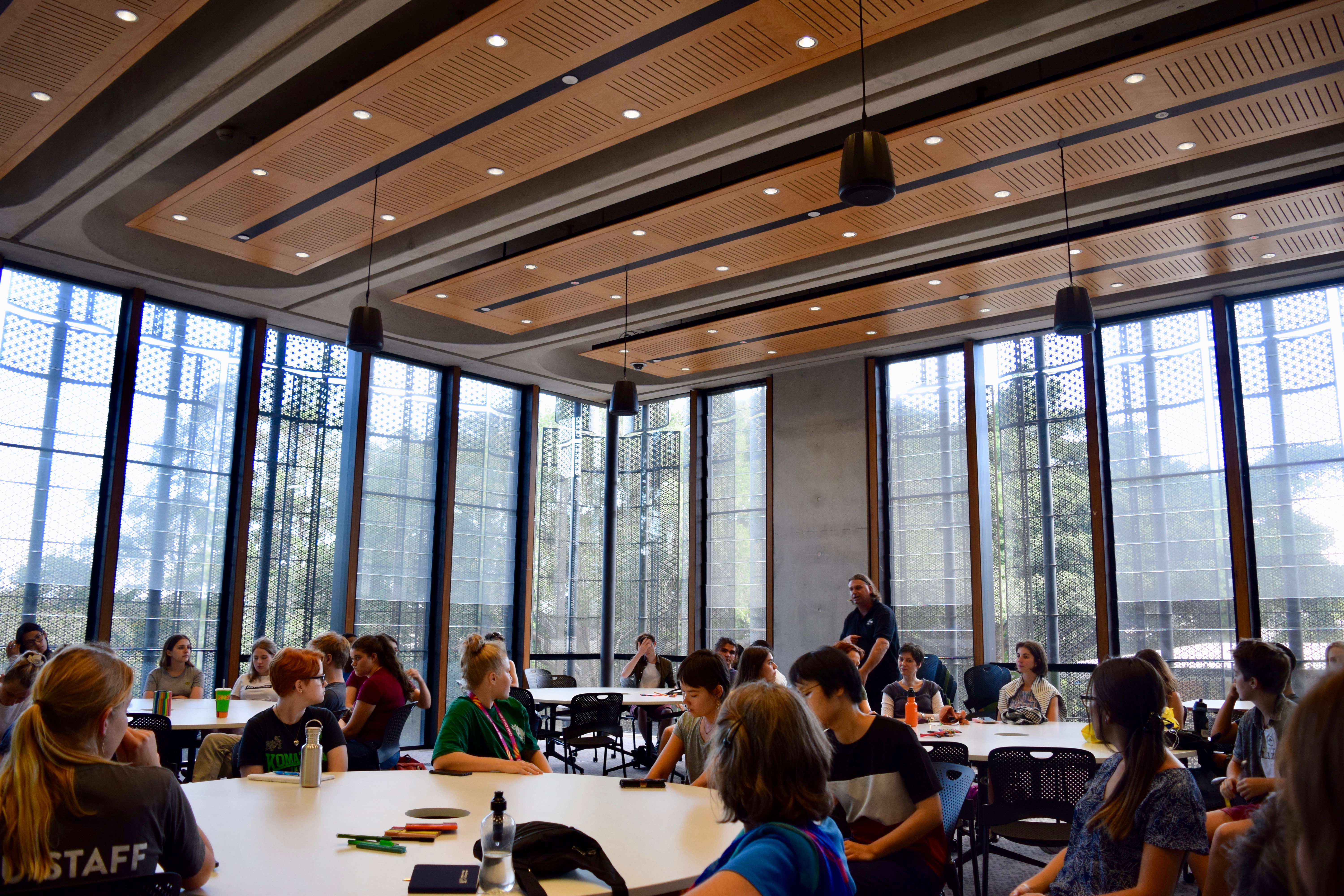 The Sustainability Office would like to say a big thank you to everyone who attended our inaugural UQ Unwrapped workshop on Thursday 7 March! We had a fantastic turnout. It was great to see attendees from different backgrounds and disciplines come together to learn about UQ Unwrapped and brainstorm ways to make it a long-term success.
The workshop featured three engaging speakers: Nicole Garofano, a PhD candidate at the School of Earth and Environmental Sciences; Christine McCallum, a Project Officer in the Sustainability Office; and Michael Wardle from Saviour Soil, a permaculture educational service and consultancy based in the Lockyer Valley.
Each speaker offered fascinating insights into the global problem of plastic waste, the steps UQ is taking to manage this at a local scale, and how collective action can create real change.
Nicole outlined the complexities of our plastic use: she reminded us that despite the environmental threats it poses, plastic still plays many important roles in our daily lives and may not always be 'the devil that we think it is'. Next, Christine summarised plastic use in the UQ context, including measures already in place to reduce plastic use and further plans in the pipeline.
Finally, Michael had attendees take part in several group activities to illustrate the value of collective action. Everyone worked together to devise a vision for reducing single-use plastic waste in response to five keywords: enact, empower, engage, environment and educate. Key ideas from this exercise were that we should:
enact change in the choices we make
empower communities with information
engage community by acting as positive role models
act to promote environmental awareness
educate ourselves and others to encourage behavioural change.
Watch this space for more exciting UQ Unwrapped initiatives in 2019!