The results are in: Gatton's Thynne Hall is the winner of Green the Team's 2018 Waste Sprint!
Thynne's wonderful waste warriors increased their recycling by an impressive 55% during August, followed by Pitt Hall, Riddell Hall and Shelton Hall: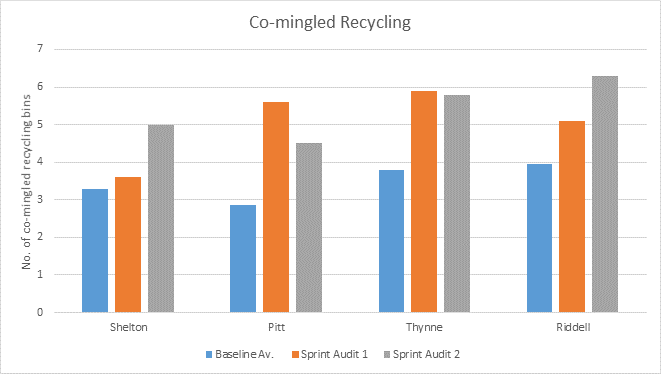 Congratulations to everyone who took part — their combined efforts resulted in over 41 bins of recycling!
It's now time for the final challenge of Green the Team 2018: the Energy Sprint. This involves two contests: achieving the largest energy reduction from 15 September to 15 October 2018, and achieving the largest energy reduction over the whole year compared with 2017.
May the best hall win!