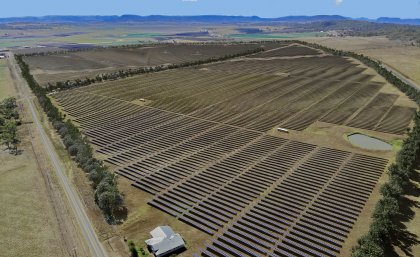 Looking to adopt a more sustainable lifestyle? Get inspired on Sustainable Living Wednesday on 22 August as part of this year's Sustainability Week! The day's events are designed to help you adopt more eco-friendly practices in your daily habits.
What does it mean to live a sustainable life? Put simply, it's about using resources wisely: minimising waste, reducing your carbon emissions and making choices that can help rather than hinder the environment.
So how do you put that into practice? As we face the growing problems of climate change, rising sea levels, global warming and plastic pollution, it's more important than ever for us to do as much as we can to preserve the planet. That's particularly the case in Australia, where temperatures are continuing to rise and we're sending around 20 million tonnes of waste to landfill every year.
But although these are big problems, we can tackle them in small steps – so long as enough of us commit to taking them. As sustainability becomes a pressing concern for more individuals, businesses and governments across the globe, more measures are being introduced to help us make the right choices for the environment, such as Queensland's recent plastic bag ban and Australia's solar rebates.
Here are some other easy ways you can make your lifestyle more sustainable:
Switch off your power outlets at the wall. Not using that electronic device or appliance? Then flip the wall switch! This simple step can save a significant amount of energy.
Install a smart thermostat and smart electricity meter. A thermostat can regulate the temperature in your home to save you power and money; a smart meter can help you monitor and reduce your energy use.
Install solar panels. These can save you money on your energy bills and help the environment – they produce no greenhouse gas emissions, and you might qualify for a solar rebate.
Get insulation. This is an easy way to enhance your energy efficiency – insulation can keep your home cooler in summer and warmer in winter.
Reduce your waste. Avoid single-use plastic and products with lots of packaging, and make an effort to reuse and recycle instead of throwing away.
UQ is committed to sustainable practices across all its operations, including reducing waste and saving water and energy. The University is also set to become the world's first major university to offset 100% of its electricity through its own renewable energy asset once the Warwick Solar Farm is up and running.