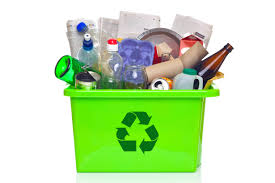 Keen to reduce the rubbish in your life? Make sure you take part in trash-free on Tuesday 21 August as part of this year's Sustainability Week! We're challenging you to generate as little trash as possible over the course of the day. There's no time to waste!
Did you know that Australia is one of the highest waste producers in the world? According to the 2013 National Waste Report, we generate more than 48 million tonnes of solid waste materials each year—that's enough to fill literally millions of garbage trucks.
Unsurprisingly, the environmental effects of all this garbage are severe. Twenty-thousand tonnes of our annual waste goes to landfill, which is a major source of methane emissions; leachate, the liquid waste formed when waste breaks down in landfill and water filters through it, is highly toxic and can contaminate nearby land and waterways; and many waste materials, particularly the electronic kind, contain hazardous toxins such as mercury, arsenic, acids and lead. 
All of this has serious consequences for our wildlife as well as our land and water: over 100,000 birds, whales, seals and turtles are killed by plastic waste every year.
So how can we trash our terrible habits? Waste is a big problem, but if we all take small steps to shrink it, we can help turn things around. Here are some simple tips you can try in the workplace and at home:
Recycle your soft plastics (Coles and Woolworths now both offer soft plastics recycling, and UQ also recently launched its own soft plastics recycling stream)
Stock up on reusable bags, bottles and containers to avoid single-use plastics
Start composting your organic waste
Buy in bulk to avoid excessive packaging
Reduce your paper mail—try having things such as bank statements and electricity bills emailed to you instead
Think before you print, and print double-sided if you can
Recycle your old televisions and computers
Make sure your office has recycling boxes or bins (you can request these by emailing recycle@pf.uq.edu.au). 
UQ is actively working to reduce its emissions, and the recent introduction of initiatives such as soft plastics recycling and a furniture reuse scheme are all contributing to landfill reduction. To find out more about waste at UQ, check out the Sustainability Office Waste poster.