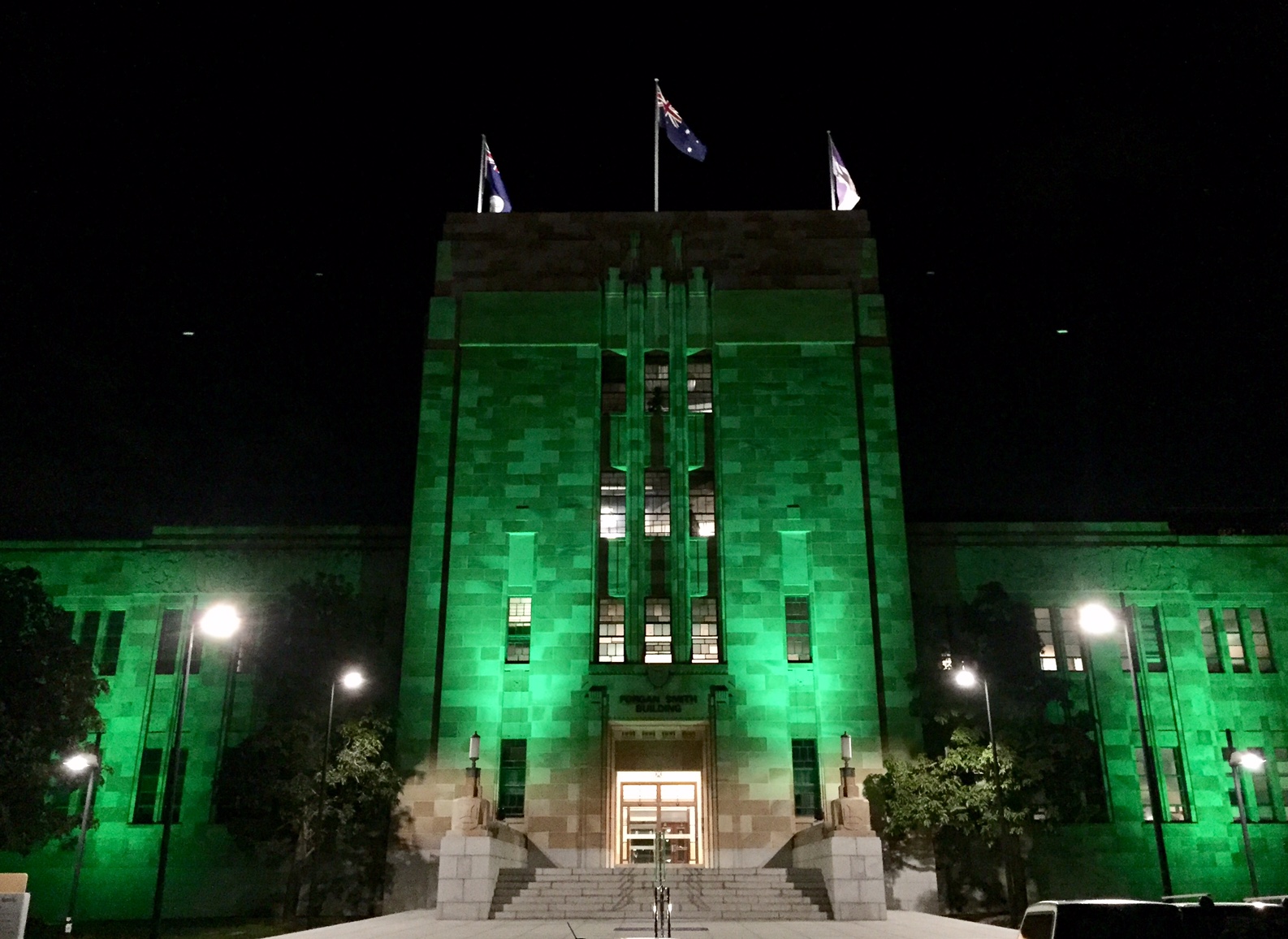 Our fifth Sustainability Week has come to a close! This year was our biggest yet, with a packed schedule of 40 events over five days across St Lucia, Gatton and Long Pocket.
Alongside tried-and-true activities such as tree plantings, Ride to Uni Day and campus tours, we had some inventive new additions to the program in 2017, including special themed days (Meat-free Monday, Trash-free Tuessday, Wildlife Wednesday, Transport Thursday and Iron-free Friday), a roving art installation (a turtle made from plastic water bottles thanks to the clever crafters at the UQU Environment Collective) and a UQ Sport breakfast seminar on sustainability in retail.
We had fantastic turnouts at all events this year, and one of the most popular items in the program was a visit from the MooFree Burgers Truck, which came to campus on Meat-free Monday to dish up delicious vegan burgers between 11 am and 2 pm—it was their biggest ever day of trading!
We also managed to reach a record number of people via our campaigns to promote the week—we engaged more than 110,000 people via online engagement and digital signage, including Facebook (68,400), Instagram (22,100) and the Sustainability website (3,900).
The Sustainability Office would like to extend a huge thank you to all Sustainability Week event hosts and attendees, and to everyone who helped us spread the world about the program. Now to start planning for next year!