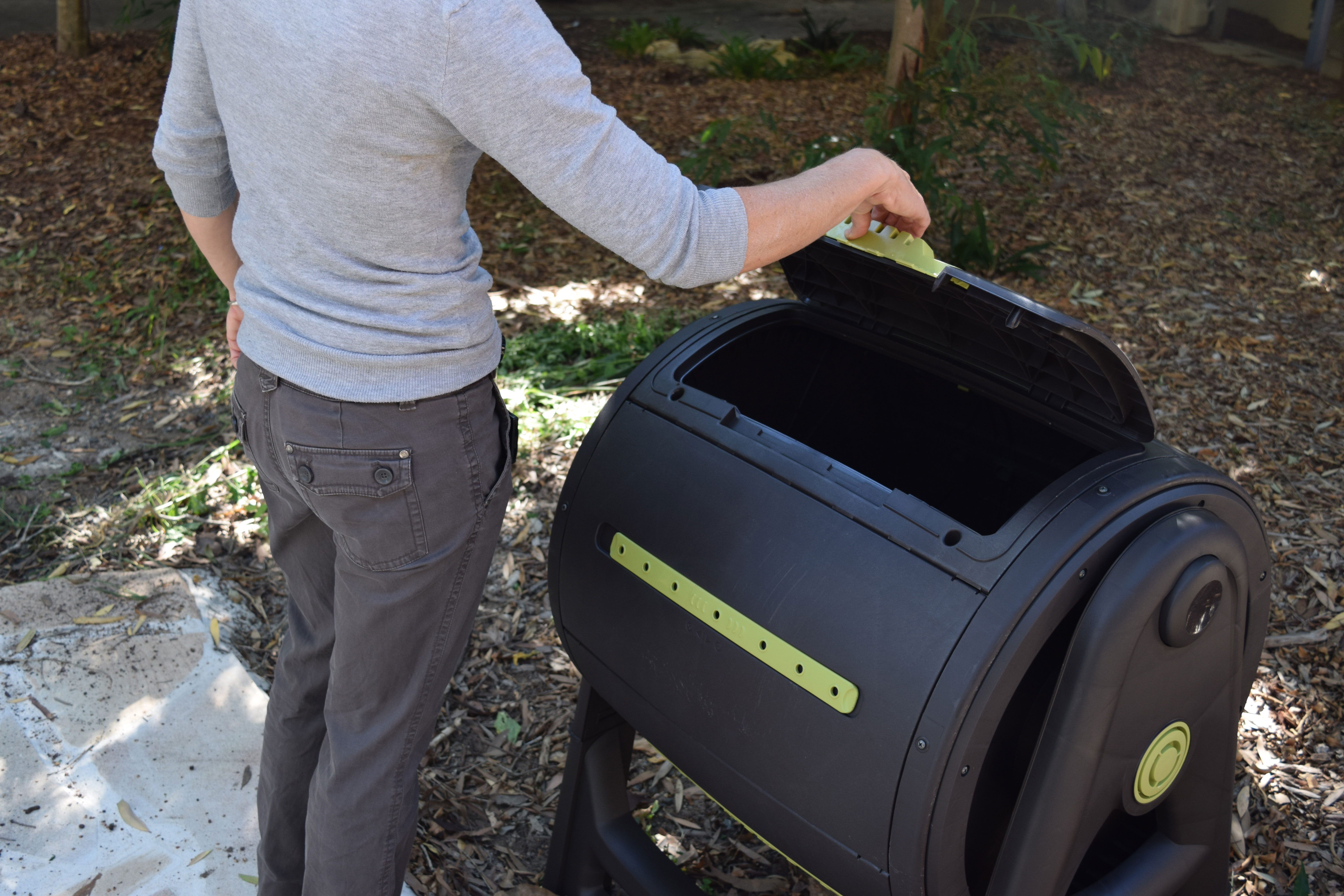 The Green Office Program's 2017 composting initiative is officially underway! Designed to encourage composting on campus, the program allows Green Office Representatives to collect small composting buckets for ongoing use in their office area. When a bucket becomes full, it can be emptied into the large compost tumbler that's located on Services Road; UQ's grounds staff have kindly agreed to maintain the condition of the compost.
So why is composting beneficial, and what sort of waste can be turned into compost? Compost is made up of decomposed organic matter, such as fruit and vegetable waste. It feeds soil, helping it increase water retention, sequester carbon dioxide and absorb valuable nutrients. Composting is also an excellent way to reduce your environmental impact — it keeps organic waste out of landfill, saves water, lowers greenhouse gas emissions and minimises the need for chemical fertilisers.
Check out the Sustainability Office's composting factsheet to find out exactly what you can compost. And if you're keen to get involved in the Green Office and help encourage sustainable practices on campus, visit the Green Office page to find out more about the program and sign up.