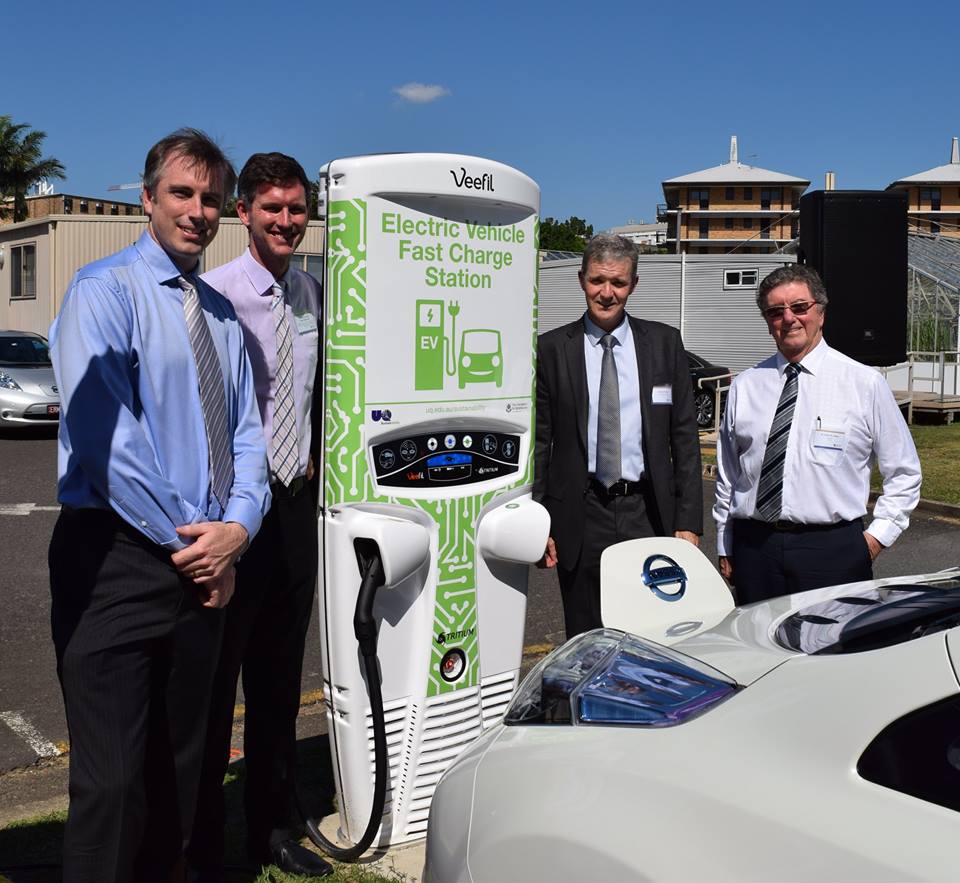 One year ago, UQ got behind the wheel of the electric vehicle revolution and installed the state's first solar-powered electric vehicle fast-charging infrastructure.
On 7 April 2016, the two Veefil DC fast chargers and two Tesla Destination chargers were officially declared open at the St Lucia and Gatton campuses. Powered by UQ's solar arrays, the chargers produce no emissions if they're used when the sun's shining. In just 12 months, they've delivered 7,800 kWh of charge, which equals 40,000 kilometres of electric range—enough to get you around Australia more than twice.
The Australian Electric Vehicle Association's (AEVA) has offered its congratulations to UQ, with Queensland Branch Secretary Leslie Smith stating that "It is very inspiring to see The University of Queensland provide a practical and reliable solar-powered charging capability, where previously, it was considered impossible." 
While the chargers are free for anyone to use, the most enthusiastic takers so far are members of the public, which suggests that electric vehicles are becoming a more popular transport option. In their first year, the chargers avoided 5,300 litres of fuel and 7,500 kilograms of CO2 emissions.
Since this launch, UQ has installed a further two electric vehicle charging station— KEBA KeContact P20 Type 2 sockets—and acquired its first fully electric vehicle, a Tesla Model S. The future's electric!