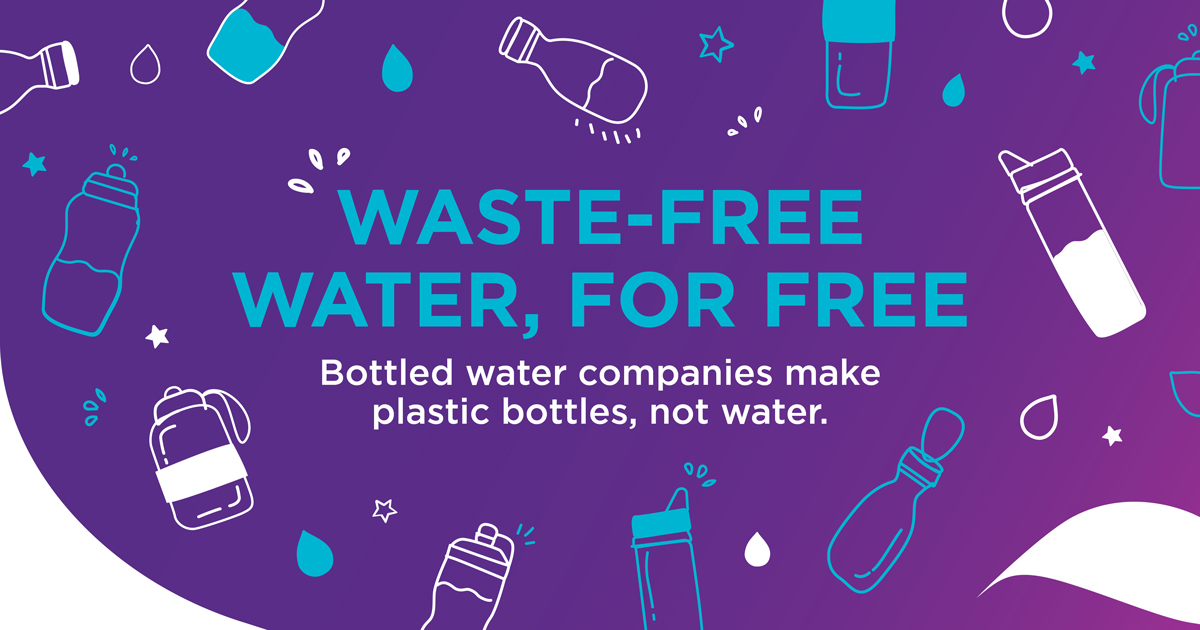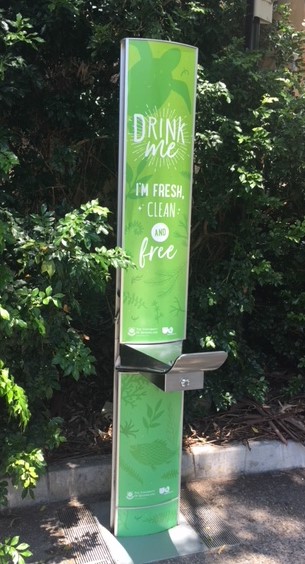 Did you know that every year Australians spend over $700 million on bottled water which has a carbon footprint 300 times greater than tap water?
Water refill stations have been installed across campus with more people choosing to drink from reusable bottles and say no to once use packaging. 
The environmental effects of bottled water use are extensive. It takes more than 6 litres of water to produce a 1.5 litre bottle of bottled water.  The plastic from the bottle takes around 450 years to break down.
We're proud of our "Drink Me" hydration stations.
Enjoy free fresh water refills for your water bottle while looking after your health and the environment. 
Find out more about The Real Cost of Bottled Water.