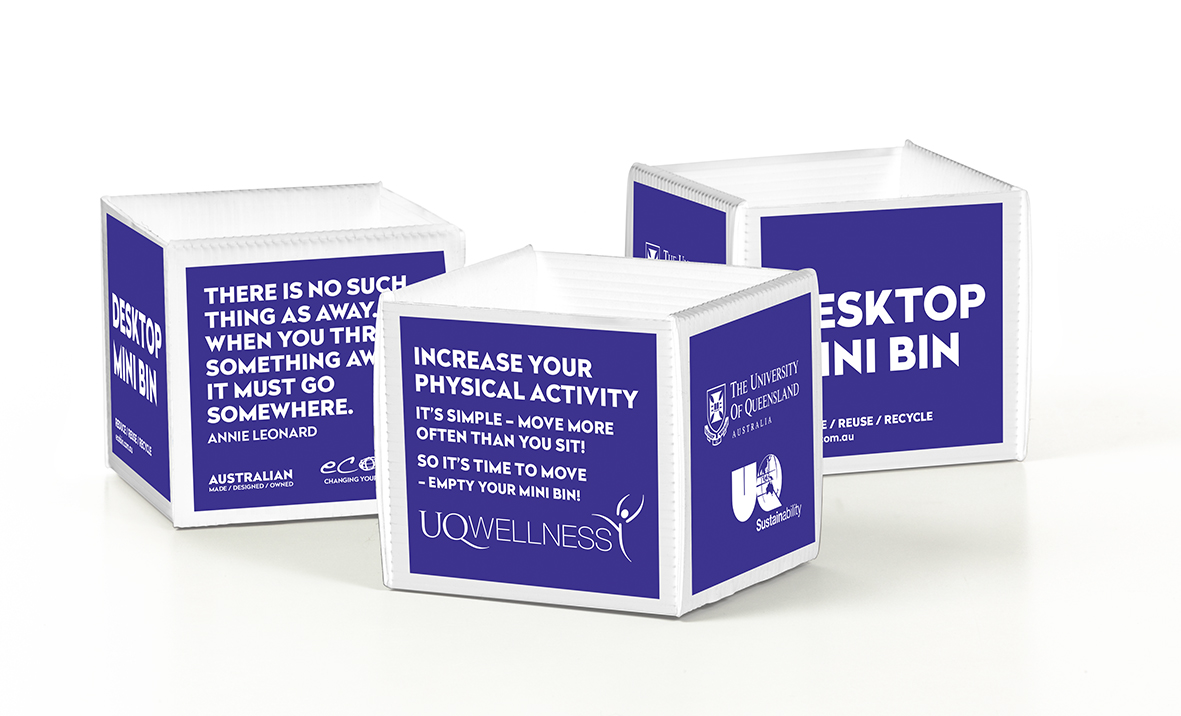 UQ Sustainability is undertaking a new waste-reduction initiative that involves removing under-desk bins in office areas and replacing them with central waste and recycling stations.
Currently, around 30% of UQ's landfill waste could be recycled. A large contributor to our lower recycling rates is the number of under desk bins we have in our offices, and the small act of replacing these with central waste and recycling stations will:
increase recycling and reduce waste going to landfill
increase individual responsibility for waste created
save more than 500,000 plastic bin liners every year
reduce cleaning and waste disposal costs.
UQ Wellness supports this initiative, as it encourages staff to take regular breaks from their desks to empty their desktop mini bin or paper recycling box. Consider waste disposal good for your health!
Please email sustainability@uq.edu.au if you require any further information.
Please complete the Feedback Form to provide feedback, make a suggestion or report a concern.