Food waste collection at UQ is expanding
The University is expanding its food waste collection to divert more organic waste from landfill. More than 25 per cent of the waste generated on UQ campuses is compostable and could be collected, processed, and reused as a rich compost.
Collecting and composting organic waste creates significant benefits for the environment, including reducing greenhouse gas emissions and other environmental impacts created by landfill.
Organics bins have been incorporated into the waste stations in the new Physiol refectory, which is now open. You can separate your waste into general (landfill) waste, co-mingled recycling, and organics waste.
Throughout the opening weeks of the new Physiol refectory, student educators are there to help you sort your waste. Collecting food waste at  refectories is challenging because of the packaging some foods are sold in. Some packaging is certified as compostable, but other packaging such as sauce packets and some wrappers will still need to go into general waste.
Food outlets within the new Physiol refectory also separate out food scraps for recycling as they are cooking and preparing food. This is known as 'pre-consumer organics' and it is a large percentage of all the organic waste we collect on campus.
Other cafes and caterers on campus, Merlo Coffee and St Leo's Catering, are also separating their pre-consumer organics.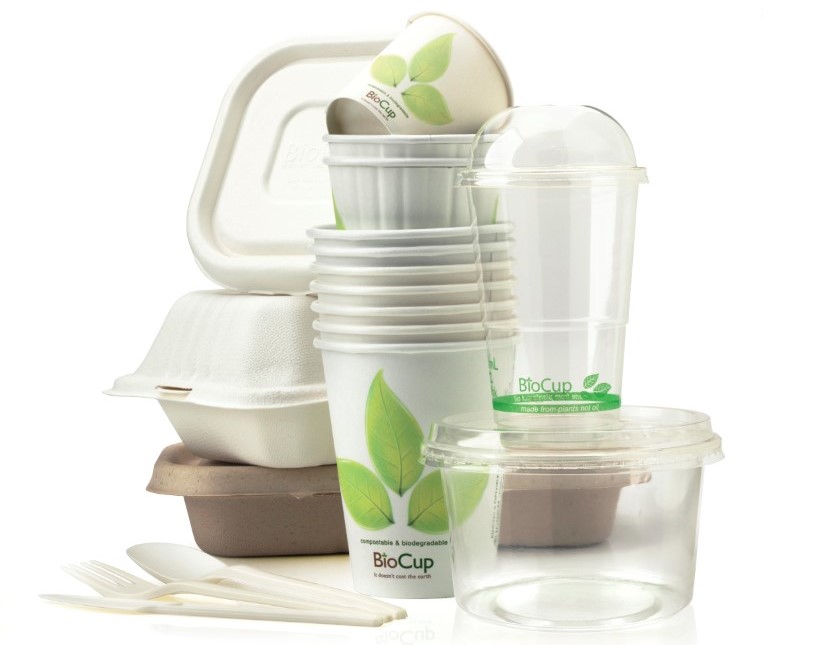 Organic recycling bins in place for UQ Gatton staff
In 2017, UQ Gatton introduced food waste collection at the Walkway Café and the campus dining hall. Organic recycling bins are now also in place in staff kitchens and lunch rooms at UQ Gatton. The organics bins are lined with compostable bags and are emptied and relined by cleaning staff.
Join the Office Organics Program at UQ St Lucia
UQ St Lucia staff can voluntarily collect food waste in staff kitchens and lunch rooms and take it to the organics bins located on Staff House Road and Services Road.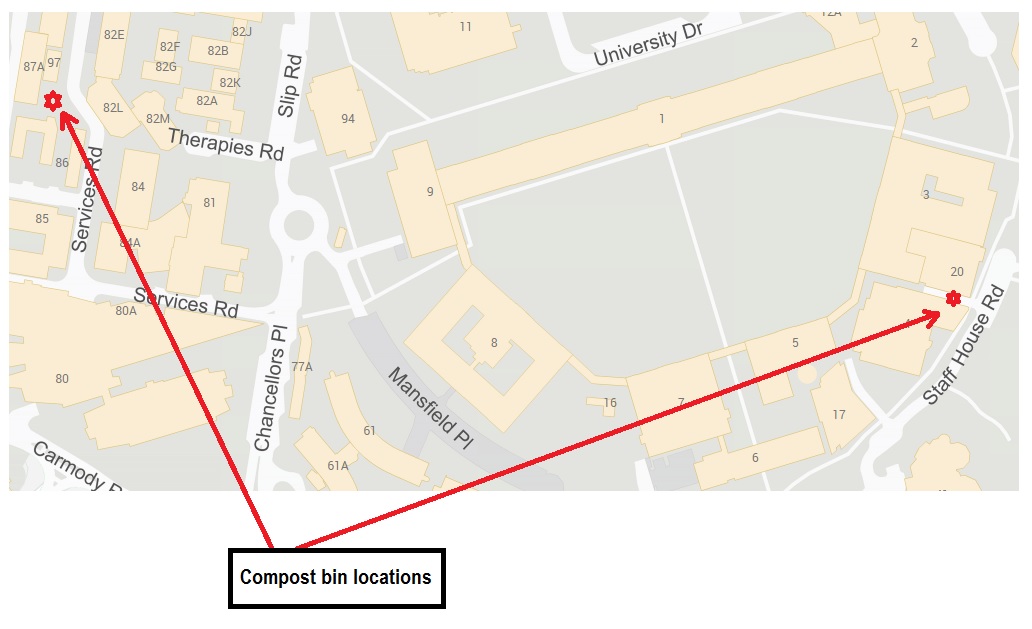 When you join the Office Organics Program, we will give you an organics collection caddy for your staff kitchen and lunch room and an information sheet outlining what you can recycle to avoid contaminating the organics bin. 
Join the Office Organics Program by emailing sustainability@uq.edu.au.
Organics collection at UQ events 
Any events at UQ can now also include organics collection. However, it does require
pre-planning and, ideally, volunteers to monitor the bins to help attendees sort their waste to avoid contamination. 
Our Sustainable Event Guide is coming soon. In the meantime, you can email sustainability@uq.edu.au for advice on planning for food waste collection at your event.
Property and Facilities will continue to expand organics collection on UQ campuses over time.
For further information please contact the Sustainability Office. Email: sustainability@uq.edu.au