Across the globe, communities are inspired by the Plastic Free Morning Tea: a popular way of making and sharing food, fun and conversations about plastic free solutions. 
People who host their own Plastic Free Morning Tea at work, home or out in the community find it's a great way to inspire colleagues, family and friends. It's a tangible and delicious way to get others involved and start having conversations around plastic free ideas, sharing solutions and making a real difference together.
Learn more here!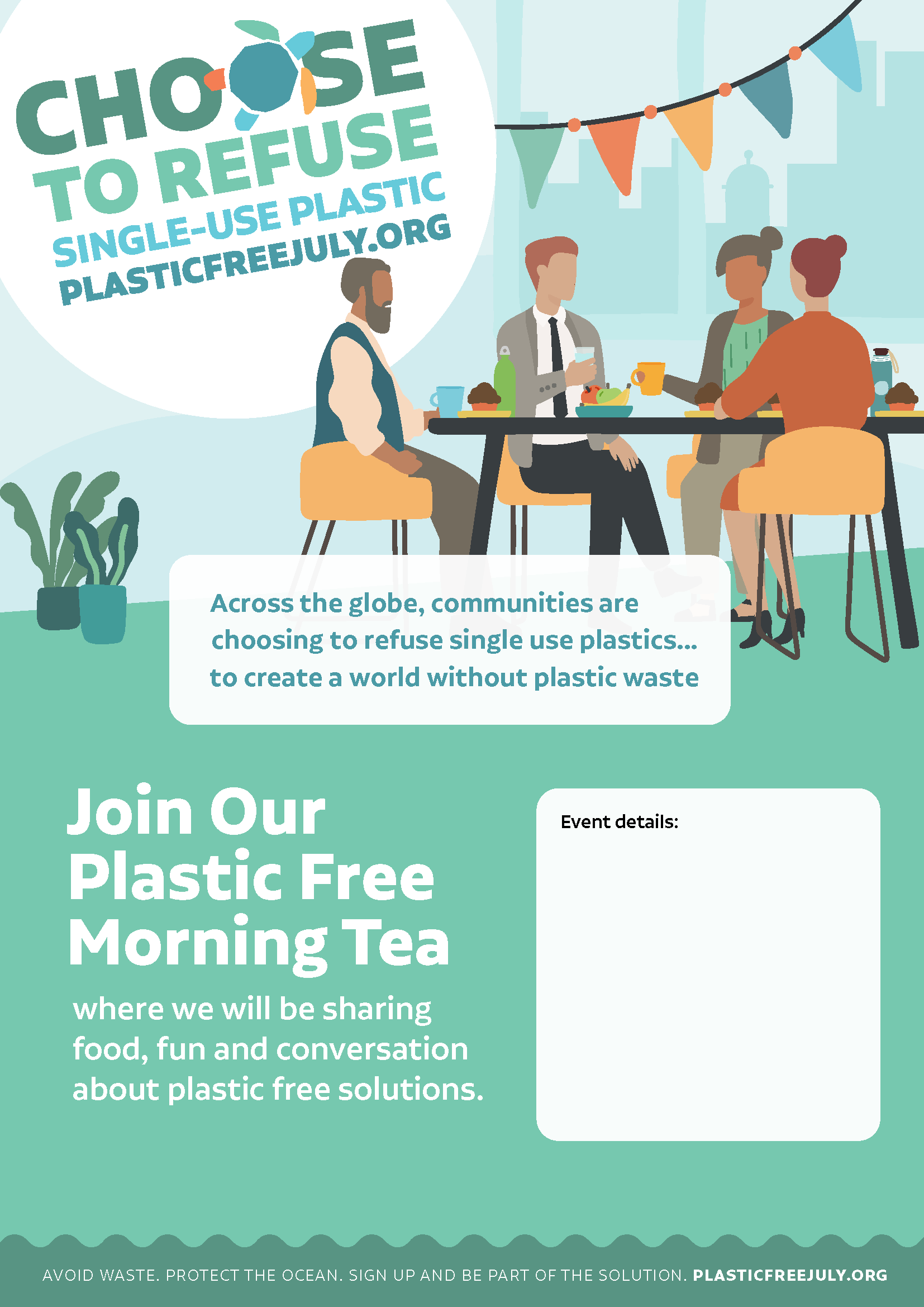 About Plastic Free July
Join millions of people reducing their plastic waste.
Plastic Free July® is a global movement that helps millions of people be part of the solution to plastic pollution – so we can have cleaner streets, oceans, and beautiful communities. Will you be part of Plastic Free July by choosing to refuse single-use plastics?
Learn more here!