Reuse & Recycling Station
13 February 2023 8:00am
–
24 February 2023 5:00pm
Swing by the Kingham Room Foyer, 21C (next to the Red Room) and check out the Reuse & Recycling Station! With TEN separate recycling streams, the station is free to use for all staff and students! Items that can be recycled include:
small -E-waste
soft plastic
mobile phones
household batteries
printer ink cartridges
oral care products
eye glasses
stationary items
DVD's & CD's
Paper
Learn more here.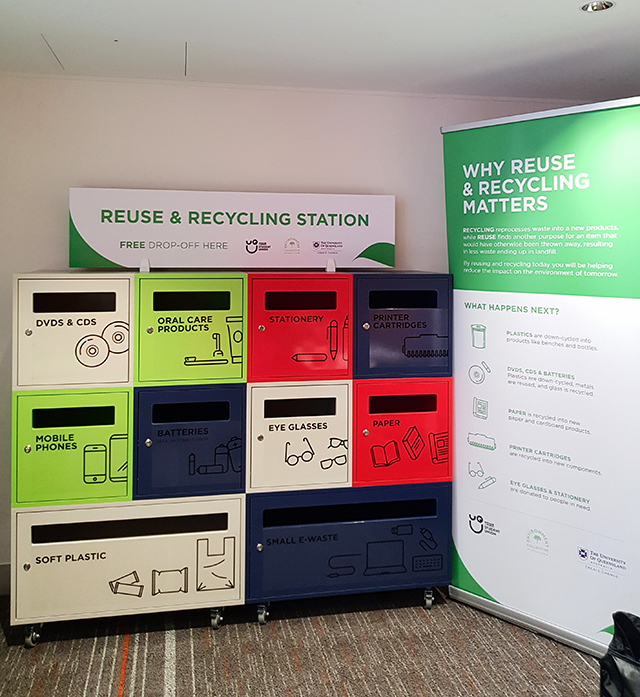 About Sustainability in Welcome Week
From providing water refill stations all around campus, to hosting fun & interactive sustainability events through our Green Ambassador Program (GAP), UQ Sustainability is all about promoting and celebrating sustainability on and off campus.
We have a number of sustainability themed events as part of this semester's Orientation Week & Connect Week. Make sure you register and don't miss out!
Keep up to date with everything to do with sustainability...
Venue
Room:
Kingham Room Foyer, 21C (next to the Red Room)