The Recycle Right pop-up is an interactive opportunity to learn about recycling at UQ.  Come and try our new prize wheel, which displays common items of waste on campus. Spin the wheel and tell us which bin you think the item belongs in to win a prize!
This process creates the space to have a conversation, and answer any questions about recycling and waste, helping to you build your confidence, and reduce contamination across waste streams.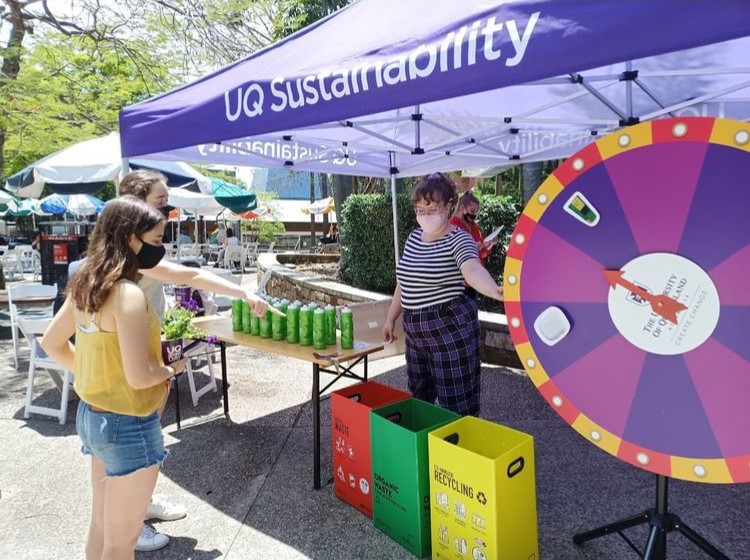 About Sustainability in Welcome Week
From providing water refill stations all around campus, to hosting fun & interactive sustainability events through our Green Ambassador Program (GAP), UQ Sustainability is all about promoting and celebrating sustainability on and off campus.
We have a number of sustainability themed events as part of this semester's Orientation Week & Connect Week. Make sure you register and don't miss out!
Keep up to date with everything to do with sustainability...