Got an idea for a sustainability initiative on campus?
Eager to improve UQ's environmental performance, education, outreach or community involvement?
Need a grant to get started?
UQ's Student Green Fund aids in the success of student-led initiatives every year, providing funds for projects that improve UQ's sustainability performance. Applications for the Green Fund are open throughout July, August and September.
Find out more about UQ Green Fund and how to apply here!
Hosted by: UQ Green Programs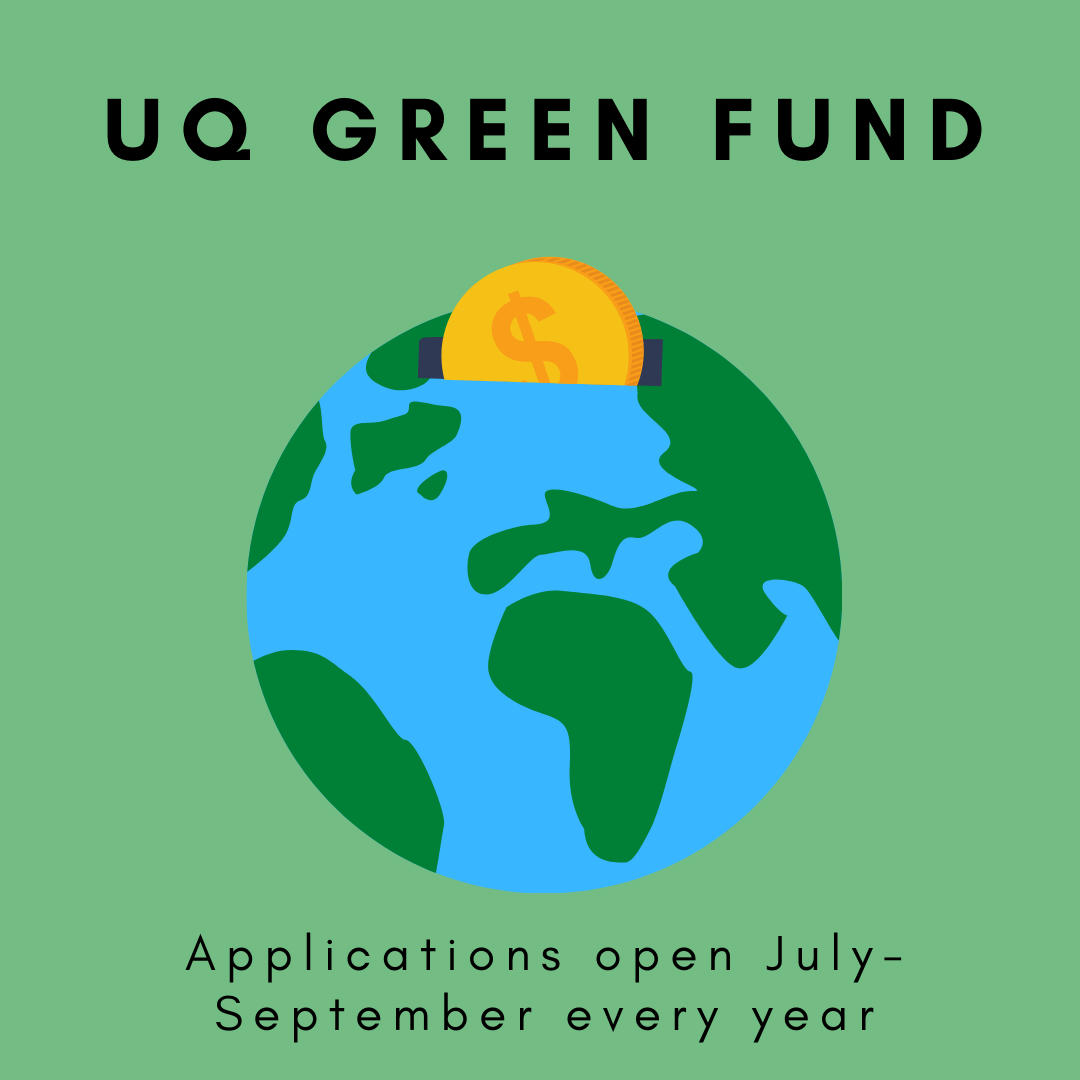 About UQ Sustainability Week 2021
Sustainability Week is an opportunity for the UQ community to celebrate and promote sustainability across UQ's campuses and sites. From August 16-20, a range of activities and events are hosted across all areas of the University, including markets, workshops, crafts and DIY, film screenings, specialist presentations, tree plantings, bird watching and garden tours, solar tours, forums and panel discussions, competitions and challenges to inspire sustainable behaviours.
Join us for the fun, check out the full program! Stay up to date by liking UQ Sustainability on Facebook or following us on Instagram. 
Important update: Based on the recent Covid restrictions, this year's Sustainability Week will be entirely online. Those events that cannot be transitioned to an online format will be postponed. Keep an eye on our social media channels, and our website for updates! (last updated Wednesday 25 August).