Winter vibes mean lazy days and nights at home, curling up on the couch with a movie or a book, indulging in richer or heavier foods, and generally winding back our social summer lives. But as the temperature drops, it can be hard to keep up good sustainable habits.
We asked four UQ experts to share their sustainable living tips, from energy efficiency to eating in season, environmentally friendly backyard fires to sustainable buying and consumption.
What's in this story?
Energy efficiency at home
Energy has been a hot topic so far this winter and prices are on the rise. Driven by the dual motivators of cost and sustainability, what are some top tips to keep your bill down while staying warm? UQ's Associate Professor Simon Smart, from the School of Chemical Engineering, says the two biggest energy users in the home during winter are space heating and hot water.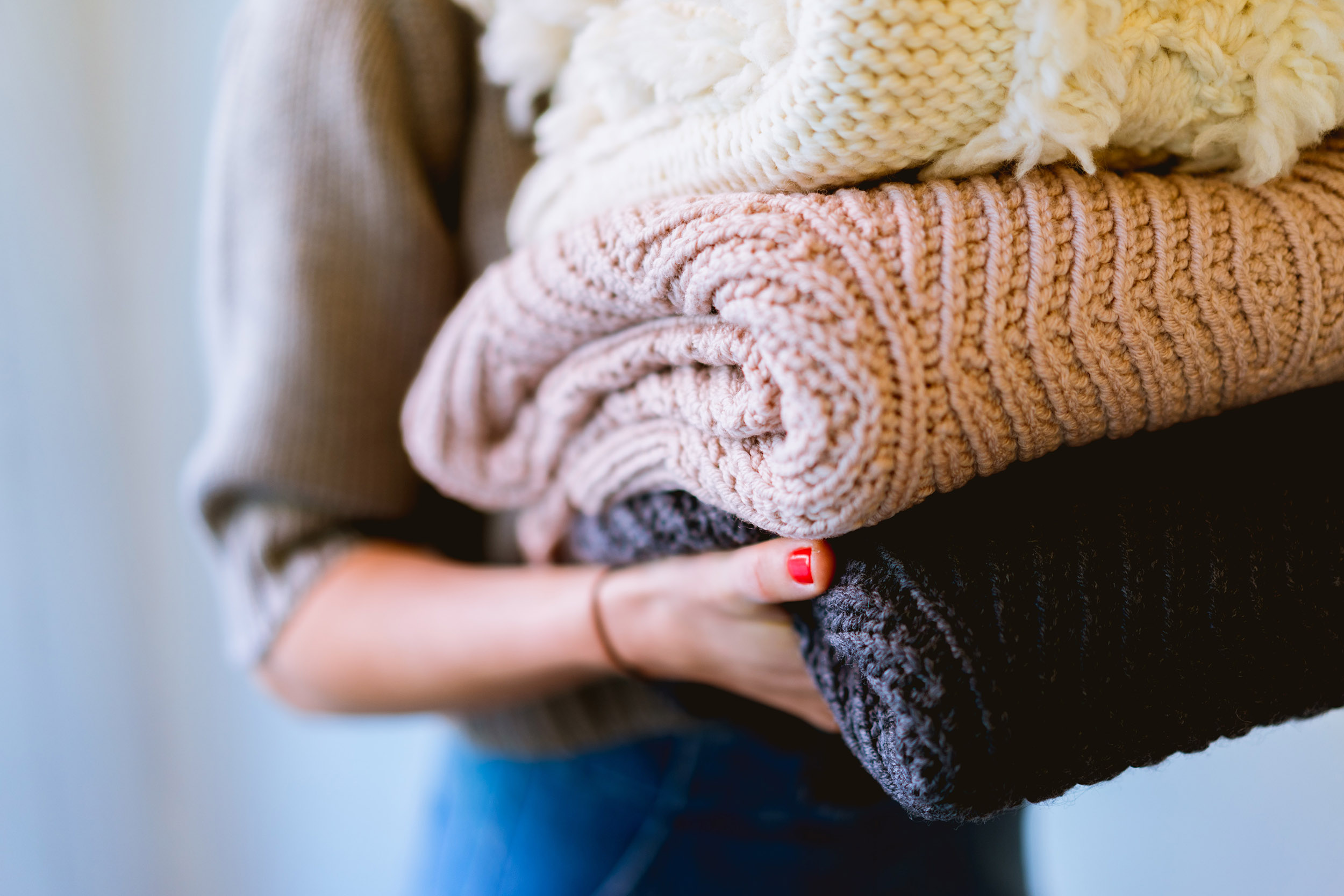 "Reverse cycle air conditioners are just about the best option for heating your home. They are much more efficient than radiant heaters and have the added advantage of being a great way to cool your house during our sweltering summers.
"But another part of the problem is that houses in Brisbane aren't really built for the cold. So, if you're in a position to invest, one of the best things you can do is make sure your house has good roof insulation. Double-glazed windows are another great option for keeping heat in.
"Without spending, however, you can also do things like check for drafts and close up your house as much as possible at night. It's much more efficient to keep a room warm than it is to heat it up, so try closing your windows and doors as soon as the sun goes down. Lock in the heat that's been generated.
"The same principle applies to using your heater. Put it on a little earlier than you usually might. Then you're not wasting energy heating your home back up, you're just maintaining a temperature."
When it comes to water, consider the energy required to heat it up, as well as sustainable use of the actual resource itself. And it's not just showers, Simon says.
"Your major appliances like dishwashers and washing machines will be using hot water too. With your dishwasher, consider a shorter cycle or an eco-cycle. Plus, do you need to run it every day, or can you stretch to every second? With your laundry, I recommend doing a cold-water wash. 
"For homeowners, another big-ticket item is to consider upgrading to a more efficient hot water system. This can save money and energy over the long term."
What about switching off all your lights every time you leave the house or leave a room?
"Lights aren't the biggest user of energy in your home, especially if you've installed LEDs, which many people have by now. However, you always want to be saving energy rather than wasting it, so it's generally a good habit to get into," Simon says.
Looking to energy reduction and efficiency on a larger scale, Simon is currently involved in a comprehensive project to explore pathways for Australia to achieve a net zero economy by 2050. 
"We're analysing not just the big industry changes that need to happen, but also more granular elements around household impacts, changes for small businesses and so on. We really want to consider all the end users, so that we can make the transition as easy as possible for them," he says.
A collaboration between UQ, the University of Melbourne, Princeton University and management consultancy Nous Group, the project is due to release its initial results later this year.
Where to find more info?

Sustainable buying and consumption
Another effective way to keep warm is to wear a jumper, Simon reminds us. Especially in Brisbane, where the climate remains mild most of the time. But where to buy sustainable winter clothes?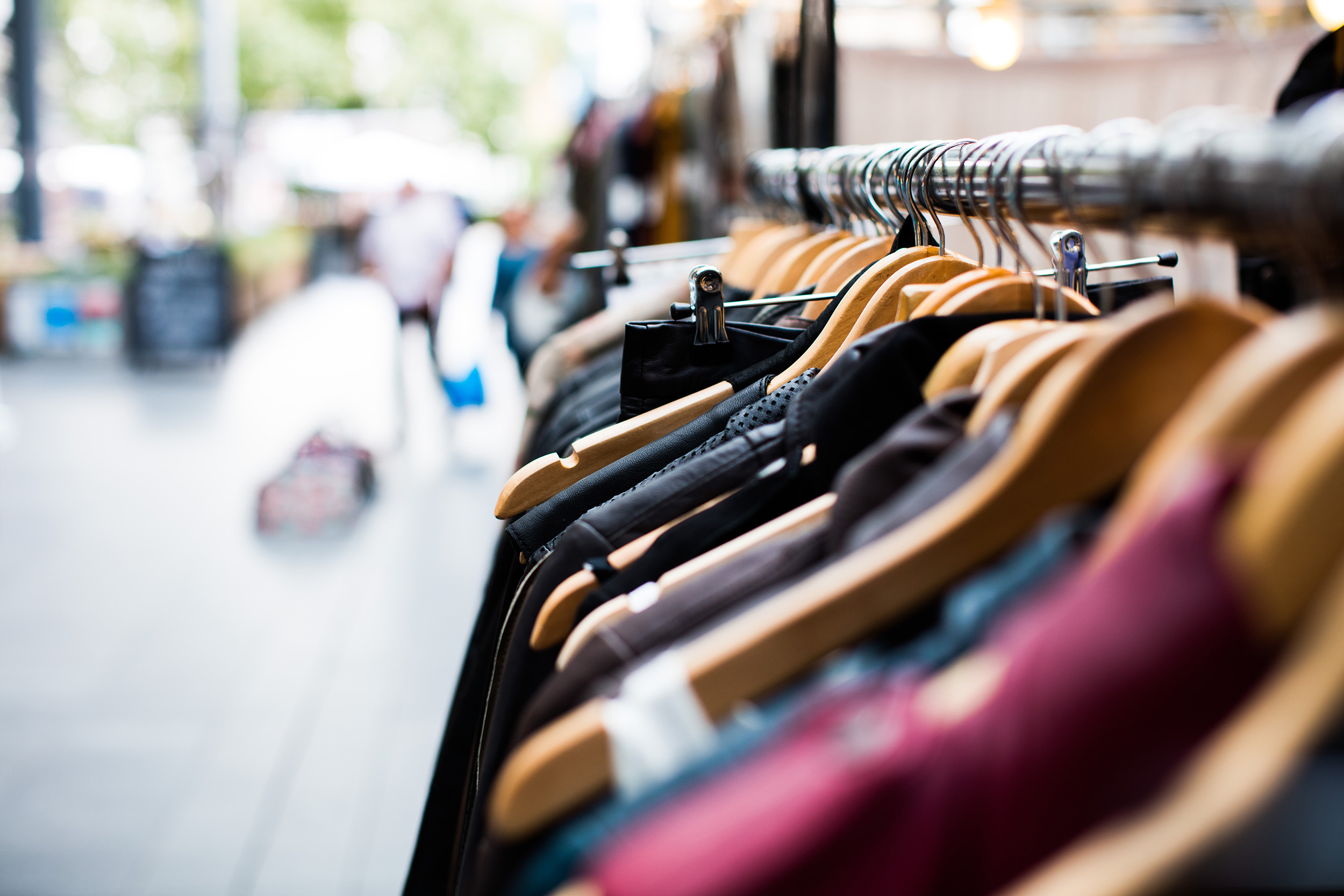 UQ's Dr Anthony Halog, a lecturer at the School of Earth and Environmental Sciences, focuses his work on zero waste and circular economic principles. He encourages winter shoppers to engage in mindful, sustainable consumption.
"The key message I would say is that we have to be environmentally conscious and aware of the impact our personal consumption patterns have," he says.
"We know that marketing in the last 20 to 30 years has refined its use of personalised strategies. And social media and Instagram influencer marketing has really accelerated that trend. It leads to impulse buying that isn't very mindful.
"But remember that for every new product we purchase, there is resource consumption in the supply chain – energy, water and raw materials. And at every stage, there are also greenhouse gas emissions and other environmental impacts.
"Your purchase translates to a production demand. So, the more buyer demand for new winter clothing, the more they manufacture. It can be tempting to just grab the cheapest and easiest thing, and feel like your one decision won't make a difference, but everyone is part of the supply chain.
"My wife and I go to the charity shop, instead, if we need new or warmer winter clothes. You can often find a terrific range and some excellent quality bargains."
Another area of consumption where Anthony has focused his research for more than a decade is sustainable fuel production. Because fuel is so integral to supply chains across most industries, the development of a stronger biofuel industry really is key to supporting global net zero aspirations, Anthony says.
"Of course, this applies regardless of season, but it's great to be talking about the issue during winter when our energy use and our fuel consumption typically go up."
Anthony says he was pleased to see Qantas and Airbus recently announced an investment of more than US$200m in sustainable aviation fuel development in Australia, prioritising an issue he says is essential to our national net zero goals. Anthony is currently recruiting an Honours student to assist him in developing a decision support tool for optimal biorefineries and bioeconomy towards a net zero Australia.
Where to find more info?

A backyard blaze
Lighting a fire in the backyard can be another favourite winter activity. When managed safely and considerately, it is permitted by most local councils, but check your local site for rules.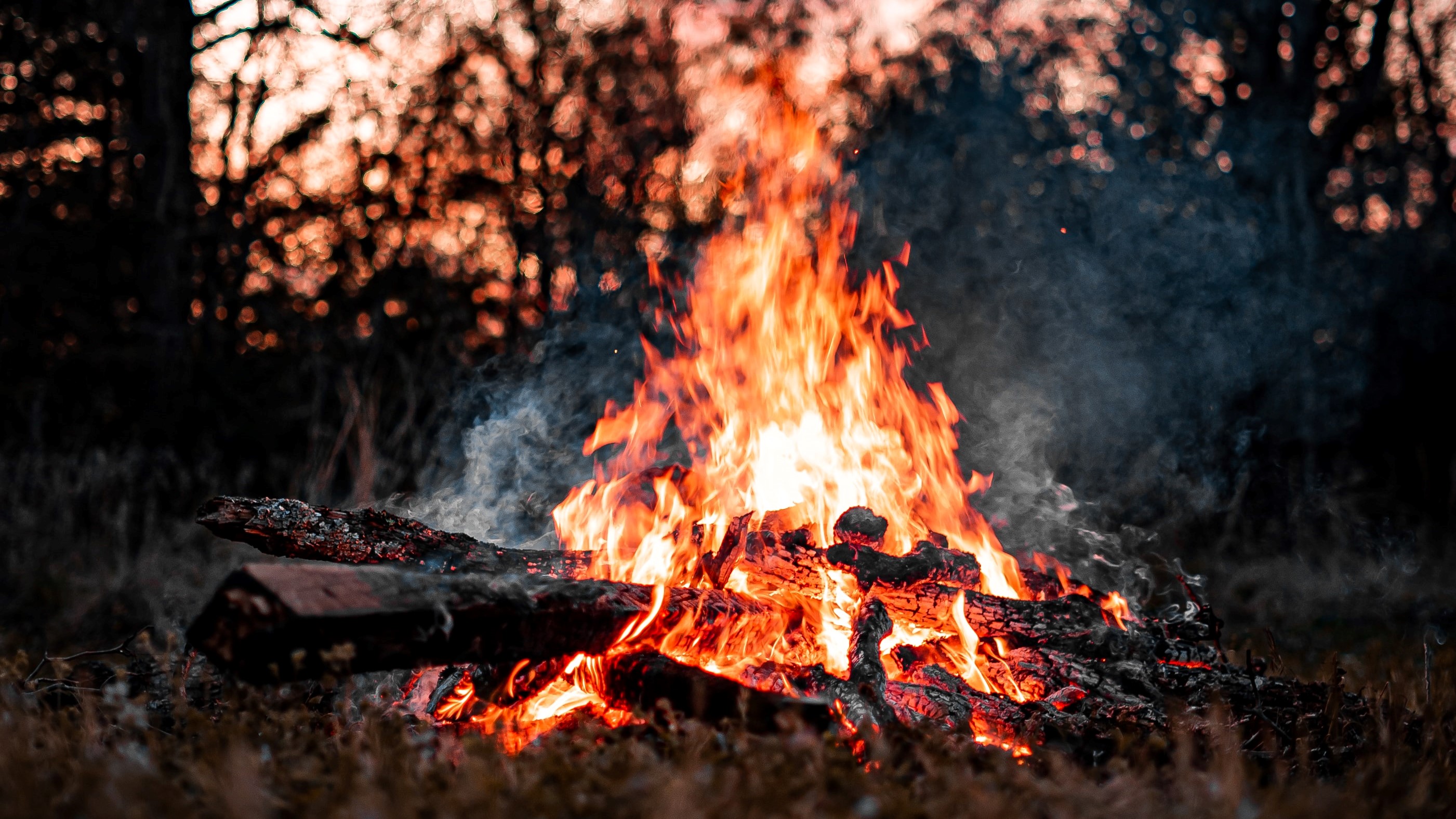 UQ's Professor Patrick Moss, Head of the School of Earth and Environmental Sciences, says fire is an integral part of being human and has been a key part of our evolution as a species.
"If you're sitting down around a fire with a group of people, it's very communal. That experience touches not just on environmental sustainability, but cultural sustainability too," Patrick says.
"Fire was crucial to enabling our ancestors to move to colder climates and that echoes still in how we gravitate to fire and flame during winter today."
A relatively clean-burning fuel like good quality plantation firewood is likely to be the best option for minimising air quality impacts, he says.
"Pay attention to the conditions of the day, too. It's not just wind that can be problematic. Sometimes in Brisbane, we get those beautiful, still winter days, with clear skies, and that can actually make it easier for smoke to be trapped in the atmosphere and become a pollutant," he explains.
In terms of understanding the environmental impacts of fire more broadly, Patrick says Australia is just starting to talk widely about how much can be learned from indigenous fire management. Through his research at both Fraser Island and in the Gulf of Carpentaria, Patrick has quantified the changes to vegetation and landscape that occur when traditional fire management practices are abandoned (and, in the case of the Gulf, later re-established). 
"There are many different methods of indigenous fire management, but the broad idea is usually to increase biodiversity (creating and maintaining different habitats), reduce fuel loads and reduce the impact of largescale fires. 
"The approach of burning smaller patches of vegetation, more regularly (often referred to as 'patch mosaic burn'), may improve human health outcomes too. This is because it could limit the large 'burning off' fires we often experience towards the end of winter, where large tracts of trees are all burned back simultaneously, creating an intensive few days of air pollution." 
Where to find more info?

Eating in season – wintry veg 
While you've got your fire going, you might like to also use it to cook a few potatoes or other winter treats, Patrick suggests. UQ's Dr Stephen Harper, Principal Research Fellow at the School of Agriculture and Food Sciences, lists off a number of locally grown vegetables that you can eat in season.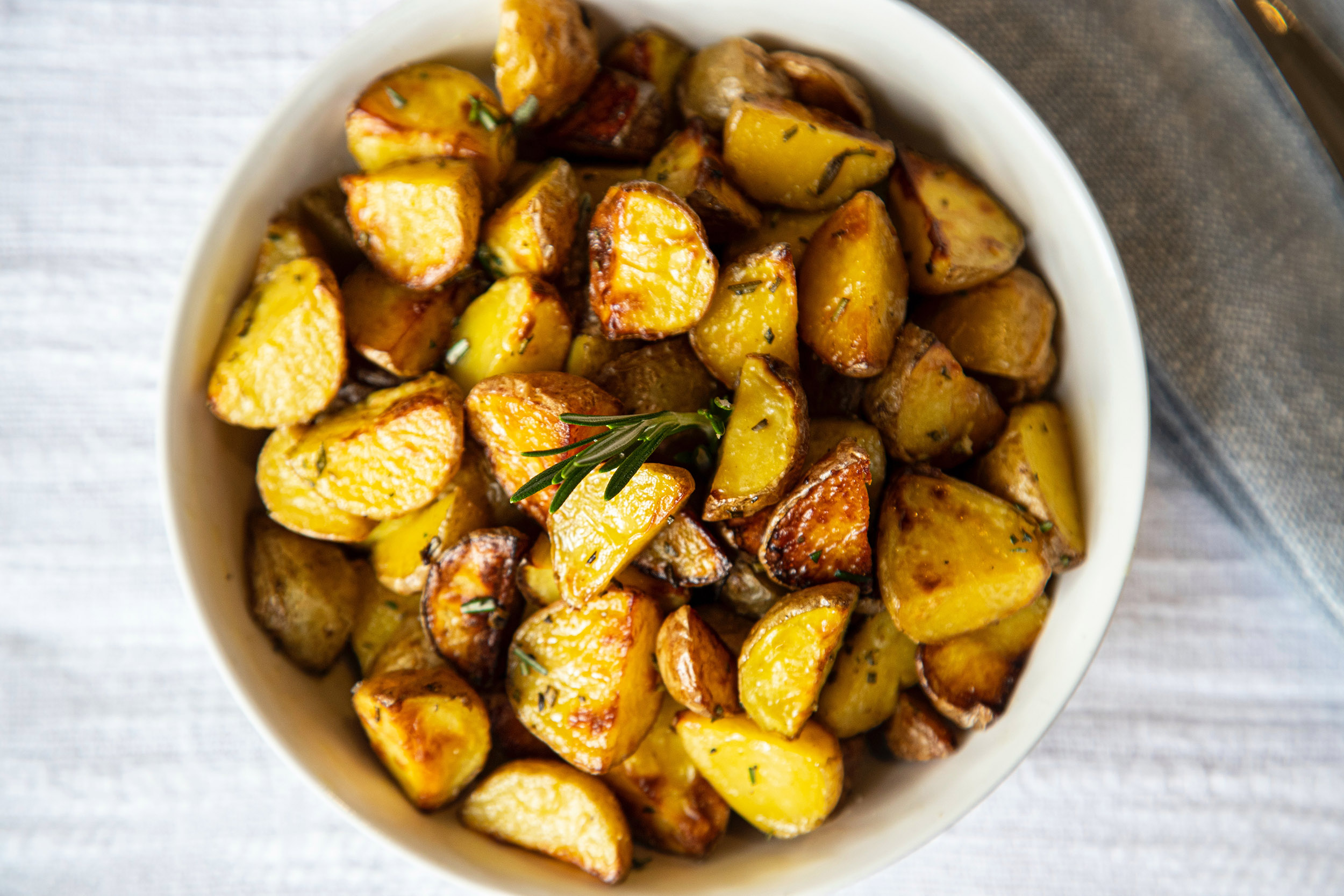 "Cabbage, cauliflower, broccoli, wombok, lettuce, onions, spring onions, garlic, potato, carrot and celery are all grown right down the road in the Lockyer Valley, and in a normal year would all be plentiful right now," Stephen says.
"The Lockyer Valley is an incredible food bowl, and it supplies a significant portion of Australia's winter vegetables. Of course, we're seeing raised prices and lack of availability, and that's precisely because this local region has been so impacted by weather events."
If you're interested in seasonal eating and supporting local producers, it's worth understanding how production works behind-the-scenes, Stephen suggests.
"Planting for all of our temperate winter veg normally occurs from mid- to late-February, with the first harvest happening in May and the last in November," he says. 
"Most crops are planted sequentially to ensure an ongoing supply throughout the season, meaning producers will plant twice a week, every week, from February through to July. So when you get the huge amount of rain we did, in both January and May, it really interrupts the program.
"Normally this area of South-East Queensland gets something like just 100mm of rain throughout the entire three months from July to September. The combination of the Lockyer Valley's latitude and climate means winter production conditions are similar to European countries where many of these crops were traditionally cultivated. It usually means this time of year provides the perfect conditions for growing these veggies."
The good news is that the past few drier weeks have allowed farmers to resume planting and Stephen is hopeful that pressures will soon start to ease in the supply chain.
He also notes that other 'seasonal veg' are coming into South-East Queensland from farms further north, such as tomatoes, capsicums, eggplants, sweet corns and green beans.
"We're very lucky in Australia that we can pretty much grow all of our vegetables, all year round. But the reality is you do have to shift from one region to the next. 
"If you want to reduce food miles in your own diet, look for recipes that focus mostly on the locally grown items, and then occasionally supplement for variety. In normal conditions, the local seasonal veggie mix at the moment lends itself to stews, casseroles, Bolognese, lasagne and so on. But also, you've got cabbage as a coleslaw base and cauli or potatoes for soups and so on.
"The good thing is you can still be supporting Queensland producers and enjoying really fresh, excellent quality produce."
One of Stephen's key research areas is looking into extending the season for some of our locally grown produce – in particular, garlic, which is one of the few vegetables in Australia that you'll often see coming in from overseas. 
"Our big retail chains would love to buy more local garlic, because the quality is usually excellent. But we just don't have the volume and the South-East Queensland season is quite short.
"Through our research, we have imported around 30 different garlic varieties from Asia, and we are trying to identify varieties that might flourish here, which we can potentially plant a little earlier and extend the local season."
Where to find more info?