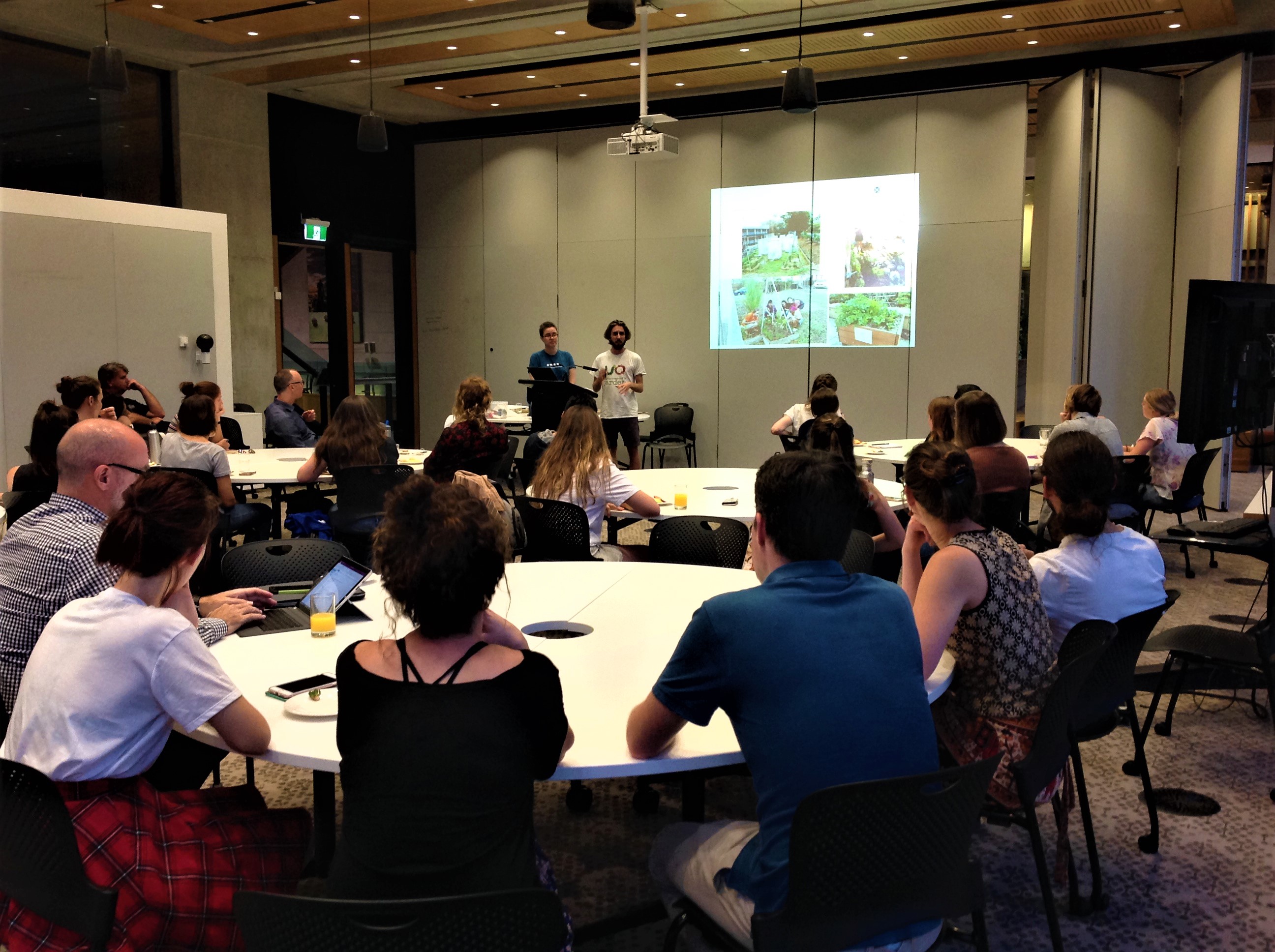 The seeds have been planted to create a thriving new community garden at UQ's St Lucia campus.
Earlier this year, a community garden workshop was held at the Global Change Institute to help shape the project's vision and objectives. Forty people attended, including staff, students, community members and the architect who's been engaged to turn everyone's ideas into a flourishing green reality.
After participants were introduced to the community garden project, they discussed the successes and difficulties of UQ's existing community gardens at Long Pocket and Gatton.
The participants then split into groups to brainstorm what values they thought the new community garden should embody across the key areas of education, recreation, healing, social benefits, production and environment.
The Sustainability team has now shared the results with the project's architect and landscape architect. The next step is the design process, which will take place in consultation with the community garden workshop participants.
Thanks to everyone who took part in the workshop. Watch this space for updates on the project!