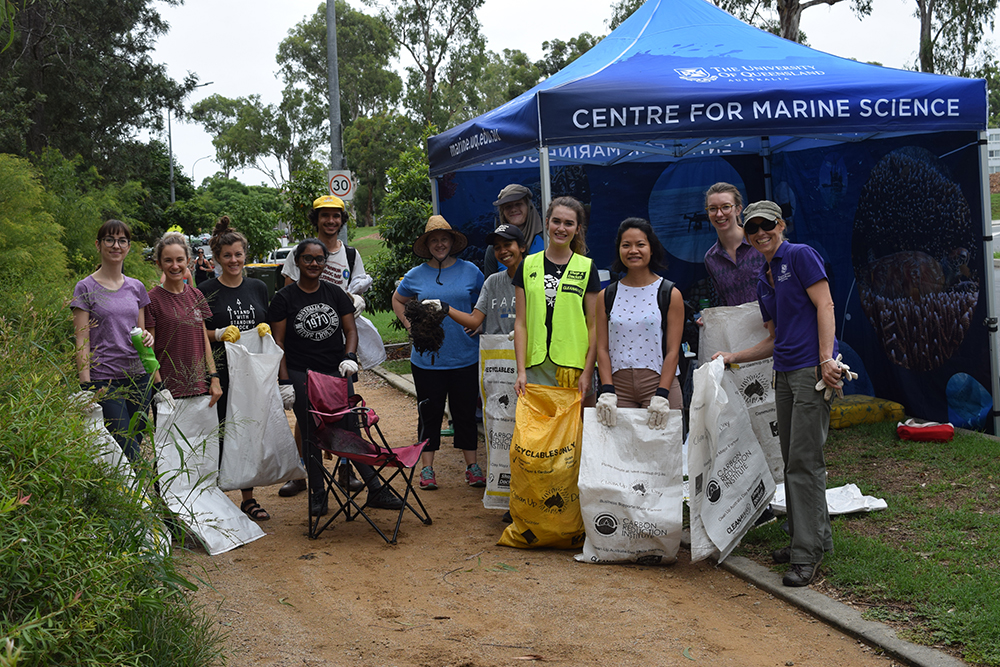 On Tuesday 27 February, 60 enthusiastic volunteers donned hats and gloves to tidy up the St Lucia riverbank for Clean Up Australia Day.
Although heavy rain the day before caused the river to rise, volunteers were still able to clear more than 20 wheelie bins' worth of rubbish, plus gather larger items (including milk crates and lounge cushions) for grounds staff to come and collect.
A huge thanks to everyone who took part and helped restore our riverbank, and to those who supported the event—especially UQ's Centre for Marine Science and Society for Conservation Biology UQ, Brisbane chapter.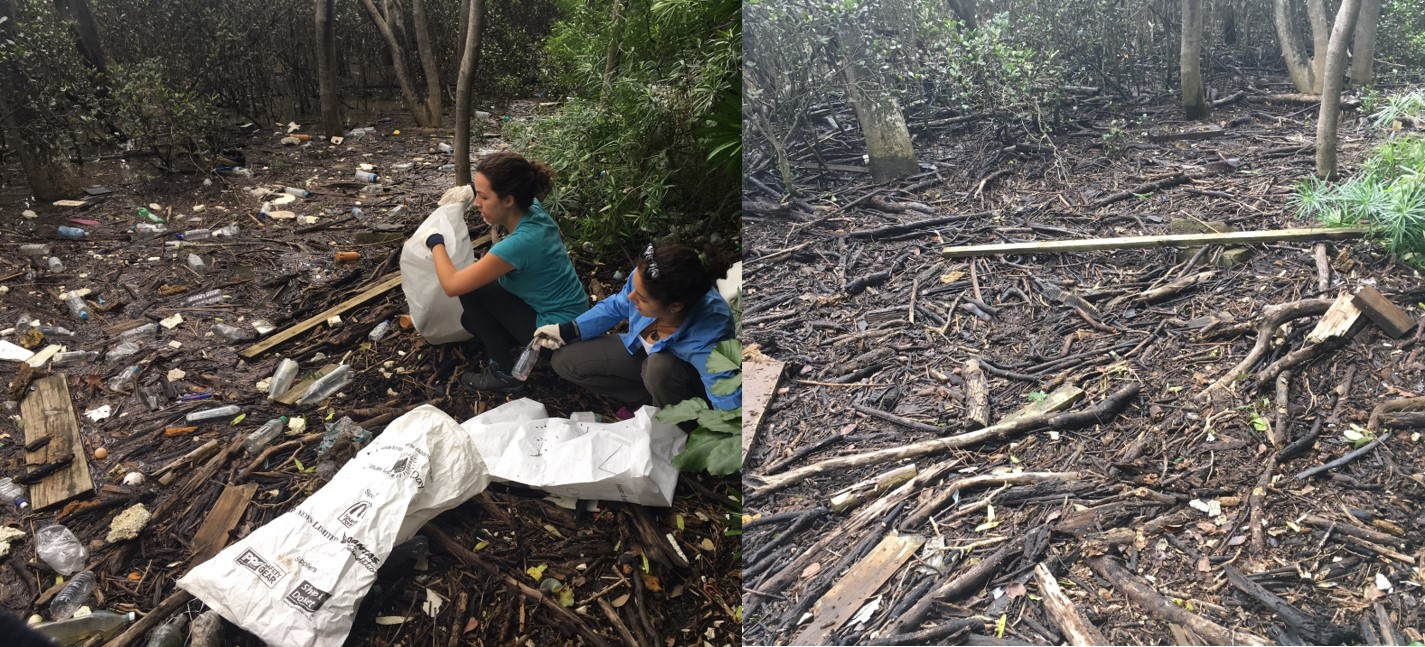 Before and after shots of the St Lucia riverbank