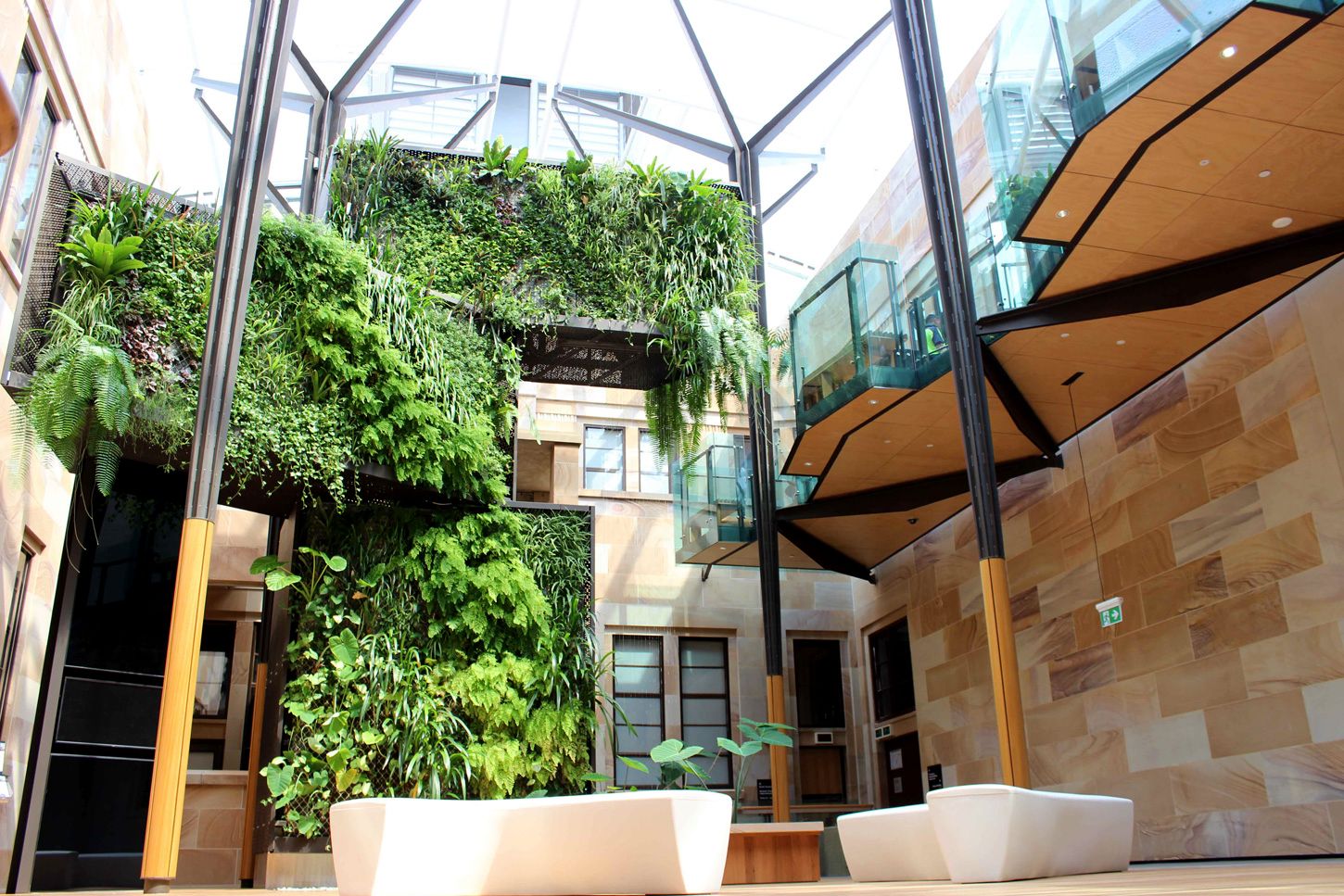 The University of Queensland has been announced as a finalist in five different categories across two major sustainability awards schemes: the Australasian Campuses Towards Sustainability (ACTS) Green Gown Awards and the Lord Mayor's Business Awards.
Four of the University's sustainability initiatives made the cut in the 2016 Green Gown Awards, Australasia's first and only awards scheme dedicated to sustainability excellence in the tertiary sector. The Global Change Institute has been shortlisted in the Built Environment category, the electric vehicle fast chargers in the Facilities & Services category, the solar program in the Carbon Reduction category and the Riverbank Restoration project in the Community Engagement category.
UQ's extensive energy reduction program, which has decreased energy usage per square metre by 7% over the last two years, has been named as a finalist in the Energex Award for Sustainability in Business category of the 2016 Lord Mayor's Business Awards. Now in their eleventh year, the awards recognise Brisbane businesses and entrepreneurs that have made an exceptional contribution to the city's economic growth.
UQ's innovative efforts to implement sustainable practices across a range of key areas—including energy, biodiversity, transport and built environment—are not only helping to reduce the University's emissions, but also supporting the global push to shape a more sustainable future.  
The ACTS Green Gown Awards winners will be announced at a special ceremony on 3 November, and the Lord Mayor's Business Awards will be revealed at a gala dinner on 28 October.