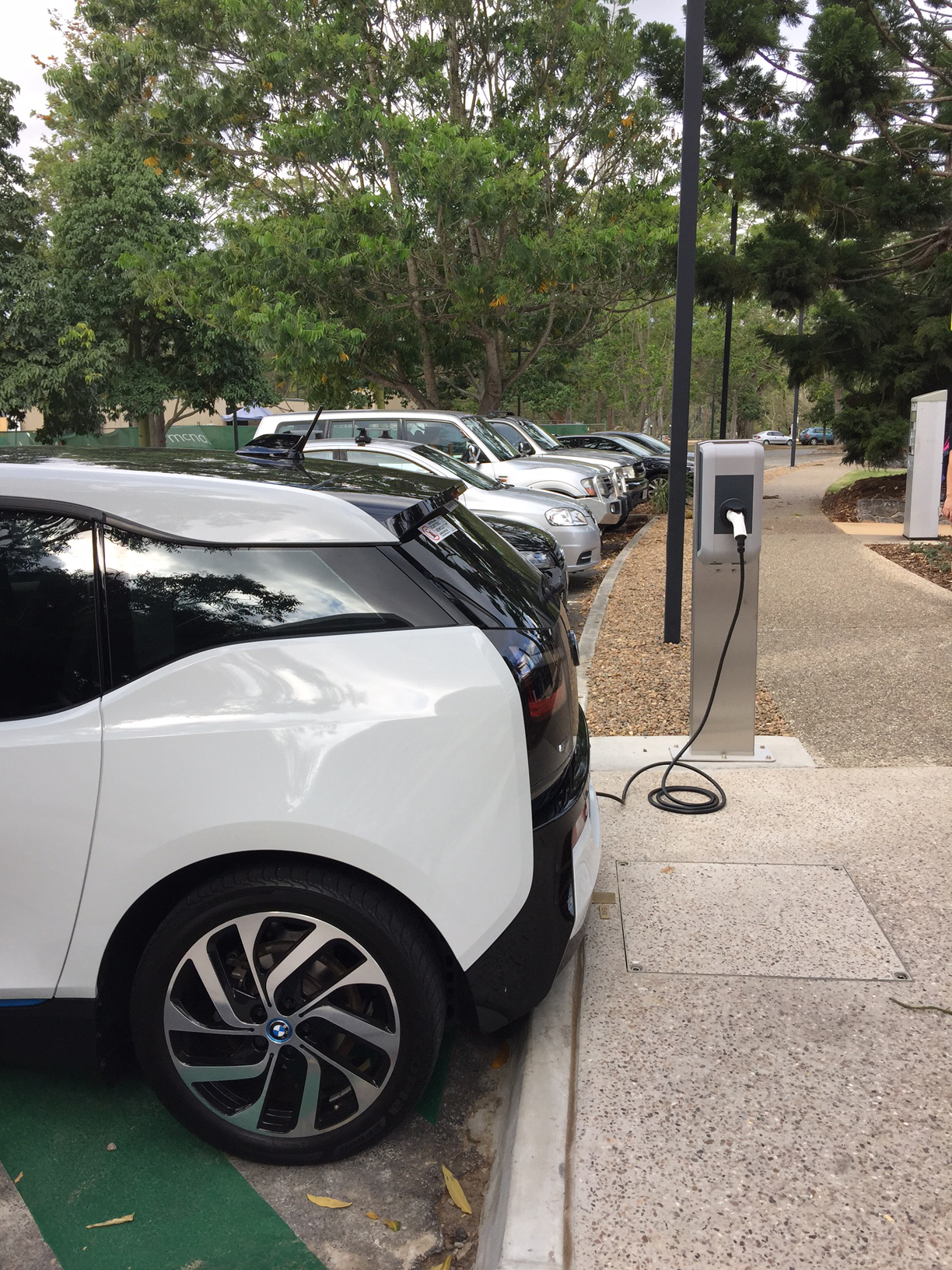 UQ's new state-of-the-art sports precinct, which opened on 22 September, offers far more than world-class sporting facilities: the carpark beneath the two flood-proof, multi-use synthetic playing fields now features two solar-powered electric vehicle charging sockets.
The KeContact P20 Type 2 fast-charging unit, designed by international electronics firm KEBA, charges at up to 22 kW and is 10 times faster than a standard socket. Located beside two dedicated parking bays, the Type 2 model is easy to use, with one socket on either side into which users can insert a charging cable, and is suitable for all electric vehicle models.
Earlier this year, UQ launched the first solar-power fast-charging infrastructure in the state: two Veefil chargers, built by Tritium, and two Tesla chargers were installed at the St Lucia and Gatton campuses in April. Free to use for students, staff and the general public, the chargers have proved popular, with initial figures indicating that they delivered over 9,000 km worth of charge during their first three months alone.
UQ continues to drive the push for more widespread uptake of sustainable travel options. As well as the KEBA charging sockets, the new sports precinct carpark features 350 bike racks and 100 lockers.
For more information about UQ's fast-charging stations, visit the Electric Vehicle Fast Charge Stations page on the Sustainability website.