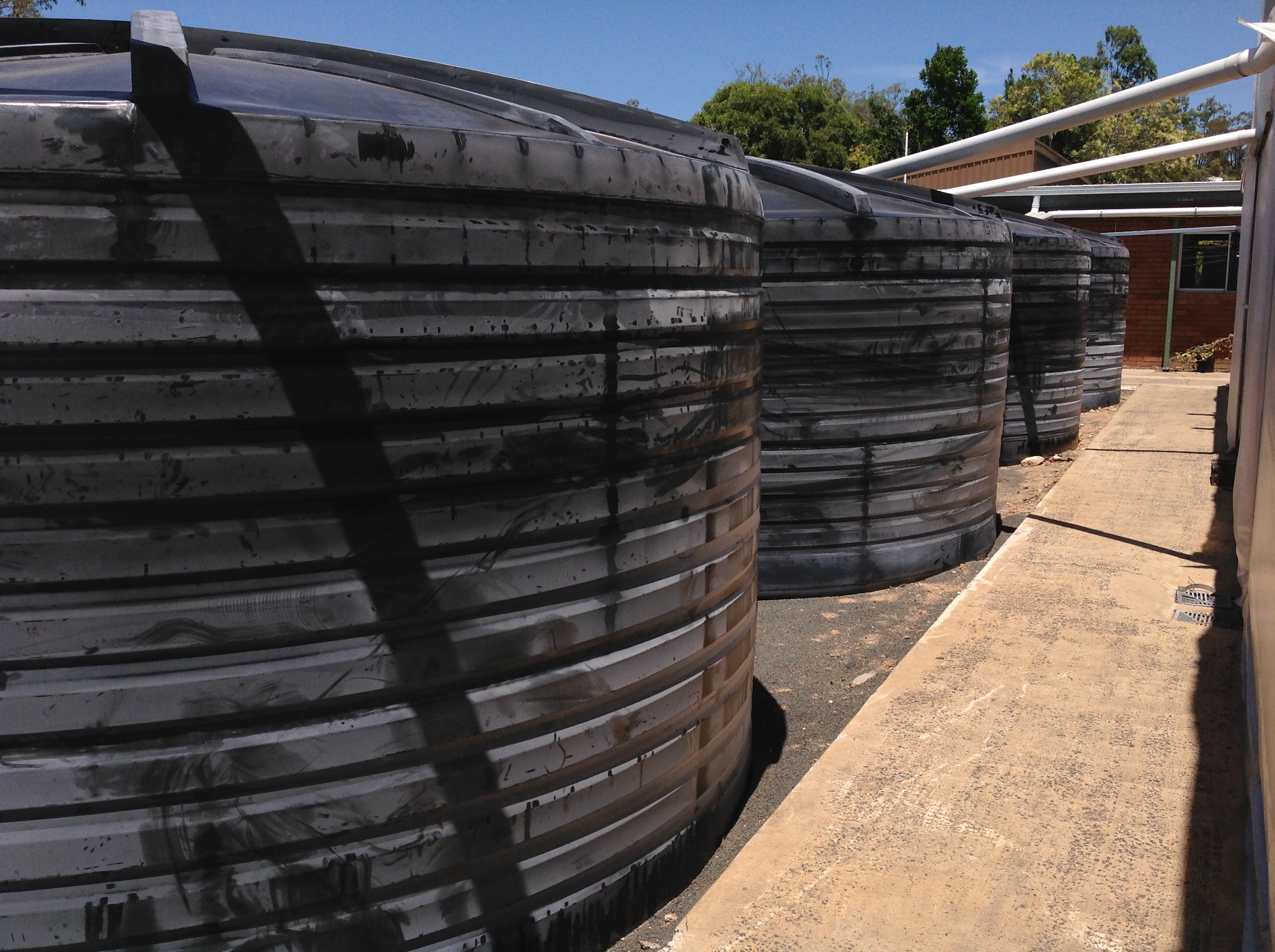 UQ's Gatton campus is now home to four impressive new rainwater tanks, each with a capacity of 22,000 litres. The University's School of Agriculture and Food Sciences organised to replace Gatton's old, unserviceable concrete tanks and supplied a new pressure pump for the new ones.
Water from the tanks is being used for the plants at Gatton's Plant Nursery Unit, which facilitates container-grown plant teaching and research, horticulture and urban horticulture teaching and research, plant nursery skills training, potted plant research and development, engagement activities and community service.
Water tanks are a fantastic way to make use of a vital natural resource and can help reduce water consumption, stormwater runoff and contaminants in our waterways.