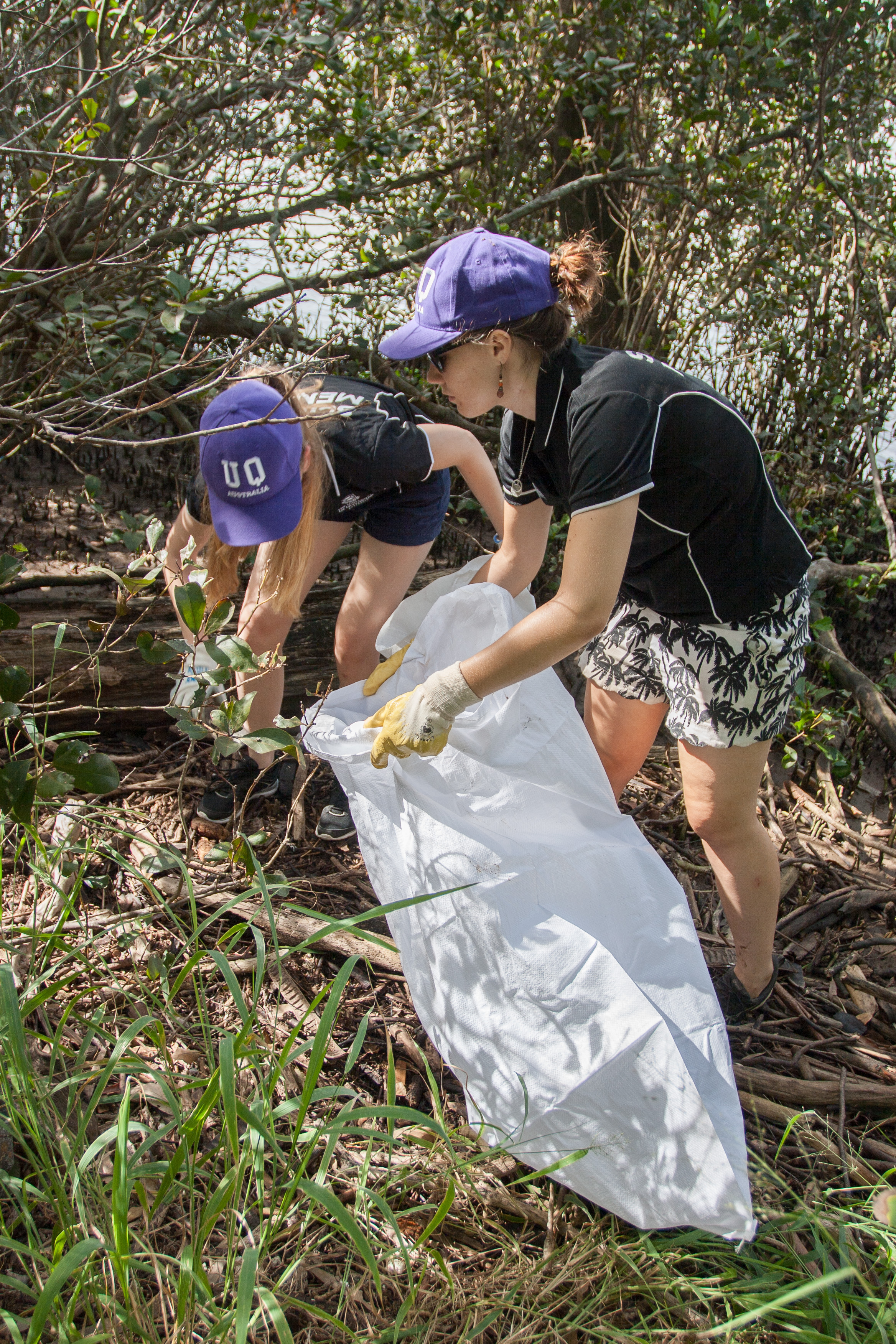 On the 28th February over 70 volunteers took  part in Clean Up Australia Day, on the St Lucia Campus and at Long Pocket. 48 bags full of rubbish were collected from within the mangroves down along the Brisbane River. Some larger item were also removed, including shopping trolleys, street signs, a bike, buckets and a mattress.
Volunteers also planted over 850 native trees along the riverside at the St Lucia Campus. The plants will provide important habitat for native wildlife and enhance biodiversity on campus. Species have been selected to increase the diversity of habitats in the restored areas and will complement the existing canopy trees that grow along the Brisbane River on campus.
A big thank-you to all the students and staff that volunteered their time to pick up rubbish and plant trees. Special thanks also to UQ's Centre of Marine Science and the School of Psychology for assisting in organising the event, and the grounds staff for preparing the site.