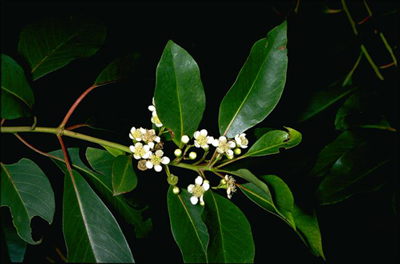 The Swamp Box is a large tree with red-brown papery bark that grows up to 25 metres tall. It thrives in highly saturated soils in sclerophyll forest, coastal districts, swampy ground or alluvial flats.
The Swamp Box is a great habitat tree for native animals as it develops gnarls and hollows easily. 
Image courtesy of Australian National Botanic Gardens. Photographer: Fagg, M.