Green Labs: Buy one thing green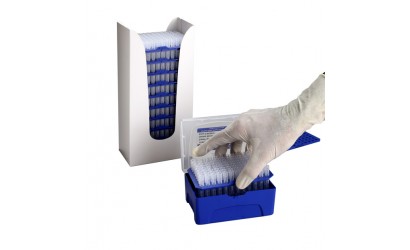 UQ labs are invited to join in on the war on waste by switching to one greener product during Sustainability Week. No matter what products your lab uses, there is always an opportunity to buy something greener. Sustainable procurement is a simple switch that can have a huge impact!

Lab products and consumables
Purchasing reusable ware, like glassware, can reduce waste production. Although some products need to be single use items for the integrity of the project, it is often possible to use reusable items for activities that do not require sterile conditions.
Some suppliers take back products or packaging for recycling, which diverts waste from landfill and can result in a more efficient recycling process. Asking suppliers if they have these processes in place helps to motivate them to introduce recycling collection. Opting for products made from recycled materials helps to reduce the environmental impact of experiments.
Polystyrene foam can be avoided in packaging of lab products, by instead buying centrifuge tubes packaged in bulk, recycled plastic or cardboard racks. Polystyrene foam is difficult to recycle, contributes to environmental problems as marine debris, and is derived from non-renewable petroleum.
Chemicals
Keeping tabs on the chemicals already in the lab can help to reduce needlessly purchasing the same chemicals for different experiments. Pooling surplus reagents will help save wasting funds on duplicate purchases. Check out MIT's Green Chemical Alternatives Purchasing Wizard to see if there is an alternative chemical or process possible to minimise chemical waste and reduce the hazardous waste profile in the lab.
Office stationery
Opting for recycled paper produced domestically reduces the negative effects of transport and may make for more trustworthy monitoring of responsibly managed forestry. Better yet, printing double sided and only when necessary will save plenty of paper, as well as the water, carbon emissions and trees needed to produce it. Pens, markers and other stationery products can be recycled in TerraCycle Zero Waste boxes. 
Re-use and share
UQ labs and staff can loan and give away items through the WARPit portal. Using WARPit prevents unnecessary purchases while helping to avoid throwing away functional items that are no longer needed, saving money and optimising property utilisation.