Green Labs 2018 Showcasing Greener Labs
Nancy Lachner - Australian Centre for Ecogenomics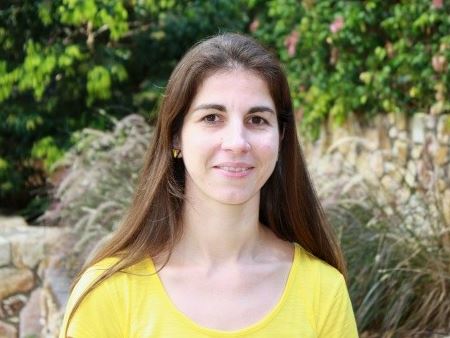 Nancy Lachner has worked in the Australian Centre for Ecogenomics since 2012, and over this time has championed many green initiatives in her lab and office. Paper, cardboard, E-waste, battery and soft plastics are all being recycled through UQ's recycling program. The kitchen has an organic waste collection caddy that colleagues can take home to feed their worm farm or add to their compost.  To increase reuse behaviour and waste awareness, Nancy has also created a poster explaining the several waste streams in her office.
Reducing consumption is the most effective step toward producing less waste and reuse is encouraged wherever possible within Nancy's workplace. Colleagues are encouraged to use BYO cups for their daily coffee run and collect scrap paper that is printed on only one side for reuse. Cardboard boxes, accumulated through stock delivery, are collected for staff members to reuse when moving house and clean pipette tip holders are also saved to give away to kindergartens to use for mixing paints at craft time. Dry ice, cool packs and bubble wrap that are received from shipping of reagents are left in the School's Deliveries Office to be reused by surrounding labs, facilitated by Stores/Deliveries Officer Cameron Rees.
The Centre's lab manager, Margaret Butler, has also opted for a supplier which accepts autoclaved, used pipette tip boxes to be returned for efficient recycling and reuse. Margaret also orders biodegradable and phosphate-free soap for hand and dishwashing and recycled paper for printing.
Nancy enjoys being a member of the Green Labs Program as being aware of her impact on the environment and changing habits to minimise her footprint is important to her not only at home, but also at work. Trying to reduce, reuse and recycle has been an integral part of her life, having become an ingrained habit through her childhood in Germany. She hopes to be able to share her passion with colleagues and friends and raise awareness of the little (or big) everyday things that can be done to promote sustainability. Nancy believes that ensuring sustainability initiatives are convenient is essential for achieving improved outcomes.
Morgan Leigh - Queensland Brain Institute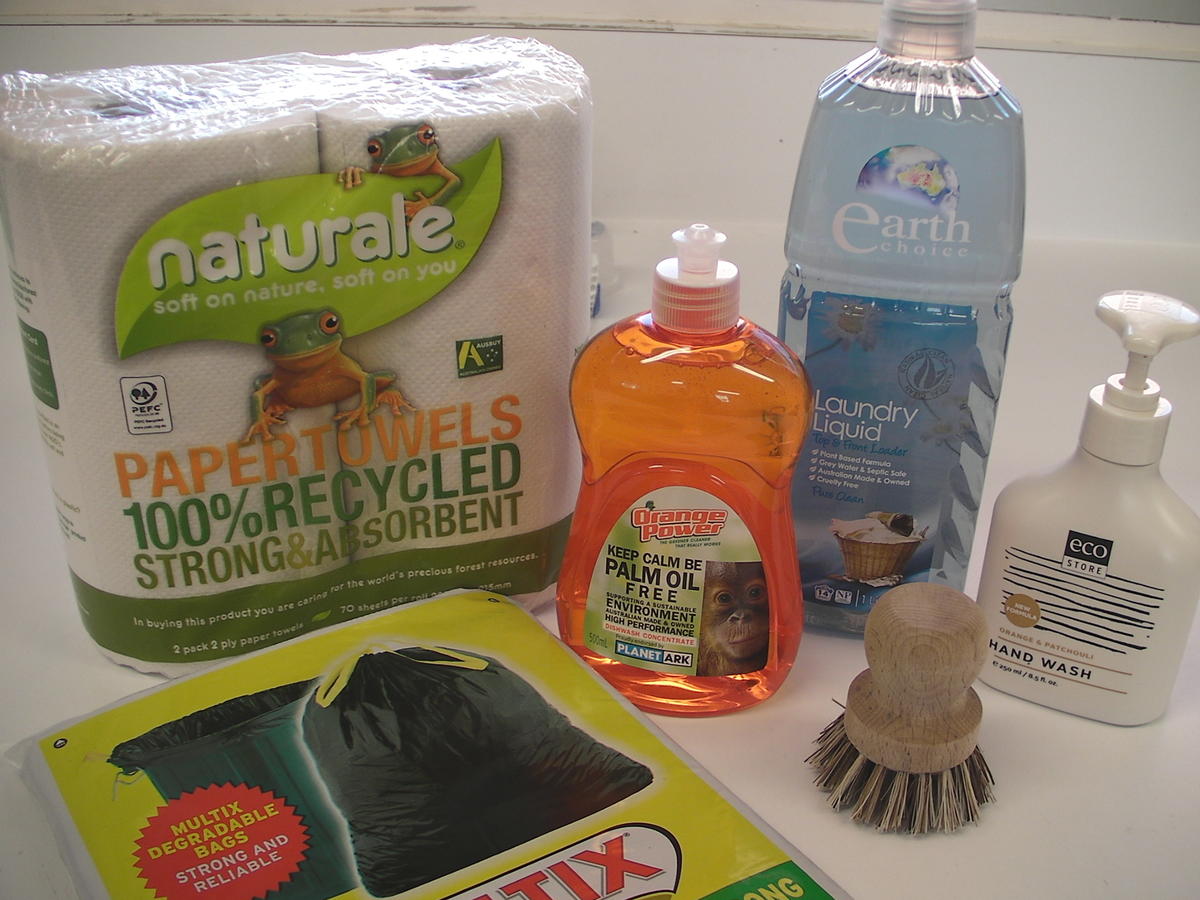 Morgan Leigh is the Green Labs Representative for the Animal House at the Queensland Brain Institute. Morgan joined the Program when her manager, Patricia Hitchcock, asked for a volunteer at a team meeting in 2015.
Morgan credits her success in introducing initiatives to improve sustainability to her team's receptiveness. Soft plastics recycling has taken off in the lab, and spread to the entire QBI building, ensuring that the plastic wrap received in deliveries is recycled.   Researchers at QBI collect cardboard from toilet and paper towel rolls for the Animal House to reuse within the mouse boxes.
The team has begun autoclaving socks that are then reused in the facility, saving 80 disposable booties per week. Every week, the team prevents thirty coffee cups from going to landfill by taking their BYO cups to the coffee shop instead of using disposable ones. Recycling efforts have improved with incremental changes by all team members in the kitchenette, at home and in the lab.
Being involved in the program has helped her to learn new ways to reduce her ecological footprint both at work and at home, and she is now well on the way to zero waste at home after attending a seminar during Sustainability Week. Morgan considers the soft plastic recycling and her team's dedicated use of BYO cups to be her greatest achievements in improving sustainability in the lab. She aims to further educate the team about proper waste disposal streams so that they are more independent in implementing sustainable waste disposal.