Green Labs 2017 Message from the Green Labs Team
Message from the Manager Sustainability Operations and Project Officer Sustainability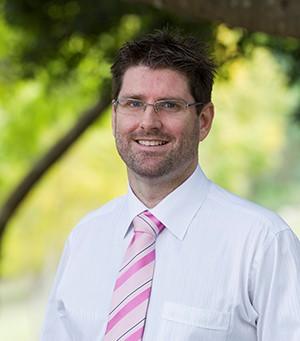 The Green Labs Program has continued to improve sustainability practices across UQ in 2017 through a number of valuable collaborations across the University. Continuing to expand into its fifth year, the program has welcomed six new representatives from three different schools and institutes.
The development of a Green Labs Best Practice Guide has ensured that UQ staff now have access to a comprehensive reference manual detailing sustainable practices within labs. The guide explains best practices in the areas of energy, waste, water, green chemistry and procurement and includes links to additional resources. We look forward to seeing this guide adopted across UQ in 2018. 
In 2017, regular Green Labs newsletters containing information on Green Labs events, sustainable lab practices and funding opportunities have kept representatives motivated and informed. Green Labs representatives and staff with an interest in sustainability were also invited to attend update sessions and off-campus tours to remain up-to-date with current sustainability practices in the University and broader industry. We thank all the specialists from UQ and the wider community who have shared their expertise with enthusiastic representatives during our 2017 events.
We sincerely thank all of our representatives for their contributions and participation this year, and encourage new staff to make their mark on UQ by joining the Green Labs Program. The achievements of individual labs have a significant effect on the University as it strives to achieve increasingly sustainable operations.
Green Programs Assistant
The role of Green Programs Assistant is undertaken by a current UQ student who is responsible for the administration of the Green Labs Program. This opportunity provides valuable work experience in sustainability practices, communication and event management. In July 2017, Ruby Gannon took up the role of Green Programs Assistant when the previous assistant, Claire Sauvage, moved on. Ruby is a first-year Master of Urban and Regional Planning student, with a specific interest in socially and environmentally conscious urban design that incorporates carefully considered social planning and active transport.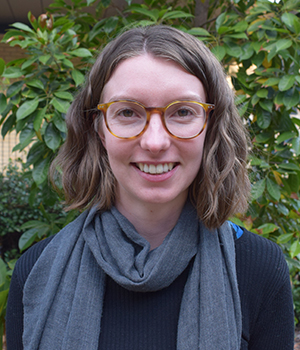 As the Green Programs Assistant, Ruby has collaborated with Green Labs representatives to improve sustainability practices in their labs. Through coordinating update sessions and promotions and completing lab sustainability assessments alongside representatives, Ruby has ensured that UQ Green Labs and their staff are continually motivated and equipped to make their workplaces more sustainable. Ruby aims to continue working towards reducing the substantial energy needs of UQ labs while ensuring they meet environmental compliance requirements. Over the summer break, Ruby is undertaking a summer research placement with the UQ School of Earth and Environmental Sciences, and looks forward to returning to the Green Labs Program in 2018.