The purpose of the Plant in a Mug Workshop is to create desktop plants to help promote overall mental wellbeing of the UQ Community. All members of the UQ community are welcome to attend. The workshop will aim to provide a window of opportunity for UQ Community members to step back from their work, be creative and get in touch with nature.
Materials for the workshop will be sourced via the environmentally friendly mindset of 'Reuse and Recycle'. Mugs/teacups will be sourced through donations from kitchen cleanouts. Plants will also be sourced from local UQ Community donations and from the UQ Community Garden at St Lucia
Mug/cup donations are being accepted  during National Recycling week (8-12Nov) at the UQ Reuse and Recycling Station Kingham Room foyer (Building 21C by the red room) and at the Global Change Institute recycling station (Level 3, blg 20, by the kitchen). 
Who: All UQ Community members invited ( both staff and students welcome)
What : Workshops to create a desktop Plant in a Mug using recycled materials
What to bring*: A mask
When: Tuesday, 30 November 12:00pm-1:00pm
Where: Global Change Institute (blg 20), Group Learning Room (273)
*Optional to bring any plant cuttings you would like to use or donate to the workshop.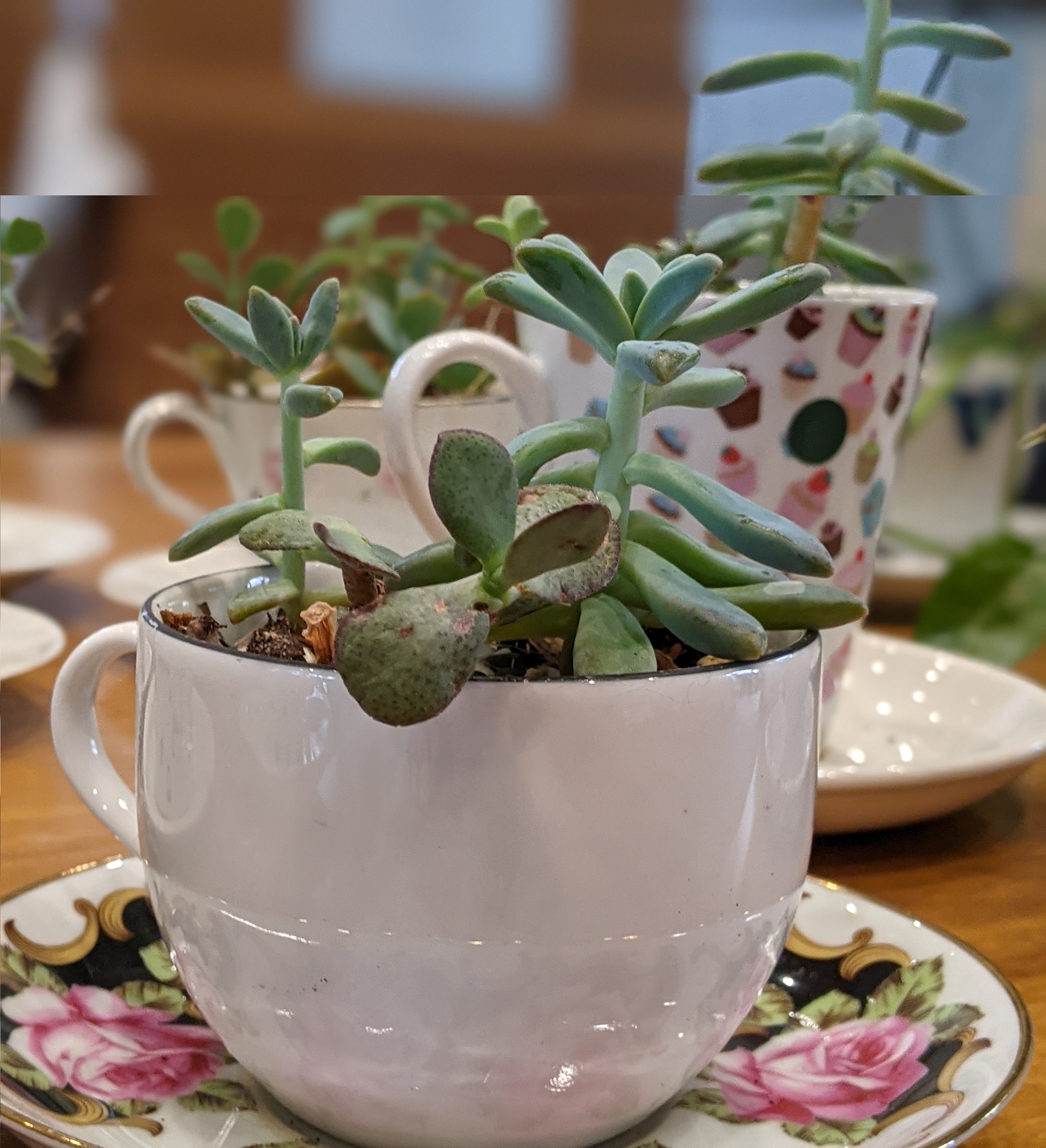 About National Recycling Week 2021
National Recycling Week is a campaign that runs across Australia from 8th – 14th of November. This campaign aims to encourage informed recycling and reuse behaviours by providing the tools and information needed to minimise waste and manage material resources responsibly. 
National Recycling Week at UQ this year will include a range of different waste focused campaigns and events, providing the UQ community the opportunity to declutter, learn about waste streams on campus, improve recycling in offices, and donate preloved items.  
Join us for the fun, check out the full program! Stay up to date by liking UQ Sustainability on Facebook or following us on Instagram.