If you would like to contribute to GAP as part of the Sustainability Council, applications are now open!
All you need to do is:
Make a post in the GAP Facebook group with some pictures or a video explaining who you are and why you would like to be in the environmental council
Please also include which positions on the council you would like to nominate for, in order of preference (you can view the role descriptions here.)
Applications will close and voting will open on Sunday the 24th of October (end of week 12).
Good luck and we can't wait to see everyone's submissions!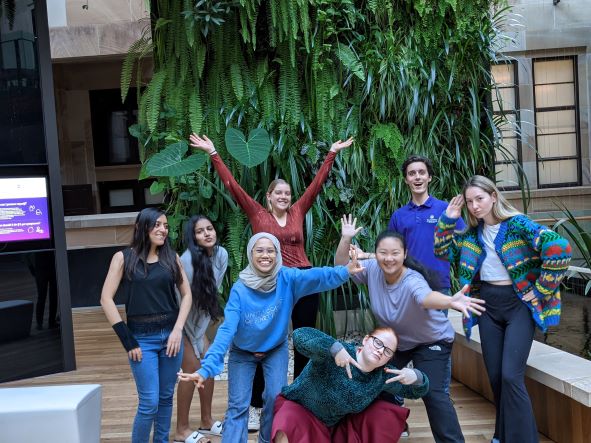 Image description: 2021 GAP Council smiling and posing in front of vertical garden.
About Green Ambassador Series
The Green Ambassador Program (GAP) is an initiative that allows students, supported by staff, to communicate, coordinate and collaborate on student-led sustainability ideas.