Plogging – the act of picking up litter while out on a run or walk, is a great way to get outside and help our environment!
Get your friends and family together, or go solo, and see how much rubbish you can collect throughout SWOTVAC & National Recycling Week!  
As if cleaning up your local environment wasn't reward enough, email us a picture of the rubbish you collect to go in the draw to win a $10 UQU voucher!
Email: 
sustainability@uq.edu.au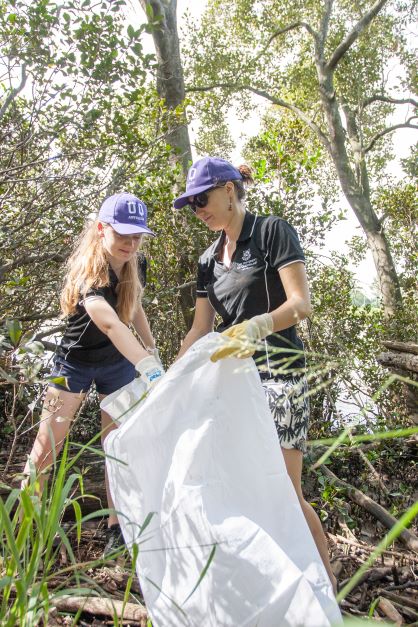 About National Recycling Week 2021
National Recycling Week is a campaign that runs across Australia from 8th – 14th of November. This campaign aims to encourage informed recycling and reuse behaviours by providing the tools and information needed to minimise waste and manage material resources responsibly. 
National Recycling Week at UQ this year will include a range of different waste focused campaigns and events, providing the UQ community the opportunity to declutter, learn about waste streams on campus, improve recycling in offices, and donate preloved items.  
Join us for the fun, check out the full program! Stay up to date by liking UQ Sustainability on Facebook or following us on Instagram.