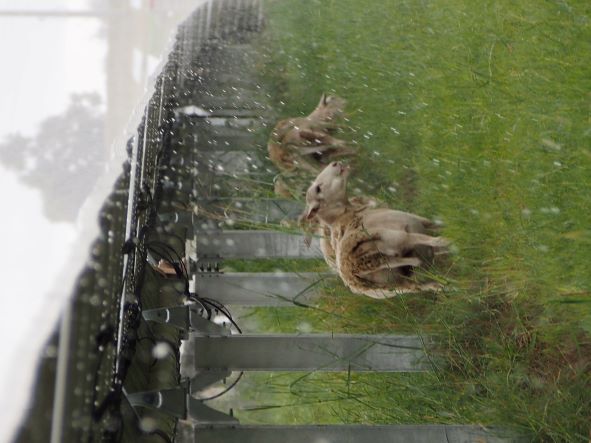 We welcomed more than 300 sheep to the solar farm at the end of last year, who have made themselves at home among the thousands of panels. Since moving in, our sheep have been busy at work with the population increasing to more than 750!
For local farmers, the shade from the panels provides a steady supply of lush, edible pasture and added protection for their livestock from the elements. And the sheep themselves don't seem to mind being
It's all part of showing how renewables and agriculture can co-exist and be mutually beneficial.
On Friday 8th October, the Warwick Solar Farm team, along with a handful of volunteers from the Green Ambassador Program will be partaking in a sheep muster. This will involve spending the day out in the fresh air and guiding the sheep towards the stockyards on site. 
The grazier performs the muster approximately every 3 months, so they can: 
Eartag and record new lambs (born since last muster)
Treat sheep for parasites
Assess the livestock for condition and any issues
Keep an eye on UQ Sustainability's Facebook and Instagram of some photos of the muster and our woolly friends. 
You can learn more about the Warwick Solar Farm here.