Thanks to UQ Green Labs program, this is the week to give away your unwanted, non-hazardous lab consumables and equipment. 
Free up lab space through reuse
Reduce wastage in your facility
Extend lab budgets for science
Help labs be more sustainable and meet environmental goals
How does it work?
From 16-20 August, we are asking lab staff to upload unwanted lab items onto the UQ WarpIt portal. 
Log into WarpIt and see if there is equipment or consumables you can claim for free instead of purchasing new.
Register to UQ Warpit here. 
Important 
Consumables and scientific equipment located in hazardous areas (i.e. PC2 Laboratories, Animal Houses, Chemical Store, Glasshouses, Quarantine, Insectaries and Aquaria facilities, and Radiation or Constant Temperature rooms), must be decontaminated and a PF306 Hazards in Laboratories form completed by the contributing party before removal from the lab*.

The claimant is responsible for ensuring all electrical equipment is electrically safe. Refer to the Guideline for Purchase and Acquisition of Electrical Equipment at UQ.

Departments / colleges must make their own delivery/collection arrangements.  
*Contact the Biological safety Advisors at biosafety@uq.edu.au for further advice on decontamination procedures in your lab.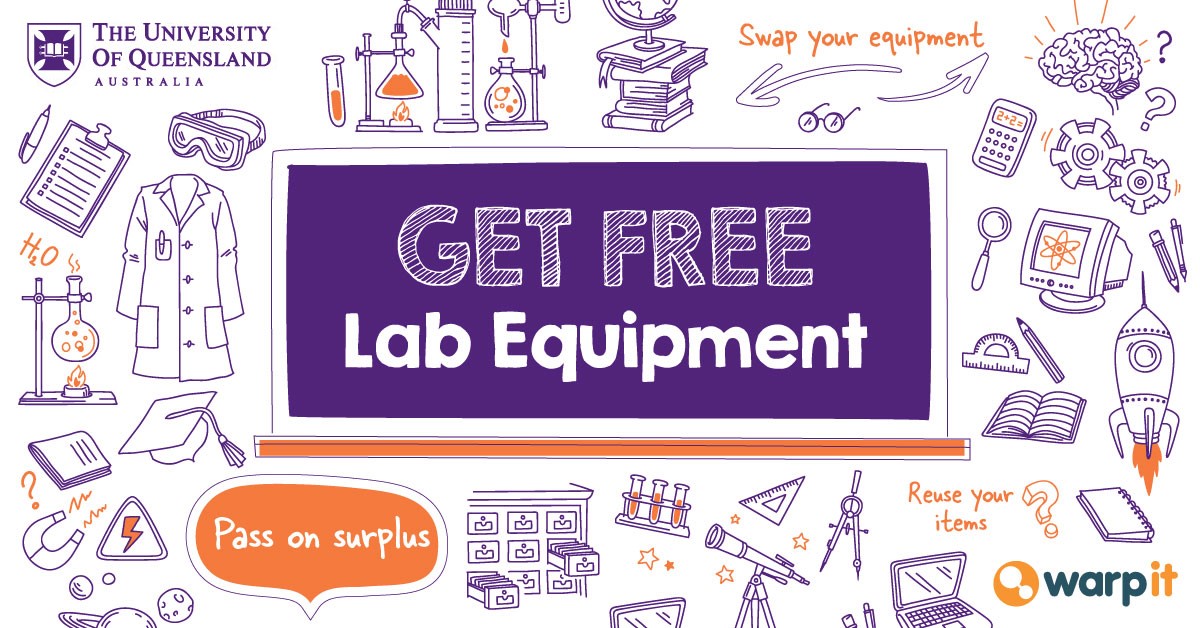 About UQ Sustainability Week 2021
Sustainability Week is an opportunity for the UQ community to celebrate and promote sustainability across UQ's campuses and sites. From August 16-20, a range of activities and events are hosted across all areas of the University, including markets, workshops, crafts and DIY, film screenings, specialist presentations, tree plantings, bird watching and garden tours, solar tours, forums and panel discussions, competitions and challenges to inspire sustainable behaviours.
Join us for the fun, check out the full program! Stay up to date by liking UQ Sustainability on Facebook or following us on Instagram.