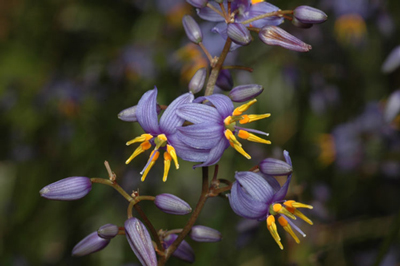 The Blue Flax-lily is a strappy perennial herbaceous plant that grows up to 1 metre high and bears fruit. 
It is found across the eastern states of Australia, including Tasmania. 
With its delicate blue and yellow flowers followed by striking purple berries, it is a favourite of gardeners. 
Image courtesy of Australian National Botanic Gardens. Photographer: Fagg, M.