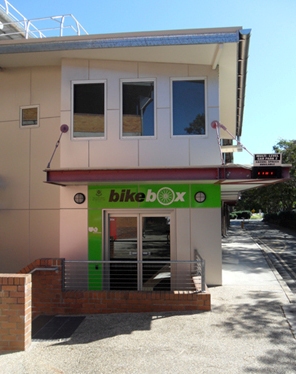 The Bike Box provides cyclists access to a state-of-the-art end-of-trip facility including:
Over 80 bike racks
Over 80 lockers
Separate male and female showers
Lockers
Drying rooms
Ironing and change room facilities
Water bottle refilling station
Bicycle workshop
Whether you cycle to work or head out after work, you can shower, change and freshen-up at the Bike Box. 
The Bike Box is available to all UQ staff, campus business staff and students.
Get active and be healthy, help reduce traffic congestion, improve the environment and enhance your lifestyle.