The University of Queensland is delighted to announce two of its sustainability initiatives are finalists in the Australasian Green Gown Awards. Both the UQ Repair Café and the UQ Carbon Literacy Program have been recognised by the prestigious awards program.
The Green Gown Awards are dedicated to recognising – and defining – sustainability best practice in the tertiary education sector. They provide a benchmark for excellence, and are highly respected by government, senior management, academics and students. 
The awards are administered locally by Australasian Campuses Towards Sustainability (ACTS), who are a founding partner of the International Green Gown Awards, which first began in the United Kingdom and now incorporate all of the UK, France and French-speaking countries. (Learn more about ACTS and UQ.)
UQ now joins other finalists throughout Australia and New Zealand in completing a stage two submission for both of its entries and awaiting announcement of the winners on 17 November 2022.
View all finalists on the Green Gown Awards site.
About the UQ Carbon Literacy Program
The UQ Carbon Literacy Program, run by the UQ Business School, is a short course that brings together people and organisations from all sectors and walks of life to collaborate, disseminate and act on climate change. More than 300 participants have gained their carbon literacy certification since UQ launched the program in 2021.
Accredited by international climate education leader, the UK-based Carbon Literacy Project, the UQ Carbon Literacy Program is developed and delivered by UQ's leading experts in business, sustainability and carbon literacy. UQ is the first university in Australia to launch a local version of the program.
The course comprises eight hours of blended learning, including self-paced online modules and live seminars. Learners spend two additional hours making a pledge and writing an assessment to receive their certificate. Aligning with the University's vision, the UQ Carbon Literacy Program epitomises knowledge leadership for a better world.
Check the website for upcoming dates and to register for the program. Participation is free for all UQ staff and students.
About the UQ Repair Café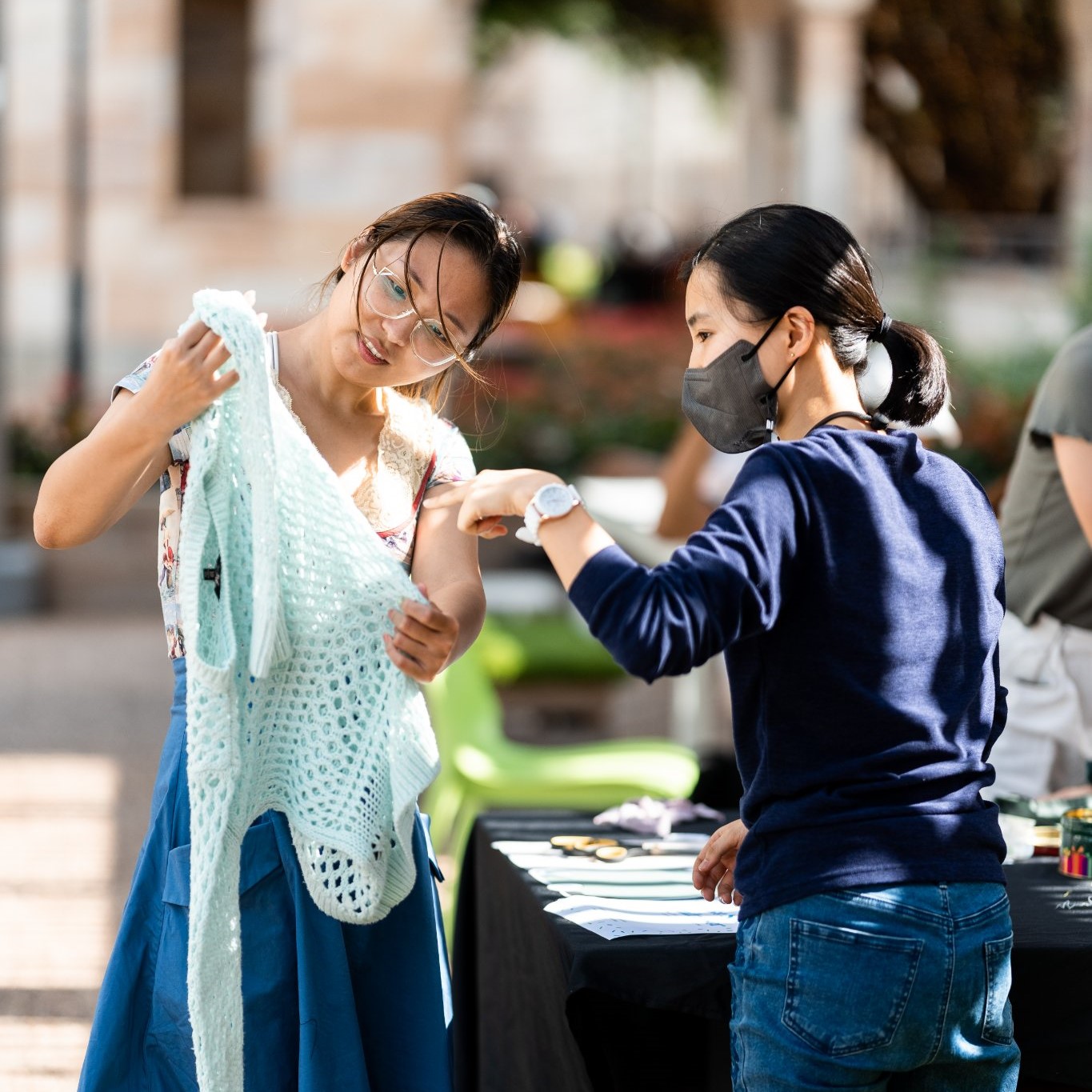 Saving more than 140 items from landfill, and upskilling more than 30 repair volunteers to date, the UQ Repair Café brings circular economy principles to life. It cultivates mindful consumption, community connection and communal learning – all while participants enjoy a cup of tea and a chat.
Launched just under two years ago, the Repair Café hosts regular events where students and staff bring along a variety of broken items to be fixed. The initiative is run in partnership with the UQ student chapter of Engineers Without Borders; UQ Innovate (an on-campus maker space facility); and the UQ Sustainability office.
The Repair Café elevates circular economy principles out of sustainability theory and into a real-life learning environment. Covid supply chain issues have strengthened a local desire for self-reliance and waste reduction, and these events enable students and staff to gain practical skills that foster long-term reuse and recycling behavioural change.
Check the website for info about upcoming café sessions.