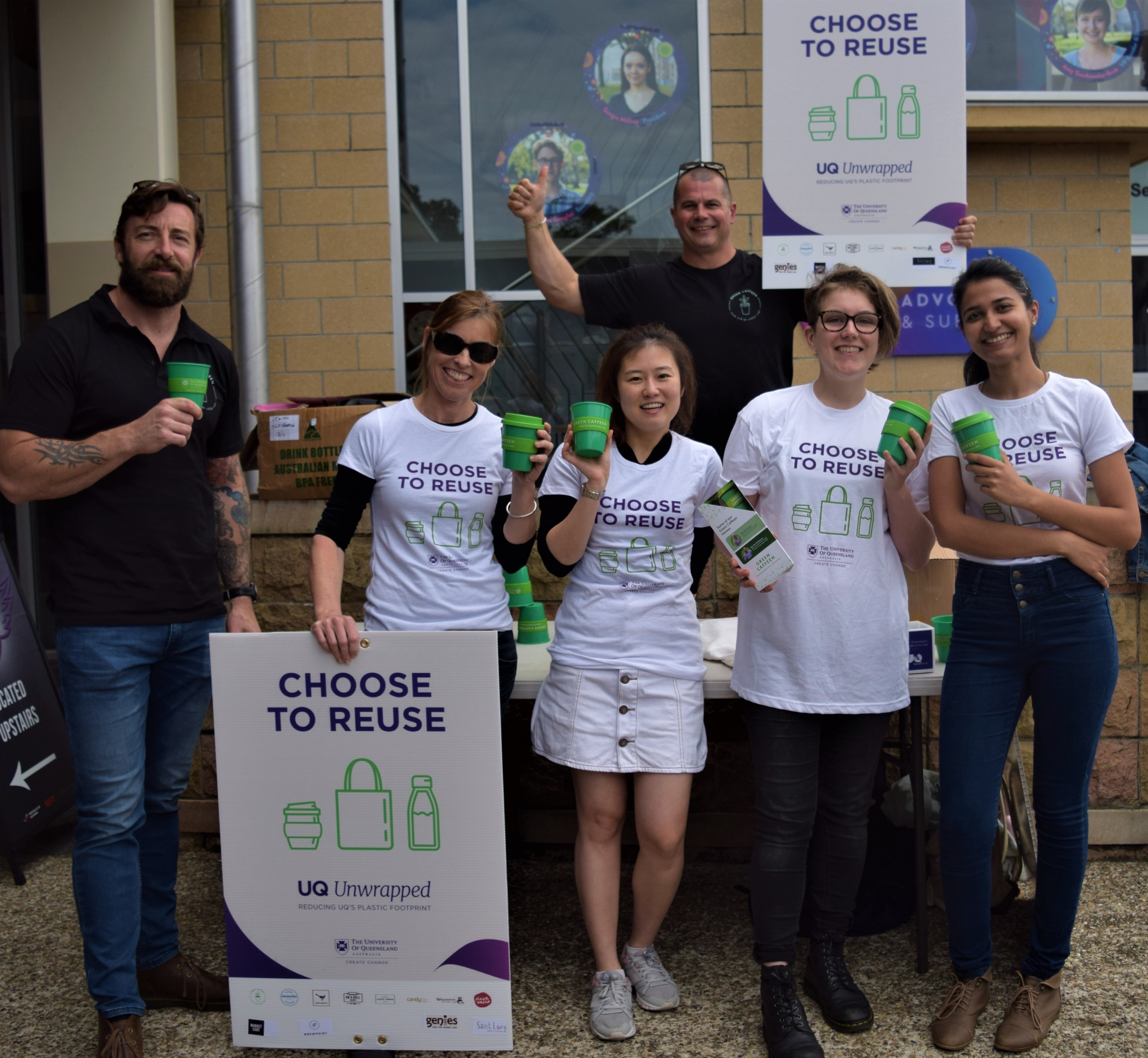 Every semester, the Green Programs representatives enjoy an update seminar, an event focused on sustainability and networking on campus.
In Semester 2, 2019, the update seminar saw the two brains behind Green Caffeen explaining their start-up business. Damien Clarke and Martin Brooks, both avid coffee drinkers from the NSW coast, decided they wanted to make a difference for the environment and help cafes transition from using single-use coffee cups.
After a lot of trial and error, they developed Green Caffeen, Australia's first reusable, swap-and-go coffee cup program. If you want to order a coffee but don't have a reusable coffee cup, you simply find a nearby participating venue, order your coffee from the app, and it's served in a reusable Green Caffeen takeaway cup. You then have 30 days to return the cup, and can drop it off at any participating café, in whatever state you're in. Best of all, it's free for the café and the consumer, so everyone wins (including the environment!).
While this sounds like a simple idea, it's creating big change. Australia disposes of over 1.2 billion coffee cups a year. That's an extra 1.2 billion items of single-use rubbish ending up in landfill to pollute our soils, waterways, and wildlife habitats. Green Caffeen is helping to change this, with over 64,000 coffees being served in a Green Caffeen cup, so far.   
UQ has had the privilege of being the first university to implement Green Caffeen. The initiative was met with widespread enthusiasm from both student and staff cohorts, with student volunteers working tirelessly to spread the word and promote the app on campus. Not only this, but nearly all the cafes on campus are participating in the program – a full list can be found here for your next coffee! If you have yet to download the app, search Green Caffeen in the app store and visit Green Caffeen online for more info.