In celebration of UQ's extentsive water refill stations, Green Office Representatives were encouraged to join the campaign against bottled water.
Green Office Representatives used their imagination and initiative to run an internal promotion that encouraged the use of reusable water bottles over disposable bottled water.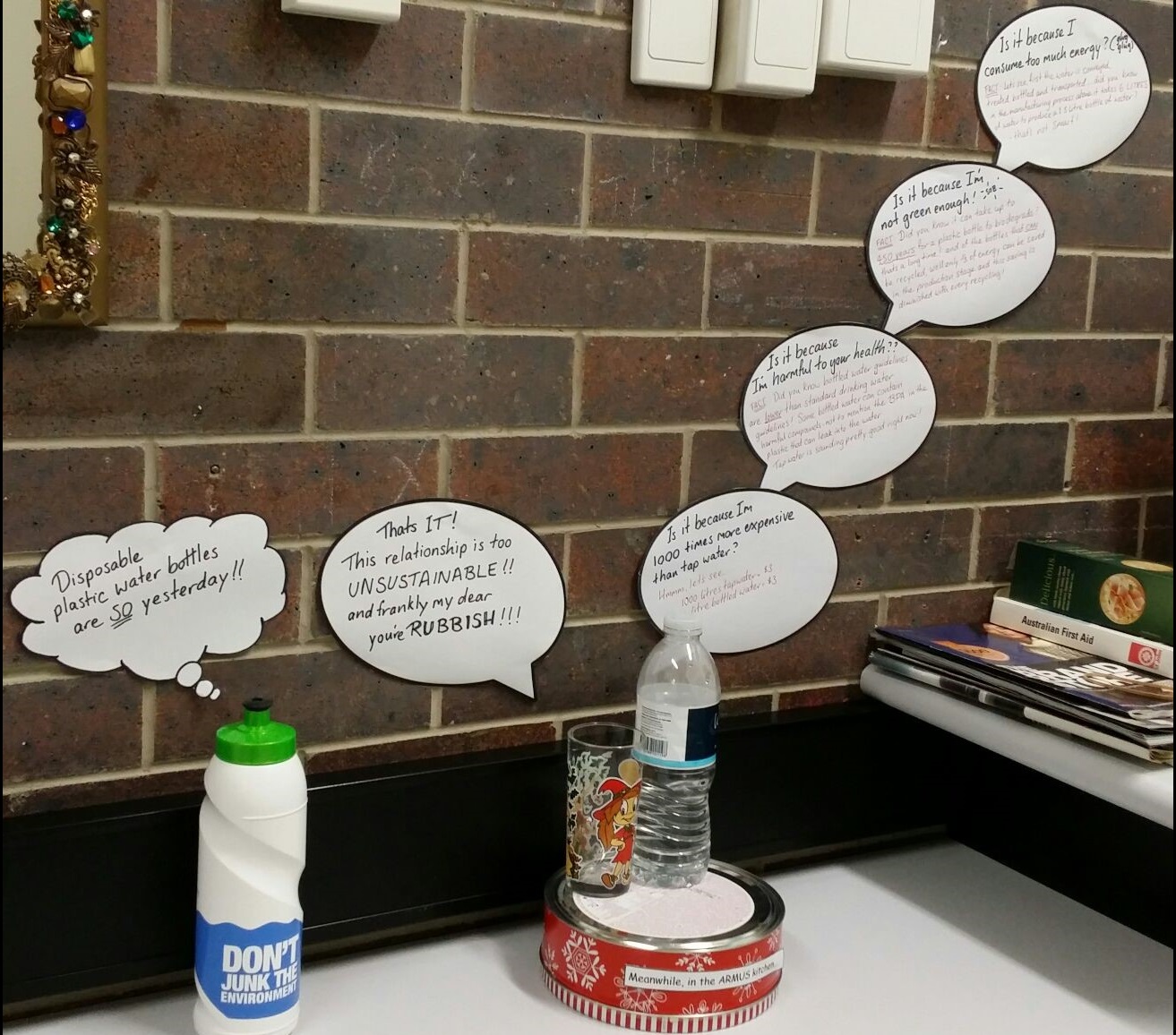 Robyn Clare from the Duhig Library invited her colleagues to sign a pledge to not purchase bottled water on campus.
Susan Kutzner from the Architecture and Music Library made a humorous and artistic display, sharing the various reasons why bottled water is unsustainable.
Jackson Ball from Energy Management, Property and Facilities Division, encouraged a 'repeat offender' to use bottled water over disposable bottles. 
There were many other creative entries from our Green Office Team.
Thanks to all who participated in this competition.